CDC revises indoor-mask guidance
By MINLU ZHANG in New York | China Daily Global | Updated: 2021-07-28 11:30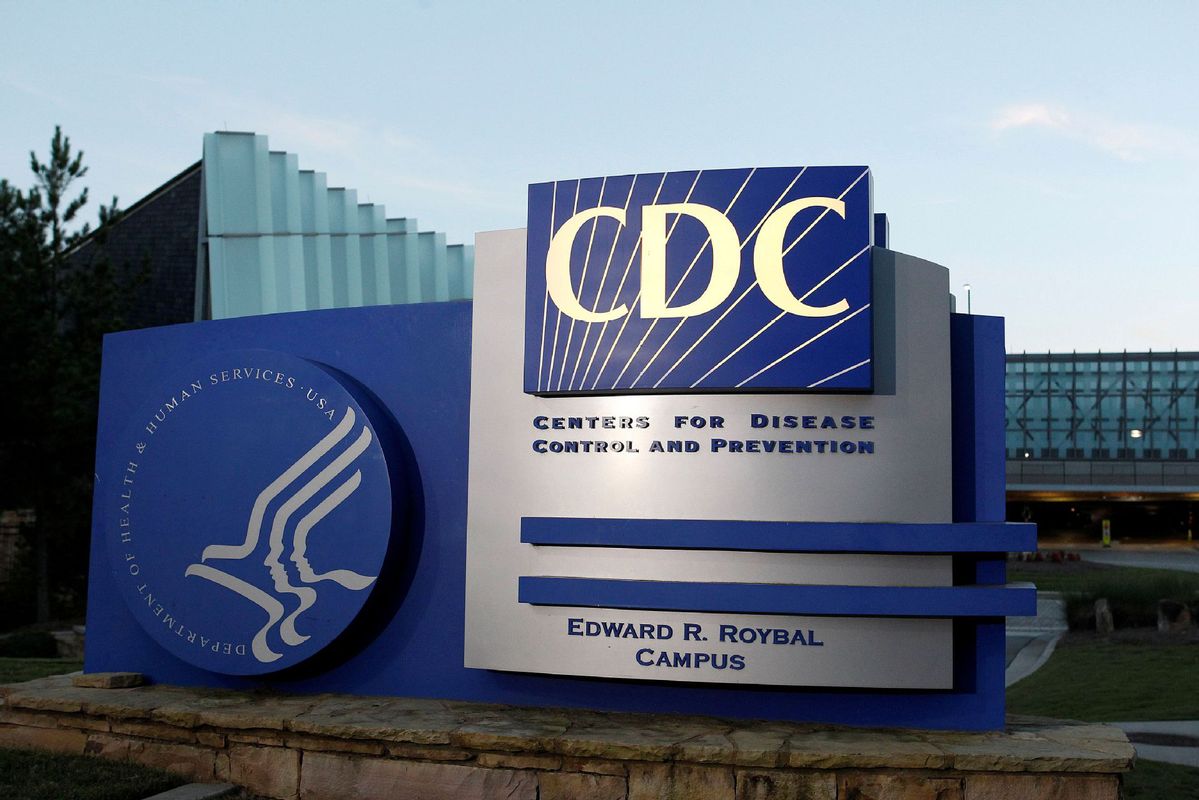 The US Centers for Disease Control and Prevention recommended on Tuesday that people vaccinated for COVID-19 resume wearing masks indoors in areas with high or substantial coronavirus transmission, a sharp reversal from the agency's position two months ago.
The move comes as the more contagious Delta variant is causing surging COVID-19 case counts and driving hospitalizations up in states with low vaccination rates like Missouri, Arkansas and Florida. The variant also is causing increasing numbers of breakthrough infections.
The CDC also recommended universal masking for teachers, staff, students and visitors in schools, regardless of vaccination status and community transmission of the virus, which will ultimately be left to state and local officials.
With additional precautions, children should return to full-time, in-person learning in the fall, according to agency officials.
President Joe Biden said, "Masking students is inconvenient, I know, but will allow them to learn and be with their classmates with the best available protection."
Biden also said on Tuesday that his administration is considering requiring federal workers to get vaccinated against the coronavirus or submit to regular testing, social distancing, masking and restrictions on most travel.
"That is under consideration right now, but if you're not vaccinated, you're not nearly as smart as I thought you were," Biden said during a visit to the Office of the Director of National Intelligence.
The US government is the country's largest employer with at least 4 million employees, including civilian workers, members of the military and members of the US Postal Service.
Biden's comments come after a flurry of mandates were unveiled Monday, including from the Department of Veterans Affairs (VA), which became the first federal agency to require inoculations for some of its workers.
The VA mandate includes healthcare workers like physicians, dentists, nurses, physician's assistants and other front-line medical staff at its facilities across the country. VA employees have eight weeks to be fully vaccinated.
New York City also announced Monday that municipal employees had to get vaccinated or face weekly COVID testing. California Governor Gavin Newsom said all state employees and healthcare workers had to get the shots or would be subject to frequent testing.
As of Tuesday morning, 46 percent of US counties currently had high virus transmission, and 17 percent had substantial transmission, according to data from the CDC.
In Arkansas and Louisiana, every county is currently listed as having "high" levels of community transmission of the coronavirus, according to CDC data. Several other states, including Missouri, Mississippi and Alabama, also have "high" transmission in nearly every county. In Florida, every county was listed as having high transmission on Monday.
The CDC's guidance is only a recommendation, leaving it to states and local officials to decide whether to reintroduce mask rules for certain people. But even before the CDC's Tuesday guidance, some regions, including Los Angeles and St. Louis, were reintroducing indoor mask mandates amid a spike in coronavirus cases and hospitalizations.
Although federal health officials still believe fully vaccinated individuals represent a very small amount of transmission, some vaccinated people could be carrying a higher level of the virus than previously understood and potentially transmit it to others.
"As you have heard from me previously, this pandemic continues to pose a serious threat to the health of all Americans," CDC Director Dr Rochelle Walensky told reporters on a call. "Today, we have new science related to the Delta variant that requires us to update the guidance regarding what you can do when you are fully vaccinated."
The CDC's initial guidance on May 13 said people fully vaccinated against the coronavirus could go mask-free indoors in most scenarios but recommended that unvaccinated people still wear masks.
When the CDC revised its guidance in May, the Delta variant represented 1 percent of reported infections. Now, according to the CDC, it represents at least 83 percent of cases.
Walensky said new data shows that the variant behaves "uniquely differently from past strains of the virus", indicating that some vaccinated people infected with the Delta variant "may be contagious and spread the virus to others".
"This is not a decision we at CDC have made lightly," Walensky said of the new guidance. "This weighs heavily on me."
Americans are tired and frustrated, she said, and mental health challenges are on the rise.
"The Delta variant is showing every day its willingness to outsmart us," she said.