Megvii's mega solutions advance AI applications
By MA SI | China Daily | Updated: 2021-07-28 09:19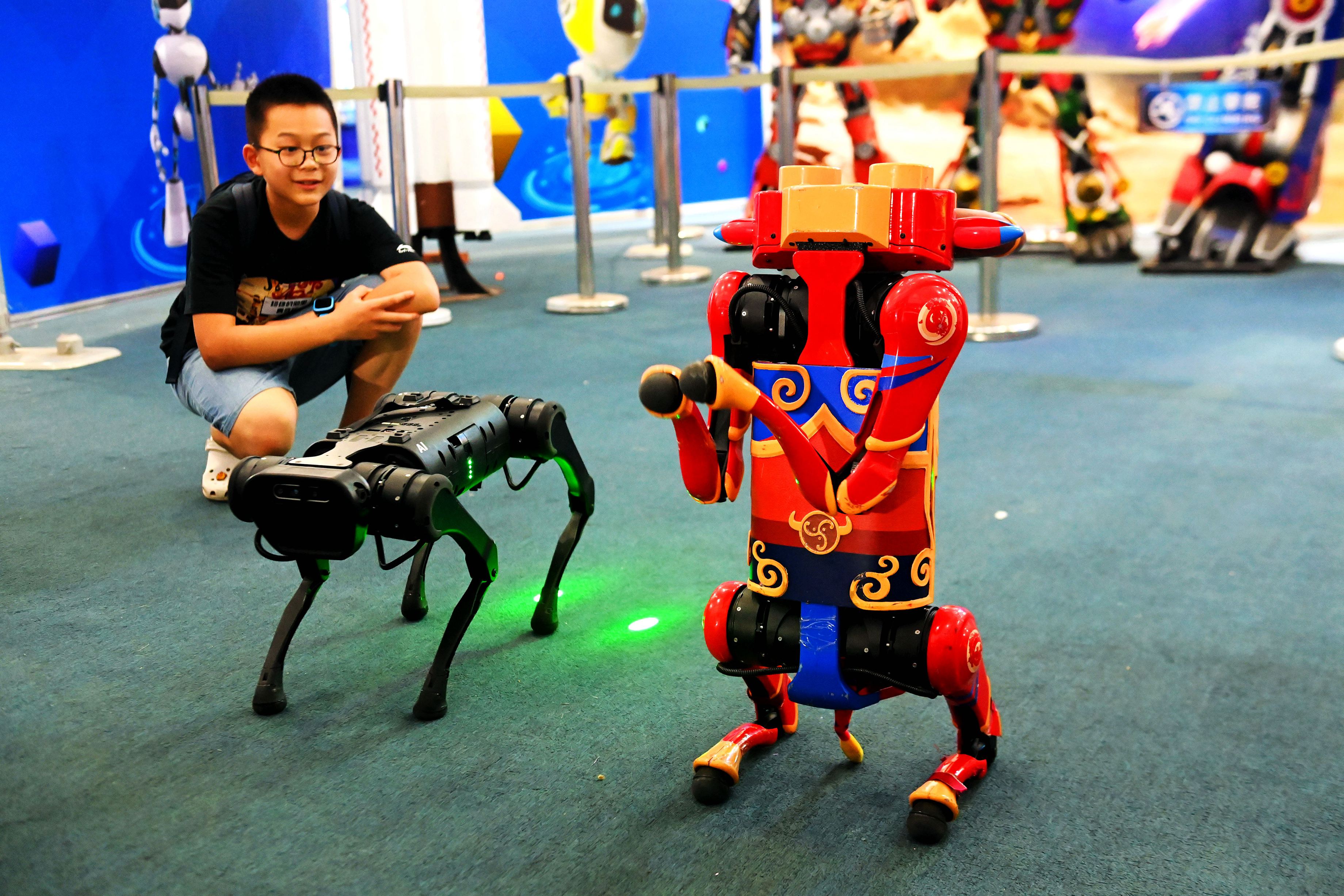 Artificial intelligence algorithms are no longer just "software material" but key components to power industrial applications, as the cutting-edge industry is creating greater value, experts said.
The comments came after AI demonstrated its capabilities in driving technological advancements and boosting efficiency in real use cases in the past decade.
Sun Jian, chief scientist at Megvii, a pioneering Chinese AI company, said when answering whether AI can generate more commercial value, the attention needs to focus on three questions-whether AI is useful, where to use AI and whether AI is easy to use.
AI needs to go through the verification of technical feasibility and product value and that demands breakthroughs in algorithms on the basis of fundamental scientific research, Sun said.
When exploring where to use AI, Megvii has focused its resources on offering full-stack AI solutions across three verticals in the personal internet of things, city IoT and supply chain IoT.
"During the 10 years of our exploration, we found that AI algorithms are no longer just software material, but have become core components. From scientific research to implementation, algorithms are creating more and more value and are beginning to redefine software and hardware," Sun said.
Megvii said many problems block AI from truly delivering its value, including insufficient supply of computer algorithms and the difficulty and high cost in applying algorithms to different industries at scale.
In order to make AI easier to use, the Beijing-based company has developed its proprietary deep learning framework, MegEngine, and its AI productivity platform Brain++, which can enable algorithm training at scale. Last March, the company open-sourced MegEngine, making the platform accessible to developers around the world.
Earlier this month, Megvii also showcased its latest progress in AI technologies, such as palmprint recognition, which as a unique biometric recognition method, can help achieve identity recognition by extracting and comparing palmprint features.
Many features of palmprints can be used for identification: such as main lines, wrinkles and fine textures, experts said.
However, the difficulty of palmprints recognition lies in how to overcome the influence of low-quality images and palm bending on palmprints recognition. To this end, Megvii, based on its years of technology accumulation, said it has effectively improved the accuracy of palmprints recognition in difficult scenarios such as strong light through deep learning algorithms.
Compared with facial images and fingerprints that require contact to be recognized, palmprints can be recognized in a contactless manner and have the advantage of being more private, experts said.
Such progress came amid a bigger background of fast development of China's AI market as companies make progress in applying AI to healthcare, logistics, education, manufacturing and other sectors.
The AI software and application market in China is expected to be worth $12.75 billion by 2024, according to a report released by International Data Corp, a global research and marketing services company.
Lu Yanxia, associate research director for IDC China's Emerging Technology Research, noted the AI market in China enjoys broad prospects in the future.
"New infrastructure projects facilitate AI construction, and the COVID-19 outbreak also accelerated the transformation of the digital market," Lu said.
Dai Ying, vice-president of GE Healthcare in China, said, "We have seen Chinese AI startups with better quality and much higher maturity in just two years' time."