FM addresses China-ASEAN symposium
By ZHANG YUNBI | chinadaily.com.cn | Updated: 2021-07-28 16:28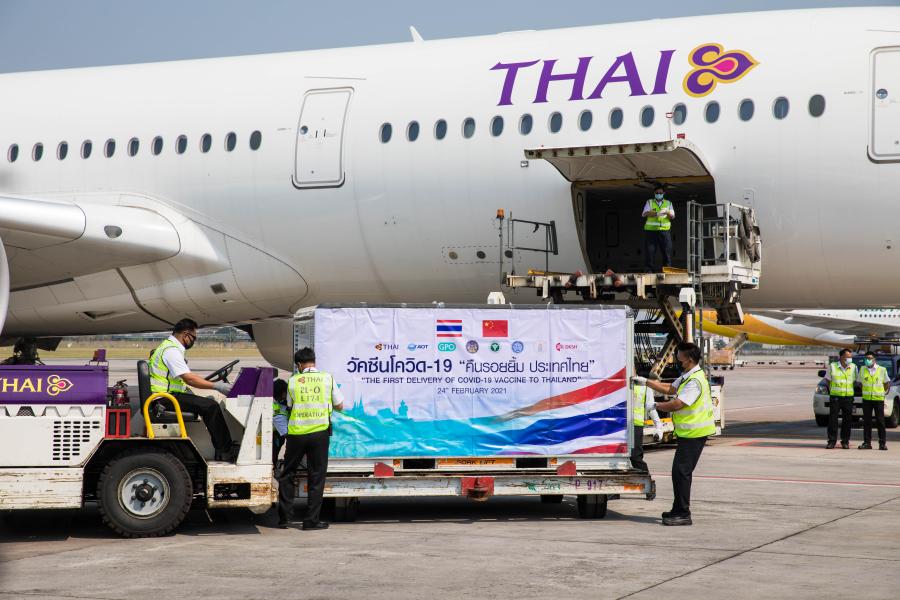 State Councilor and Foreign Minister Wang Yi announced on Wednesday China has so far delivered nearly 180 million doses of COVID-19 vaccines to the 10 members of the Association of Southeast Asian Nations.
Wang made the announcement when addressing an international symposium marking the 30th anniversary of the China-ASEAN dialogue partnership on Wednesday, hosted by the China Institute of International Studies.
"The two sides have carried out fruitful cooperation in anti-epidemic supply assistance, vaccine production, research and development and stabilizing the production and supply chain, creating a role model for international collaboration in anti-epidemic work and recovery," Wang said.
ASEAN includes Brunei, Cambodia, Indonesia, Laos, Malaysia, Myanmar, the Philippines, Singapore, Thailand and Vietnam.
The start of China-ASEAN dialogue relations could be traced back to 1991.
Dato Lim Jock Hoi, secretary-general of ASEAN, said, "Not only is China-ASEAN strategic partnership beneficial to both sides, but also has significant impact on the situation in our region and beyond."
"China's support of the ASEAN-led mechanism and ASEAN centrality is a concrete manifestation of China's support of regionalism and multilateralism," he said.
Lye Liang Fook, a Singaporean expert on Southeast Asia and China studies with the Network of ASEAN-China Think Tanks Singapore, said "China and the ASEAN adopted a proactive and practical approach to cooperate, including identifying new areas of cooperation."
"This is a very commendable approach that should continue to guide the development of China-ASEAN relations going forward," he added.
The areas for cooperation started with agriculture and trade and have since moved to more priority areas such as transport, culture, public health and environment. "From 2010, China and ASEAN have also identified particular theme of cooperation every year", he noted.
Aaron Jed Rabena, a research fellow at Philippine think tank Asia-Pacific Pathways to Progress Foundation, said the BRI is an "evolving regime", and he prefers using the BRI as a framework to measure the achievements made by China and ASEAN together.
China-ASEAN teamwork under the evolving BRI has extended to areas such as the Digital Silk Road, thus introducing the ASEAN-China Year of Digital Economy Cooperation, he said.
Also, the BRI now serves as China's main policy instrument "in advancing cooperation with many countries and multilateral regimes in the world", he added.