Small and micro firms need help despite strong industrial growth
China Daily | Updated: 2021-07-29 07:08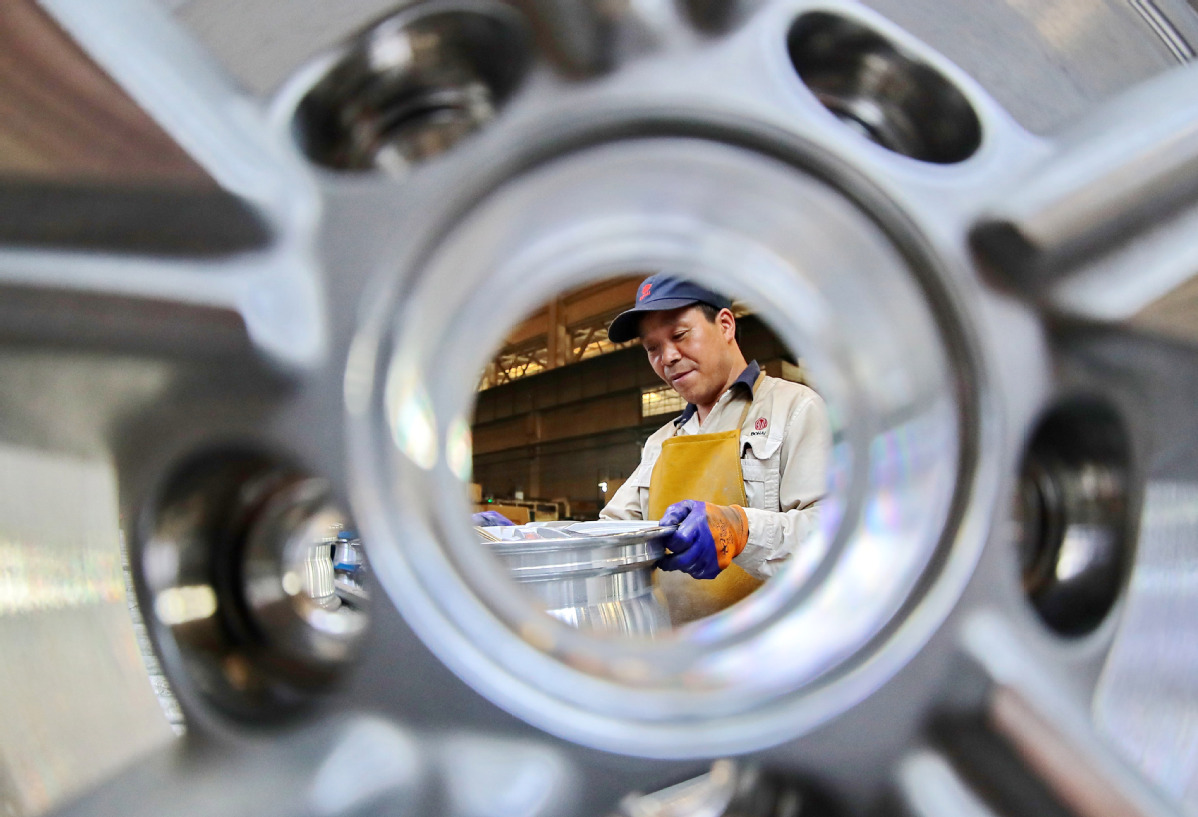 The profits of China's industrial enterprises above designated size increased by 66.9 percent year-on-year in the first six months of 2021, with an average growth of 20.6 percent in the two years. Overall, all industries saw a rapid growth in profits, with 70 percent of them exceeding the pre-epidemic level, National Bureau of Statistics data show.
The high year-on-year growth in profit has a lot to do with last year's low growth rate because of the novel coronavirus outbreak, but it also indicates China's industrial enterprises have overcome the impact of the epidemic.
The average 20.6 percent growth in profit of industrial enterprises above designated size over the past two years provides not only objective comparisons between the pre-epidemic, epidemic and post-epidemic periods, but also more diversified perspectives to gauge the true level of the market operation and profit of such enterprises in China.
However, the considerable profit growth has not changed the not-so-optimistic development prospects of small and micro enterprises, in particular, their structural financing difficulties. In cutting the reserve requirement ratio, the central bank stressed providing targeted assistance to the small and micro enterprises.
Given that the small and micro enterprises are the backbone of stable employment and are at the end of the market supply side, any market change in the post-epidemic era will directly affect their production and operation. So it is essential that in the second half of the year, the monetary and fiscal authorities help small and micro enterprises strengthen their ability to resist risks.
Although 70 percent of China's industries have earned more profits than in the pre-pandemic era, another 30 percent have been severely hit by the pandemic. Therefore, the latter deserve all possible help to tide over the challenges. China's industrial enterprises above designated size realized a considerable profit growth in the first half of this year, but they have certain characteristic features. For example, upstream mining and raw-materials manufacturing companies have seen significant profit growth due to rising raw material prices, but such kind of growth is not sustainable.
At a time of increased pressure from imported inflation and capital outflows because of growing expectations of interest rate hike by the US Federal Reserve, China must consolidate its market foundation and overcome its market weakness.
If you have a specific expertise, or would like to share your thought about our stories, then send us your writings at opinion@chinadaily.com.cn, and comment@chinadaily.com.cn.