Business booms in revitalized temple area
By XIN WEN | China Daily | Updated: 2021-07-29 10:01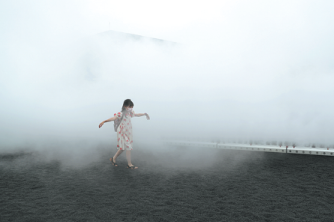 "In the first stage, we gave the Longfu Building an entirely new look thanks to a design by an award-winning architect in Beijing," he said, adding that an area on the top floor of the building was designed to represent the ancient temple site.
In the second stage, a high-tech cinema and digital exhibition hall will be built in the temple area, with construction expected to be completed by the end of next year.
The third stage will see a landscaped area built around the Longfu Building, integrating modern elements while retaining traditional style. Museums, design studios and bookstores will also be set up.
Renovation work on the Longfu Building was completed in August 2019, with the venue functioning as an office building for cultural and financial enterprises, rather than as a department store.
Wang said warehouses, canteens and offices were rebuilt on the north side of the refurbished building to form part of a cultural and creative center with modern art galleries and stylish restaurants.
"We planned to build a world-class cultural and artistic consumption destination where traditional and modern culture complement each other and make the area a new cultural landmark for Beijing," he said.
Numerous brands have invested in the venue, drawing crowds of trendy young people to the site.
Spatial transformation
The M Woods Art Space in Beijing, situated on a four-story building renovated from an old canteen, attracts crowds of trendy visitors. This art museum covers 2,189 square meters and was designed by Japanese architect Shuhei Aoyama, who specializes in spatial transformation and adores hutong culture.
Aoyama planned the building with three floors above ground and one floor below, retaining many of the materials used to build the canteen.
Lin Han, the founder of M Woods Art Space, said, "Since architecture itself is part of art, we hope from the way in which architects have been involved in this type of urban transformation that the potential of urban renewal will be better unleashed."