Baidu head predicts transformation in AI tech
By FAN FEIFEI | chinadaily.com.cn | Updated: 2021-07-29 17:21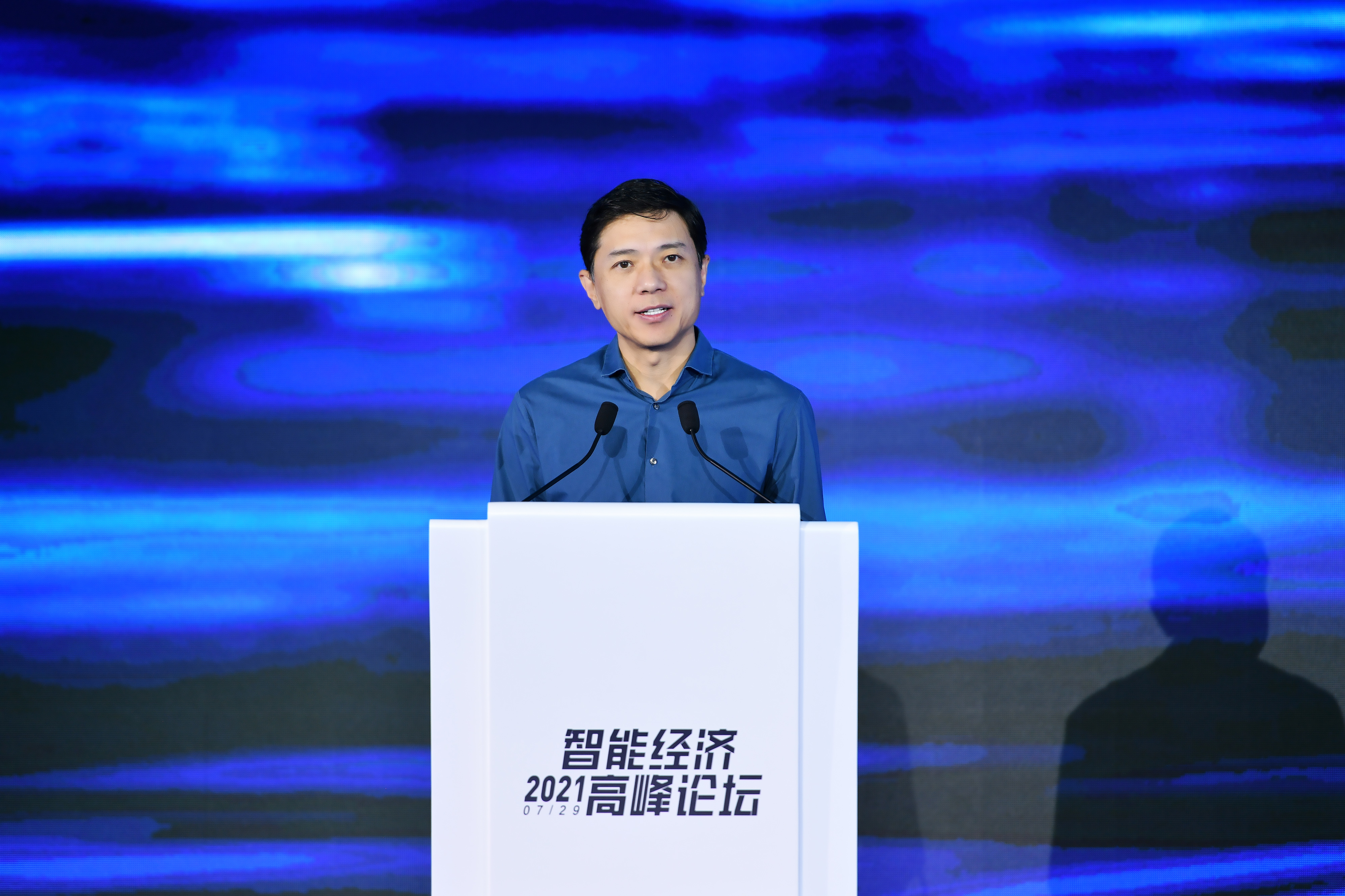 In the next decade, eight key technologies in the field of artificial intelligence will undergo a "quantitative to qualitative transformation" and thus profoundly change society, said Robin Li, co-founder and CEO of internet search giant Baidu Inc.
The eight technologies are autonomous driving, digital city operations, machine translation, biological computing, deep learning frameworks, knowledge management, AI chips and personal intelligent assistants, Li said at the 2021 ABC (AI, Big data, Cloud computing) Summit held on Thursday in Beijing. He called for long-term and continuous investment in these technologies.
"At present, the world is ushering in a new round of innovation. The intelligent economy with AI as the core driving force has become a new engine for economic development. With the industry and society being more and more aware of the true value of AI, AI technology has entered a period of rapid application after long-term investment and accumulation," Li said.
"We are in the best age of technological innovation and industrial development," said Wang Haifeng, chief technology officer of Baidu, adding with the development of new generation of information technology and the explosive growth of data, the industry is beginning to apply intelligent technologies to discover rules and extract knowledge from massive data, promote the increase of output and enhance efficiency, and realize the intelligent production and management of enterprises and the intelligence of the whole industry.
"Therefore, the digital economy includes both digital transformation and intelligent upgrading, and industrial intelligence is a new stage of digital economy development," Wang said.
According to Wang, Baidu will support the digital transformation of enterprises, accelerate the intelligent upgrading of industry and empower all walks of life, as a part of broader drive to promote high-quality economic development.
The Beijing-based company has invested heavily in self-driving technologies. Li said the company plans to expand its passenger-carrying robotaxis to 30 cities across the nation within the next two to three years.
To date, its robotaxi services have been launched across Changsha, Cangzhou, Beijing and Guangzhou, allowing Baidu to become the autonomous driving technology company with the most widespread operation in China. Baidu also received license to test its self-driving passenger vehicles on expressways on Tuesday in Beijing.