Pudong unveils GOI plan
By Shi Jing in Shanghai | chinadaily.com.cn | Updated: 2021-07-29 17:31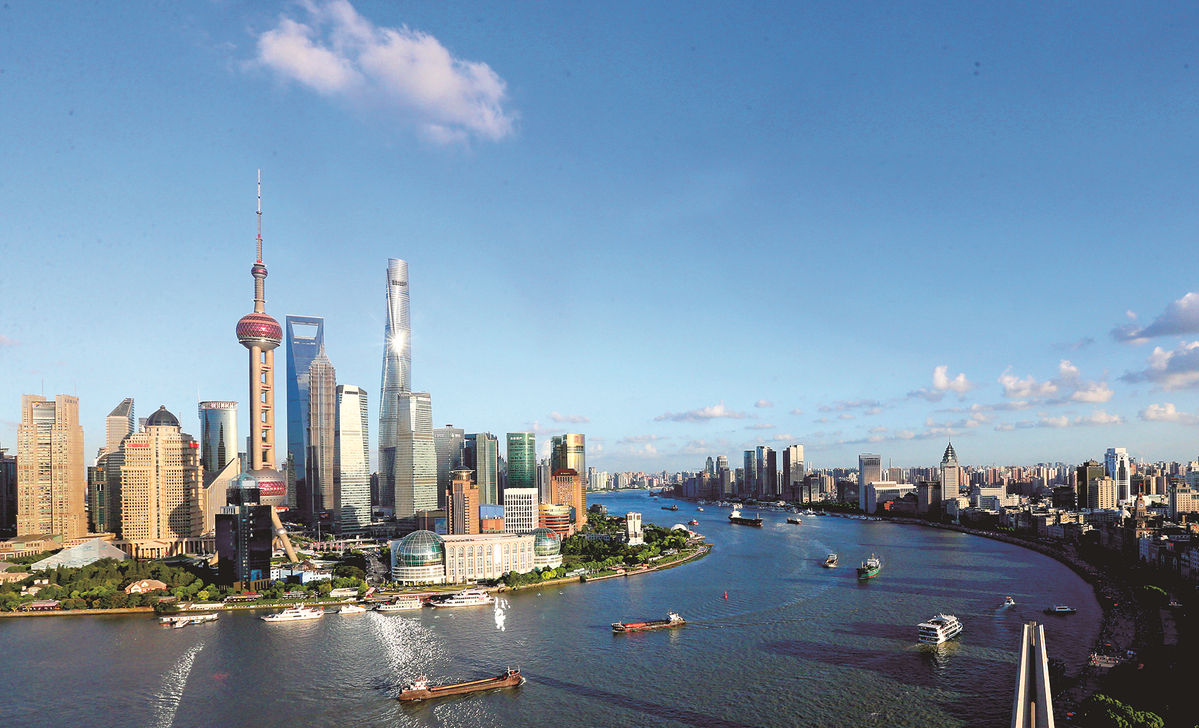 The Pudong New Area government on Thursday released its Group Open Innovation (GOI) plan.
The plan is part of its efforts to accomplish the mission assigned by the central government to turn Pudong into a pioneering force in the socialist modernization of China and have the area become a key engine in self-reliant innovation.
This directive was stipulated in the guideline released by the Communist Party of China Central Committee and the State Council on July 15.
The innovation arms of 20 companies, including Johnson & Johnson's JLabs in Shanghai, Microsoft's artificial intelligence and internet of things lab and the IBM Watson Build Innovation Center, were among the first to join the GOI plan. The majority of the first batch of innovation agencies are focused on "hardcore industries" such as AI and biomedicine, said Pudong's deputy head Wu Qiang.
The GOI plan encourages industry leaders to set up open innovation platforms, a move that is in line with the global innovation trend, said Wu. Deeper integration between government services, industries, universities, research institutes, finance, services and application of innovation results will be advanced via the GOI plan in Pudong, he added.
An industry leader applying for the GOI plan should have a specific plan to build an open innovation center and a professional team, explained Wu. In three years, the company should nurture at least 100 start-ups by rendering help in terms of technology, investment or setting up ecosystems.
The Pudong government will unveil six favorable policies to industry leaders joining the GOI plan. A maximum of 10 million yuan ($1.5 million) in support will be provided to aid the construction of an open innovation center. Once the innovation center becomes operational, the company will receive a maximum of 3 million yuan in support every year, he said.
Global pharmaceutical company Roche was one of the first 20 companies to join the GOI plan. Harm-Jan Borgeld, head of Asia Partnering at Roche, said that many start-ups have great ideas but often need help to turn them into treatments for patients.
"As one of the global leaders in the healthcare industry, Roche is committed to taking an active role in further accelerating innovation, fostering collaboration and supporting innovation by catalyzing and empowering the creative minds of entrepreneurs in the very early stages of the scientific process," he said.