World should better prepare for extreme weather
China Daily | Updated: 2021-07-30 07:22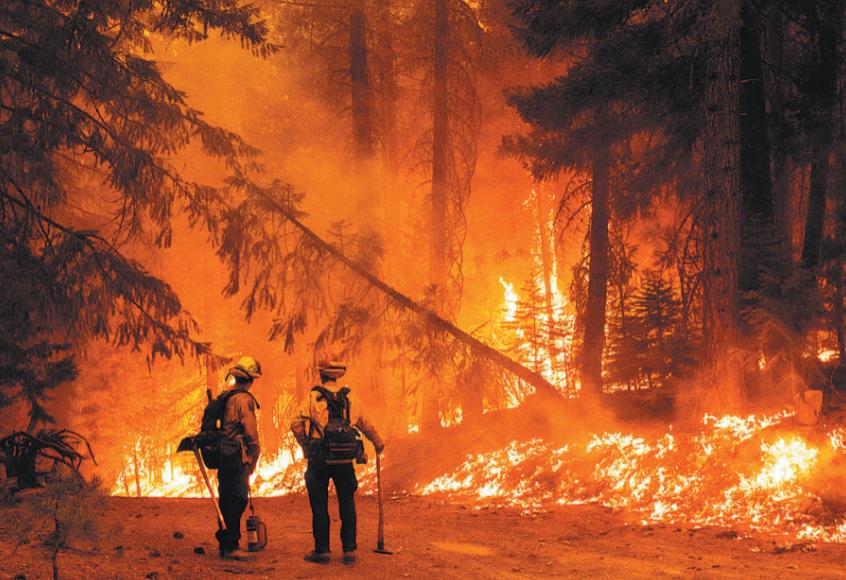 As extreme weather events are becoming more frequent and damaging around the world, their impacts on the economy should not be ignored.
Some researchers predict that if the increase in the global average temperature is not held to well below 2 C above pre-industrial levels by 2050, it will reduce the world's total gross domestic product by 11 percent, and if the temperature rise hits 3.2 C, the loss will be 18.1 percent.
The Asian economy will bear the brunt of global warming, and it is projected that Asia might see its GDP contract as much as 26.5 percent because of climate change by the middle of this century.
Agriculture, forestry, husbandry and the fishing industry are all vulnerable to the impacts of climate change, and the shortage of food will trigger chain reactions in other sectors, and increase the geopolitical uncertainties.
That said, the world's response to the economic influence of global warming will directly determine the sustainability of its development, and the focus of the world should divert from boosting growth to promoting security and fairness, as the extreme weather events might undo a region's decades of development efforts overnight.
The increasing frequent extreme weather events should no longer be seen as black swan incidents but a new normal the world has to live with for the foreseeable future.
That should prompt the developed countries, which control technology and capital, and which occupy the top of the global value chains, to fulfill their responsibilities in deepening cooperation with the less-developed countries to address the challenges from global warming.
As the largest emitter of greenhouse gases, China should give full play to its carbon emissions trading market, and promote the development of finance related to emissions reduction and clean energy.
So that not only can the emissions reduction technology researchers and innovators more conveniently seek financing, but also the State can encourage financial institutions to participate in the research and development and cultivation of new green and low-carbon technologies, and guide investment so that it promotes the low-carbon transition of industry.
To transform emissions reduction from a task of the government to a national endeavor, from an expensive input to a profitable business is the key for China to fulfill its promise of peaking emissions before 2030 and realizing carbon neutrality before 2060.
If you have a specific expertise, or would like to share your thought about our stories, then send us your writings at opinion@chinadaily.com.cn, and comment@chinadaily.com.cn.