Britain urges US to scrap its travel ban
By JULIAN SHEA in London | China Daily Global | Updated: 2021-07-30 09:21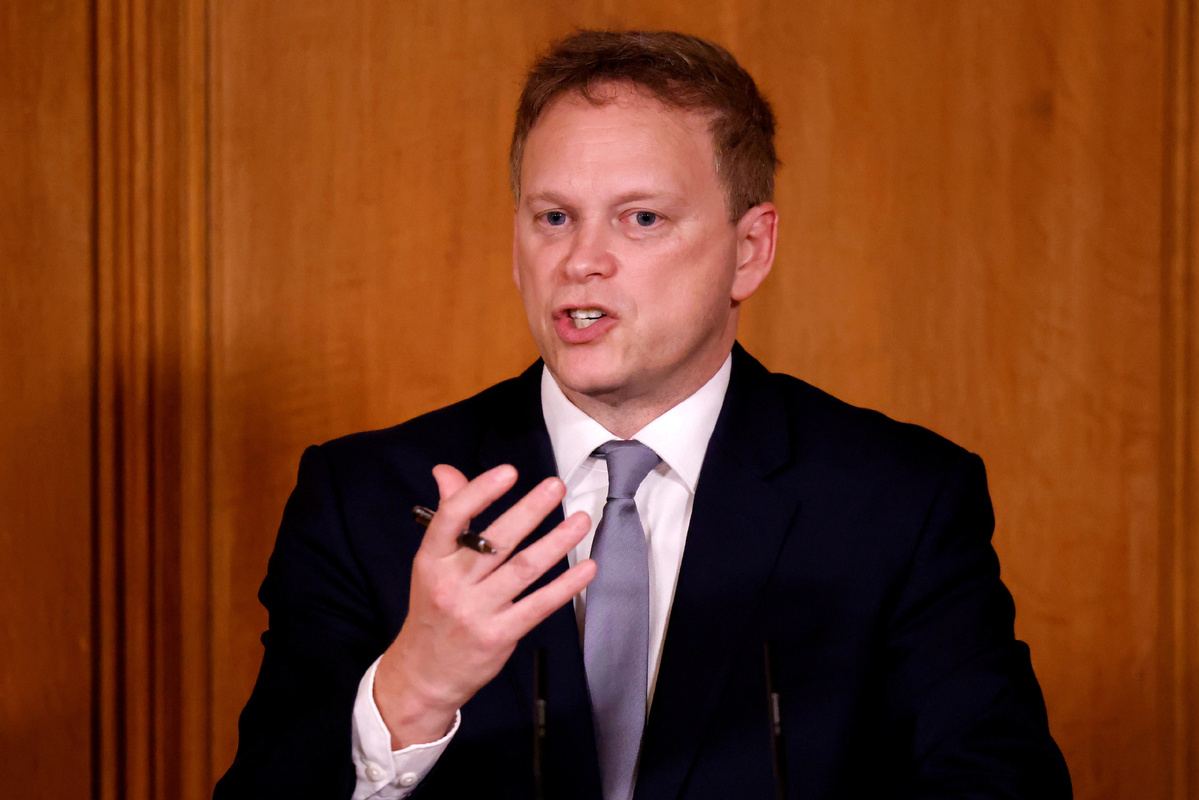 Washington not expected to change its closed-door rule until September
Britain's announcement on Wednesday that it is to end quarantine requirements for vaccinated travelers from the United States came despite ongoing warnings from Washington against travel to the United Kingdom, and also a ban on arrivals in the United States from the UK, but was made in the hope of a reciprocal gesture from Washington.
However, despite British transport minister Grant Shapps's comments suggesting this, there has yet to be any response, which poses a question for US President Joe Biden's administration. Does it hold firm and risk upsetting a key ally, or change policy and cause ripples at home?
Although there was a slight rise on Wednesday, before that, the UK saw COVID-19 case numbers fall for seven days in a row, a move which the Daily Telegraph reports increased efforts by British diplomats in Washington to get the rules changed; currently, the UK is on the US' highest risk-level list, and arrivals from the country, as well as from much of Europe, China, South Africa, India and Brazil, are not permitted.
News of the UK opening up to US travelers as from next week certainly had an instant impact on the travel industry, as Virgin Atlantic's chief commercial officer Juha Jarvinen told Sky News on Thursday.
"Flight bookings are up by more than 100 percent week-on-week, with bookings from New York to London increasing by nearly 250 percent, compared to the previous week. We've missed flying our US-based customers and we're excited to welcome them back on board soon," he said.
According to the Telegraph, British Foreign Minister Dominic Raab has discussed the issue with US Secretary of State Antony Blinken, in addition to Britain's ambassador to Washington, Karen Pierce, lobbying the authorities to take action.
Shapps spoke to US transport secretary Pete Buttigieg before Wednesday's announcement, but despite his optimism that the gesture may be reciprocated, when pushed on the matter, all he could say was "it will depend. We can only set the rules at our end, and that has always been the case.
"We can't change that on the other side, but we do expect that in time they will release that executive order, which was actually signed by the previous president (Donald Trump, on March 14, 2020) and bans inward travel."
Biden's first overseas trip as president was to the UK, for the G7 meeting in June, where he held talks with Prime Minister Boris Johnson, with the possibility of a travel corridor one of the topics of conversation, but despite hopes having been raised, the situation has not yet changed.
Duncan Edwards, chief executive of British-American Business, which represents 400 major companies, told the Telegraph that "there is no reason why fully vaccinated travelers with the correct visas should not be able to visit the US from countries like the UK that have had such success with their vaccination programs".
Similarly, the US Travel Association has called on the Biden administration to reopen international travel "in the very near term … starting with air corridors between the US and nations with similar vaccination rates".
"Given the high rates of vaccination on both sides of the Atlantic, it is possible to begin safely welcoming back vaccinated visitors from these crucial inbound markets," it said in a statement quoted in the Financial Times.
But earlier this week, White House Press Secretary Jen Psaki said: "The more transmissible Delta variant is spreading both here and around the world.
"Driven by the Delta variant, cases are rising here at home, particularly among those who are unvaccinated and appear likely to continue to increase in the weeks ahead."
It is understood that Biden may not change the rules until September, so for now, it looks like transatlantic travel in summer 2021 may only consist of one-way tickets.