'Roof of the world' rises to new heights
Share - WeChat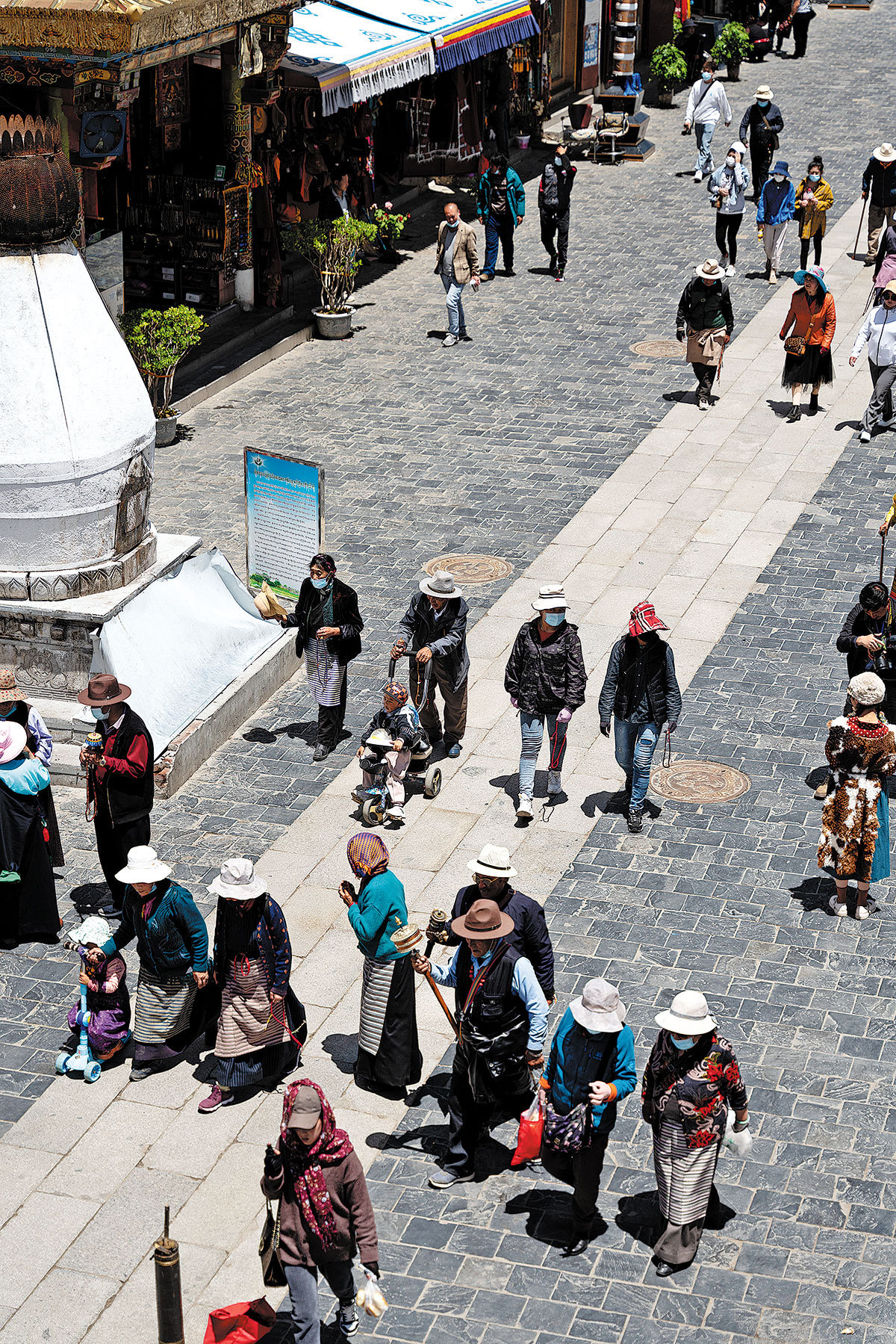 Pleasant surprise
Before he returned to Tibet, Rein planned for the worst and told his team members they would probably not be able to reach him due to a lack of access to phone signals or the internet.
However, he was in for a pleasant surprise. Today, highways connect Lhasa, the region's capital, to smaller cities, while cellphone towers dot the landscape, providing impressive internet speeds.
Rein was amazed by the changes in Tibet's transportation sector over the past 20 years, even if they paled in comparison to those witnessed by Epstein as he took a grinding 12-day trip by jeep and truck convoy from Chengdu, Sichuan province, to Lhasa in 1955.
"Even that seemed wonderfully speedy then," Epstein wrote, recalling his first visit to Tibet in his book. "For thousands of years, the only transport had been by yak or mule caravan-six months being considered a good time for the trip."
Since 1951, Tibet has gradually built a comprehensive transportation network comprising highways, railways and air routes.
According to a white paper issued by the State Council Information Office in May, 118,800 kilometers of highways have been built, providing access to all administrative villages in the region. Some 94 percent of towns and 76 percent of such villages now have direct access to asphalt and concrete roads.
Dong Gengyun, a Beijing official sent to Lhasa on a three-year assignment to support Tibet's development, said building and repairing roads in the region can be extremely costly, and many of them are underused due to low population density in the more-remote areas.
"But we have to do it, because we're not here for sightseeing, but to help develop the local economy and improve people's livelihoods," Dong said.
David Blair, vice-president and senior economist at the Center for China and Globalization, which is based in Beijing, regards infrastructure spending as critical because it allows people to run businesses. In Tibet, he saw people setting up homestays and even innovation centers.
"In many remote areas of the United States, you cannot get high-speed internet either wireless or wired, and there's no incentive to provide it," Blair said, adding that he was amazed by the "great 4G connectivity in a little village in the middle of Tibet."