Agriculture officials work to ensure food supply after floods damage crops
By Zhao Yimeng | chinadaily.com.cn | Updated: 2021-07-30 15:23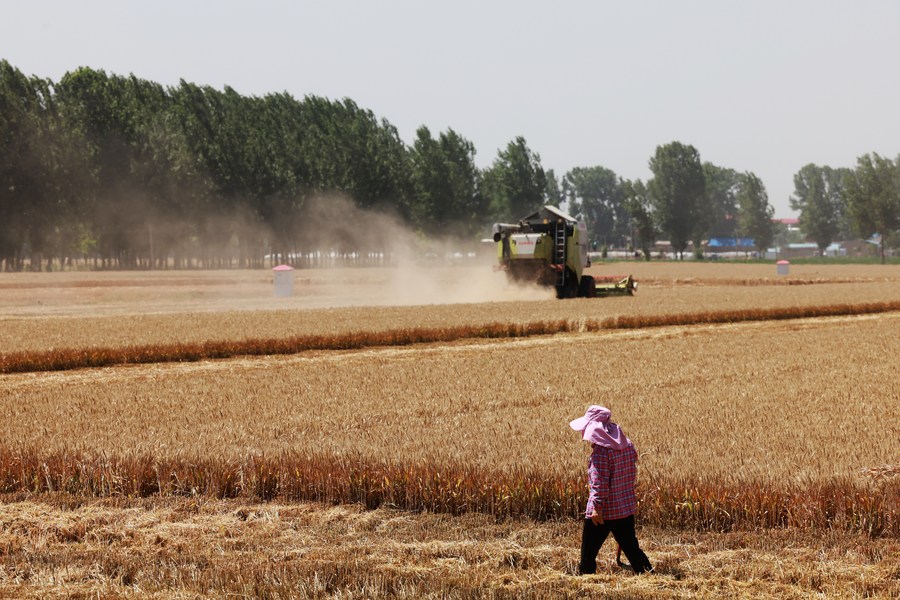 China's agriculture authority is ramping up efforts to ensure ample food supply in China amid extreme weather conditions this year that have posed challenges to the nation's food production in some areas, the Ministry of Agricultural and Rural Affairs said on Friday.
Pan Wenbo, head of the ministry's plantation department, said 100 million yuan ($15.5 million) has been allocated from the national budget to support the recovery of agricultural production in Henan province, which was recently battered by torrential rainfall and inundated by floods.
The area where autumn grains are planted in Henan covers about 5 million hectares. As of Thursday, the flood had affected 966,667 hectares of cropland, and 336,667 hectares were wiped out.
Autumn grains such as corn, soybeans and peanuts were most affected. Given the challenge of draining floodwaters in farmland, the loss is still increasing, Pan said.
Authorities nationwide have dispatched 2,000 water pumps, 100 drones and 50 working teams with experts and equipment to disaster areas, while seeds dispatched from the national reserve and donated by 16 provinces can be planted on 333,333 hectares of land.
The ministry has organized enterprises to donate fertilizers and pesticides to help enhance crop resistance, which was weakened due to floodwater accumulation.
"When the waters ebb, we will help farmers plant short-term crops such as mung beans and vegetables on the farmland that was wiped out to increase production and their income as much as possible," Pan said.
He added that pest and disease control will be strengthened on crops affected by the flooding.
Though the agricultural disaster is serious in certain areas, such as Henan, due to extreme weather conditions, the general situation in relatively stable nationwide.
A total of 4.2 million hectares of crop were affected in the first half of this year, a decrease of 6 million hectares compared with the same period last year, the ministry said.
"Except for in Henan, autumn grains in most parts of China are showing positive growth, laying the foundation for a promising harvest," Pan said. "We will ensure the yearly grain output of 650 metric million tons by increasing yields in non-disaster areas and reducing production losses in disaster-hit areas."
Yang Zhenhai, head of the ministry's husbandry and veterinary bureau, said floods and typhoons this year have had little impact on the country's meat production, with slaughter numbers and market prices remaining stable.
Tang Ke, head of the ministry's market and economic information department, said the vegetable market prices have fluctuated in Henan and typhoon-affected areas in East China recently but are estimated to drop very soon.