Sam's Club to open more urban stores
By WANG ZHUOQIONG | China Daily | Updated: 2021-07-31 07:44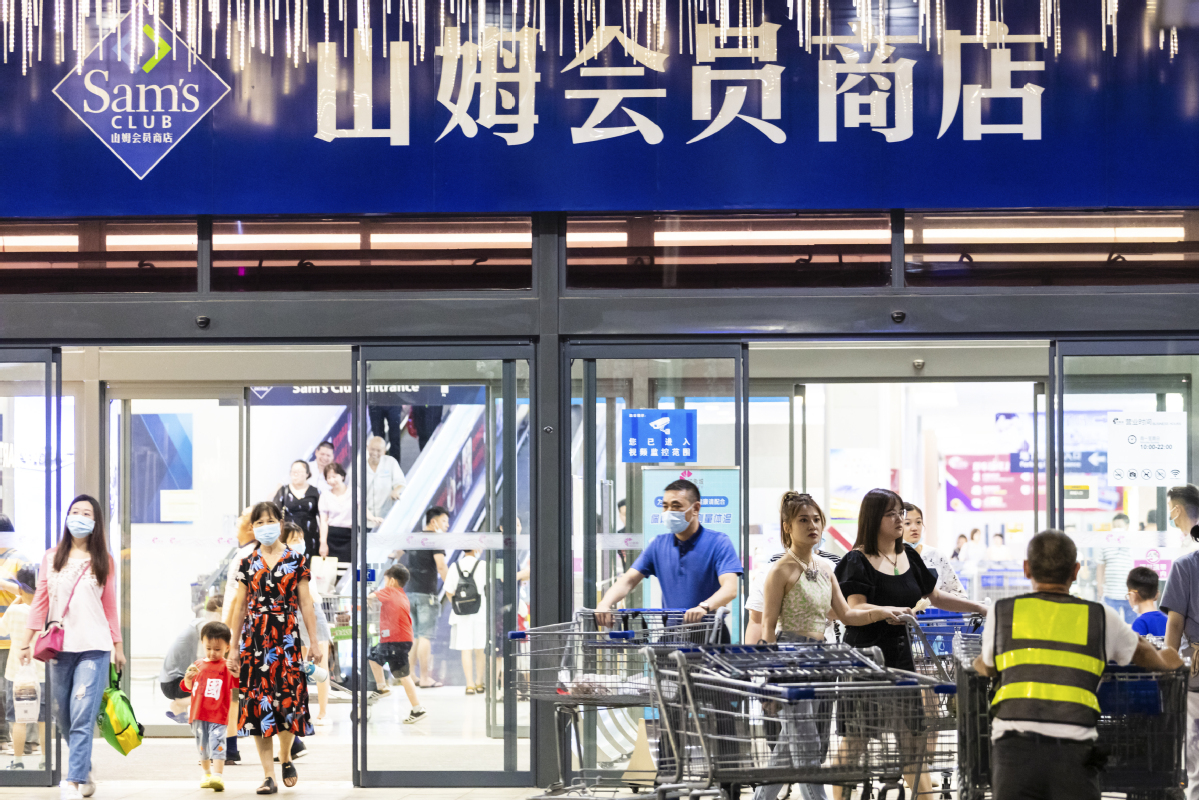 The China unit of global retailer Walmart will open more Sam's Club high-end membership stores in urban hot spots of first- and second-tier cities, company executives said.
Sam's Club urban stores will complement its outlets in suburbs that have been the mainstay so far.
The new stores will also help Walmart to get closer to consumers in China as well as take on rivals that have been piling pressure of late through fierce expansion of their warehouse membership stores.
Sam's Club is the first player of its kind that entered the Chinese market 25 years ago. It said it expects to roll out the first batch of its urban stores at the beginning of next year.
The new stores will be either newly built or fashioned out of existing Walmart hypermarkets that will be renovated.
Market observers said Sam's Club has gained traction among middle-income consumers in China as it offers a range of top-quality goods and omni-channel shopping experiences.
To provide better shopping experiences, Sam's Club swears by large-sized stores and hence has developed an unmistakable presence in suburbs near big cities, where it is easier and less expensive to set up massive outlets, company executives said.
But now, with competition intensifying, Sam's Club will extend itself to urban centers as well.
Last month, Metro China, the arm of Beijing-based retailer Wumart Group, launched two new Metro Plus stores-one in Beijing and other in Chengdu, Sichuan province.
Metro China has opened nearly 100 stores in 60 cities nationwide, and has plans to transform all of its existing stores into Metro Plus stores.
Hema Fresh, the retail unit of Alibaba Group, opened its first X membership in Beijing and it plans to reach 10 new membership stores this year.
Costco Wholesale of the United States has developed new projects in Zhejiang province.
Against such a backdrop, Sam's Club has accelerated its pace of opening new stores to four to five new outlets in a year, reaching a total of 33 stores in 2020.
It aims to open 40 to 45 stores this year, some of which are already in operation or under construction.
Walmart China said in a statement: "We know our members have an ever-increasing need for convenience. Sam's Club stores are closer to our members living in downtown neighborhoods, providing them with easier access to our offers and expanding Sam's reach both online and offline.
"We will continue to invest in opening more clubs and depots (smaller warehouses) in more cities and strengthening our omni-channel business with an aim to serve more Chinese families."
Jason Yu, managing director of Kantar Worldpanel China, said: "There had been no successful examples of transforming big membership clubs into mini-stores before. It's not about size. Offering shopping experience isn't enough. The key is operational capacity, whether it can select the optimized product portfolio for the neighborhood consumers near the mini-store."
Sam's Club said it has analyzed the current consumption trend and is making decisions based on its understanding of Chinese consumers and international markets.
It has thus developed new categories on its official mobile app. For instance, outdoor products are now available on its app to meet growing demand for middle-income consumers.