School mask orders keep divisions on the boil in US
By AI HEPING in New York | China Daily | Updated: 2021-08-02 09:08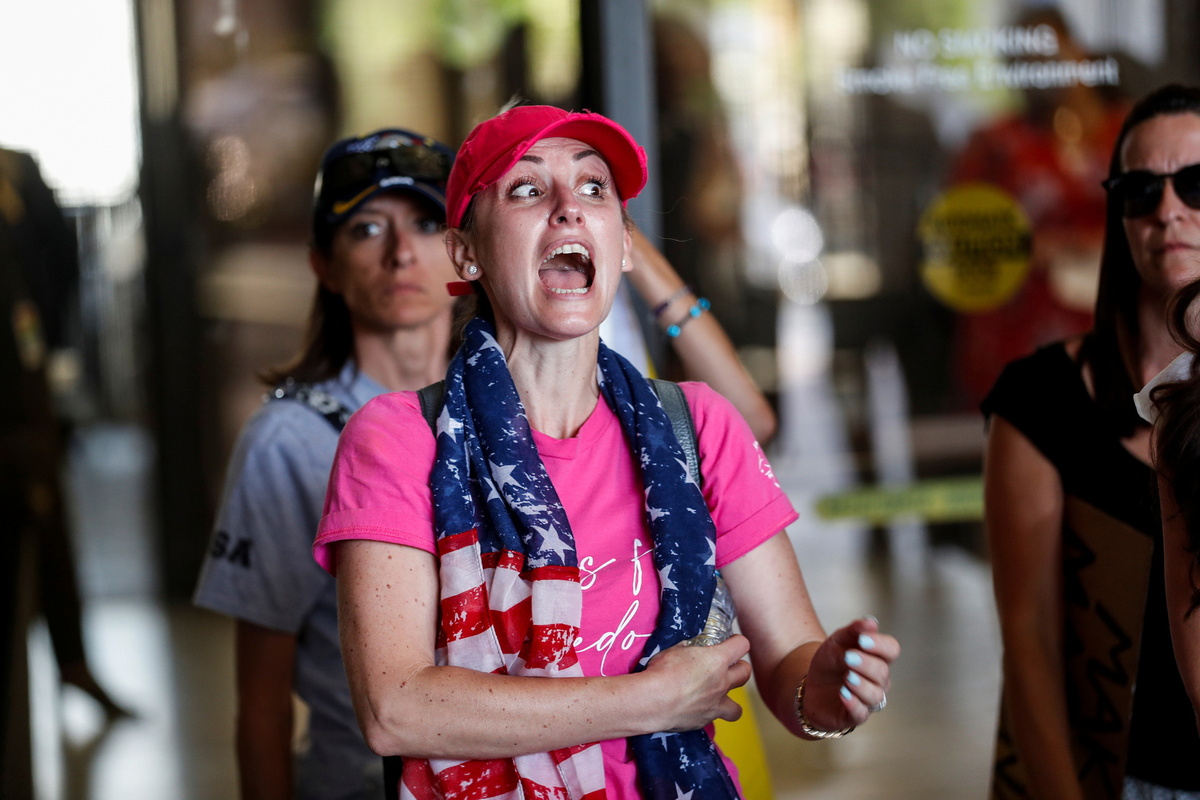 As schools across the United States prepare to open after summer holidays there is widespread agreement that face-to-face learning is imperative but deep disagreement on whether masks need to be worn in them.
The Centers for Disease Control and Prevention recommended on Tuesday that masks should be worn in public places because of the surge of COVID-19 cases caused by the Delta variant.
The CDC recommended that even fully vaccinated people return to wearing masks indoors if they live in areas with high rates of virus transmission. The CDC also recommended that all teachers, staff and students wear masks inside school buildings, regardless of vaccination status.
Many state elected officials and parents are resisting that recommendation. Several states have barred mask mandates, saying the decision should be left to parents.
Opponents of masking say public health guidelines on masks infringe on their personal liberty, and some say masks are ineffective. Others say they are concerned that masks will leave children traumatized and impede their learning and that COVID-19 poses little threat to the young, though they can still spread it to adults.
There are also many who oppose any pandemic restrictions and worry they are a forerunner to a full-scale shutdown, even though public health officials say mask-wearing could in fact help prevent shutdowns.
The Republican Governor of Governor, Ron DeSantis, issued an executive order on Friday that bars local school districts from requiring students to wear masks when they return to the classroom.
Recommendation followed
The school board of Broward County in Florida adopted a mask mandate on Wednesday, basing its decision on last week's CDC recommendation.
"There is no way in good conscience that I could bring anybody back into the school environment, on the bus, the cafeteria, and not have a mask mandate," said Rosalind Osgood, chairwoman of the board.
The Republican Governor of Arizona, Doug Ducey, is one of several Republican governors who have banned or discouraged school leaders from implementing mask mandates, saying he wants to leave decisions about masking to parents.
Ducey also criticized the latest CDC recommendation, saying: "This is just another example of the Biden-Harris administration's inability to effectively confront the COVID-19 pandemic."
Requiring even those who are vaccinated would lead people to wrongly believe that the vaccines are ineffective, he said.
The Wall Street Journal quoted Karyl Rattay, director of Delaware's public health division, as saying: "If we want to have kids in school this fall, and as many kids as we possibly can get into school, masks are a key component."