Cutting CGN 'against UK interests'
By WANG MINGJIE in London | China Daily Global | Updated: 2021-08-05 09:07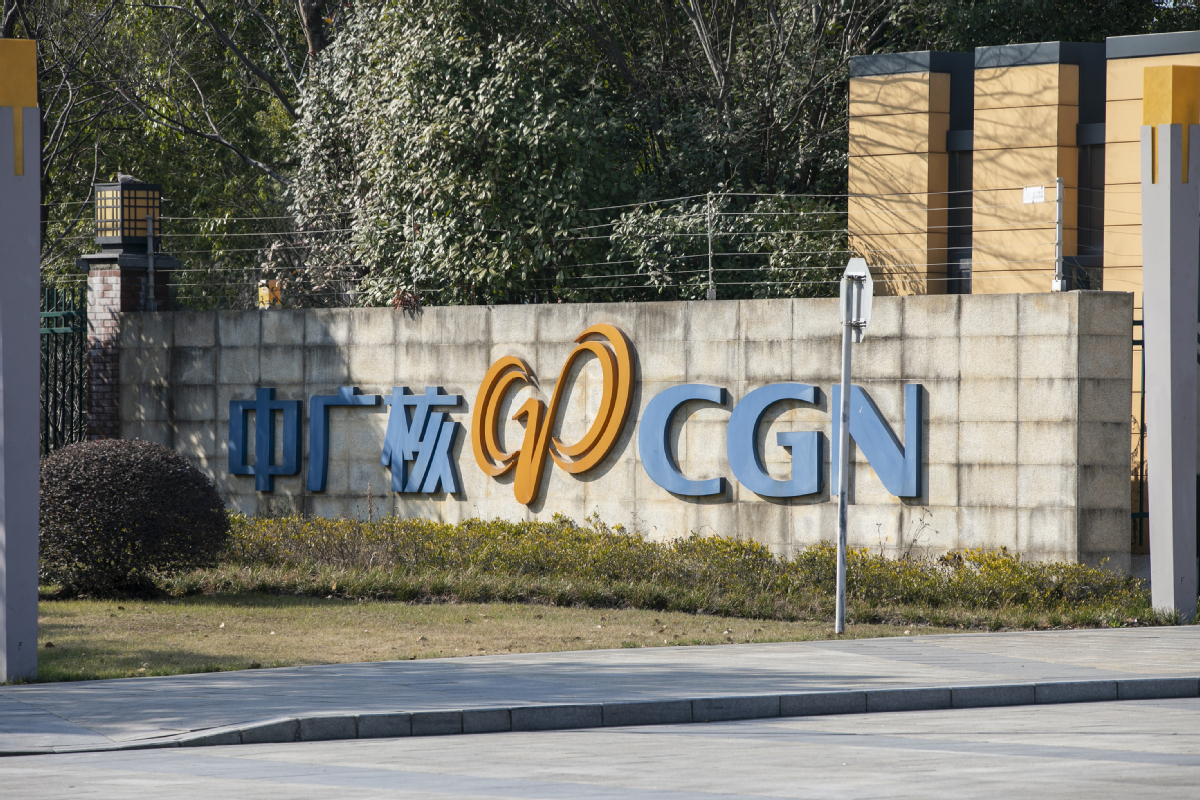 Expert says ditching Chinese nuclear firm's involvement could jeopardize other power projects
If the British government removes a Chinese nuclear energy company from power projects it could have a "domino effect" and damage the United Kingdom's reputation as a credible global partner, experts said.
According to the Financial Times, the UK government is currently exploring ways to exclude the China General Nuclear Power Corp from involvement in building the 20 billion pounds ($27.8 billion) Sizewell C nuclear plant in Suffolk. Plans by the Chinese nuclear energy company to build a new plant at Bradwellon-Sea in Essex using its own reactor technology could also be affected.
Chris Rudd, deputy vice-chancellor and head of the Singapore campus of Australia's James Cook University, said: "It is disappointing to see the UK government continuing to renege on contractual agreements with its international partners, driven by nationalist policies in the governing party and the malign influence of the right-wing media."
Rudd added: "China's highly evident capability in infrastructure and its long-standing partnership with (French energy company) EDF make it a highly credible partner while the UK's policy swings will further damage its international reputation. There are no winners here."
Stephen Perry, chairman of The 48 Group Club, an independent business network group committed to promoting trade and cultural links between the UK and China, said, "It is unfortunate to try to apply retrospective decisions to a contract."
Christopher Bovis, a professor of international business law at the University of Hull, warned a decision by the British government to remove CGN from the Sizewell C consortium would be "legally very difficult" and trigger litigation from multiple parties on numerous fronts.
The timing of the UK decisions on Sizewell and Bradwell was also crucial for other projects, Bovis said.
CGN is eager to get UK regulatory approval at Bradwell for its Hualong One HPR1000 reactor to help market it in other countries, the Financial Times reported.
The reactor design is going through the UK's approval process, with a decision expected in the second quarter of next year.
"A possible rejection of the application from UK regulatory authorities to allow the CGN Hualong One HPR1000 reactor technology to be licensed for the UK, and also EU nuclear industry use, could have a domino effect in the situation," Bovis said
The biggest repercussion of harming Chinese involvement in the Sizewell and Bradwell projects or rejecting approval of Chinese technology in UK nuclear power plants will be the viability of the Hinkley Point C nuclear power station, Bovis said.
China's involvement in Hinkley Point C in Somerset was agreed between leaders of both countries in 2015. CGN is a 33 percent investor in the 23 billion pound project, which is currently under construction, and is due to open in 2026.
Tom Greatrex, chief executive of the UK's Nuclear Industry Association, said that half of Britain's nuclear capacity is due to be retired by 2025, and all but one station by 2030. The UK will "lose nuclear capacity faster than any other developed nation", Greatrex said, adding the UK government should invest in new nuclear stations.
A spokesperson at China's embassy in London said: "The cooperation between China and the UK on nuclear energy is mutually beneficial. If such cooperation is to be suspended under duress, this will be against the UK's interests in terms of benefiting from China's advanced technology and capital investment, developing clean energy to achieve its planned carbon neutrality goal and proving itself to be a credible global partner."
Lukas Fiala, China Foresight project coordinator at the London School of Economics' foreign policy think tank, LSE IDEAS, said: "The UK government's approach vis-a-vis China, and Chinese investment more particularly, must certainly become more coordinated and farsighted.
"A more balanced and coherent China strategy should minimize the economic fallout for all parties involved and prevent sudden moves to ban certain companies in favor of a more concerted and strategic approach," he added.