Province puts money where its operatic mouth is
By YANG FEIYUE | China Daily | Updated: 2021-08-07 10:42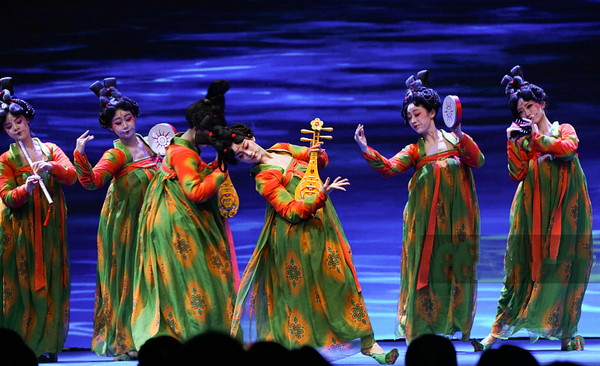 Henan has once again demonstrated its tremendous commitment to celebrating traditional art by opening 21 opera theaters in the provincial capital, Zhengzhou. The 21 theaters opened in early June.
The cluster of theaters, on which nearly 6 billion yuan ($925 million) has been lavished, offers immersive drama experiences based on stories about land, food and heritage.
The goal is to enable the public to enjoy traditional culture and learn about the history of the country's central plain.
The group of theaters has been widely praised for the scale and quality of its art shows and theatrics that immerse audiences in what is being presented.
The theaters are one result of Henan's efforts to integrate the traditional with the modern.
The province is a cradle of Chinese civilization, with a treasure trove of cultural heritage that can be presented in many new and different ways to appeal to the public.
About two hours of drive from the theaters, a royal scene from the past has been presented on stage in the Longmen Grottoes Scenic Area in Luoyang, in Henan's west.