Melody maker
By Wang Qian | China Daily Global | Updated: 2021-08-18 11:01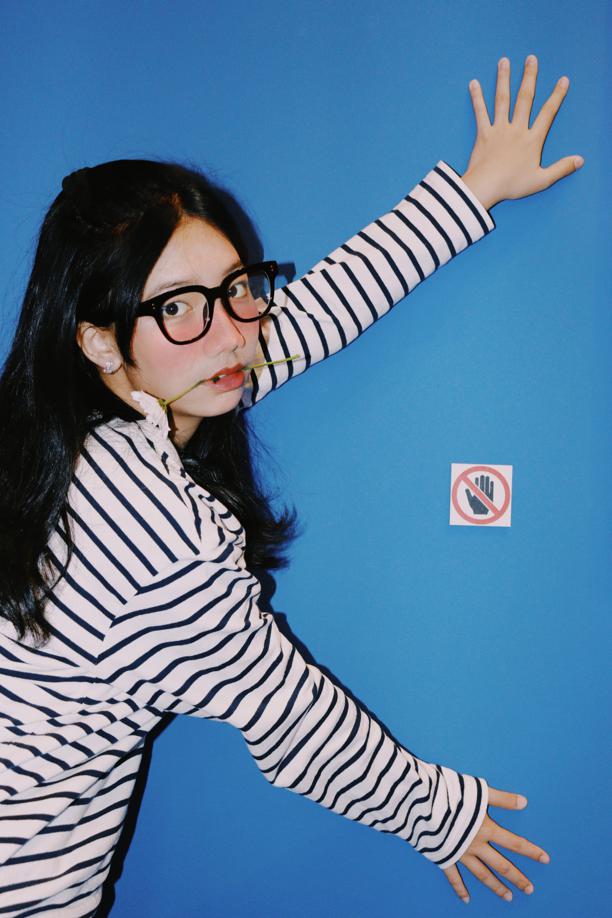 Zhang Yuxuan can turn many things into melody in her music world-a box of candies, water, pens and glass bottles. She records the sounds around her and mixes them into songs.
Better known as Vicky Xuanxuan on social media, the 15-year-old girl has attracted nearly 1.7 million followers on China's leading video-sharing and livestreaming platform Bilibili and made national headlines. The sudden popularity has brought her opportunities to cooperate with celebrities, such as pianist Li Yundi.
Yuxuan's most hit clip-the release of her English song She-has been viewed more than 14 million times and received over 1 million thumbs-up emoji on Bilibili.
"In the clip, I tried to let viewers know how the song was created," says Yuxuan, who lives in Shenzhen, South China's Guangdong province.
The six-minute video tells how a melody coming to the ponytailed schoolgirl's mind during a math class is developed into a beautiful song in half an hour. She records playing the guitar on Apple's music-making app GarageBand, and then mixes vocals and backing tracks.
Inspired by the Hollywood blockbuster The Devil Wears Prada, she writes the lyrics for She: "She got a beautiful eye/Walk in a line/Smile with her type/She knows all about life/Never ask why/Driving everyone crazy crazy/She has long hair/Tight skirt/She doesn't need a lover or a partner."
Talking about her inspiration for She, Yuxuan says: "I really appreciate the protagonist's confidence and independence in the movie. Women like that are so charming."
The song has amazed people. A Bilibili user says it is a song that "you cannot stop playing time and time again".
The video has forced many to reflect on their own productivity, as another user posts: "A student in junior middle school can create a song in half an hour, but I, a college student, can only finish my meal in half an hour."
Besides the clip, Yuxuan has uploaded nearly 90 videos to Bilibili, including over 20 songs of her own. She has also sung the song Dance Monkey with Irish singer Allie Sherlock and the song Let Her Go with Yonina, the Israeli music sensation.
On Yuxuan's YouTube channel, she has over 120,000 subscribers. A subscriber named Carolyn Davidson comments: "I'm 71 years old and it definitely healed my heart."