US can't force SE Asian nations to choose sides
By Jia Chunyang | chinadaily.com.cn | Updated: 2021-08-22 14:44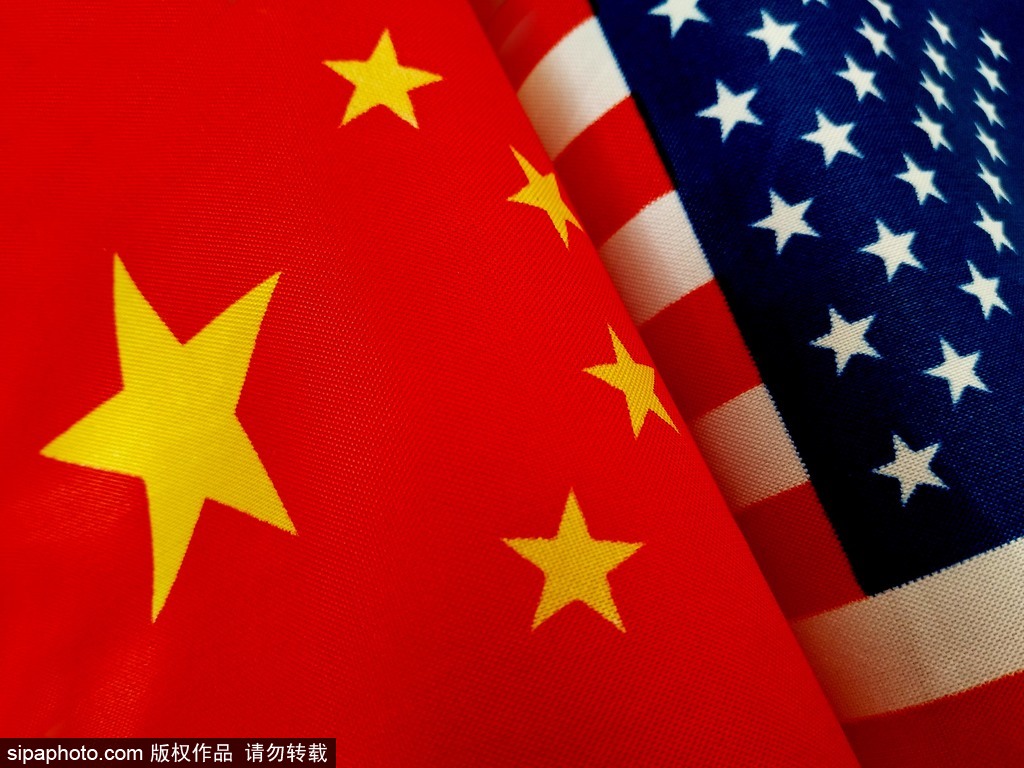 US Vice-President Kamala Harris's visits to Singapore and Vietnam, following the visits of Secretary of Defense Lloyd Austin in July and Deputy Secretary of State Wendy Sherman in May, is aimed at deepening ties with the Asia-Pacific region, especially with Southeast Asian nations for strategic reasons.
The United States has the right to modify its diplomatic approach and attach greater importance to Southeast Asia. But the statements made by the senior US officials who have paid visits to the region recently show their intention is to create a chasm between China and some Southeast Asian nations.
Although US officials have vowed to not force any country to choose sides between Washington and Beijing, they have done exactly the opposite. In particular, they have instigated some ASEAN member states to confront China over the South China Sea issue. For example, before his visit to Southeast Asia in July, Austin said: We don't believe any one country should be able to dictate the rules or worse yet, throw them over the transom. He also emphasized the US commitment to freedom of the seas, saying: I will also make clear where we stand on some unhelpful and unfounded claims by China in the South China Sea."
As for Secretary of State Antony Blinken, during his talks with members of the Association of Southeast Asian Nations in a video conference, he said the US rejects China's unlawful maritime claims in the South China Sea and stands with Southeast Asian countries facing Chinese coercion.
Talking about Harris's visit to Southeast Asia, a White House spokesperson said the vice-president will focus on defending the international rules-based order, in particular in the South China Sea. This indicates the real purpose of US officials' visits to the region is to drive a wedge between China and some ASEAN members using the South China Sea issue as a pretext. But the US attempts to boost its ties with Southeast Asian nations in a bid to contain China's rise are doomed to failure.
First, the US, not China, is the most destructive element to countries around the South China Sea. Although the US projects itself as a defender of the region's countries and keeps swearing by international rules and laws, it is not qualified to speak on the South China Sea and blame China for not following the United Nations Convention on the Law of the Sea, because it is not a signatory to UNCLOS.
That the US is flexing its muscles in the region despite being located thousands of kilometers from the South China Sea shows it wants freedom of military operations, not freedom of navigation, in order to establish its regional hegemony. The US is the main troublemaker in the South China Sea, for it sends advanced navy vessels into the area. Fortunately, China and Southeast Asian nations have not fallen into the US trap as they are aware of its zero-sum games and hypocritical claims.
Second, the US cannot sour the friendly relations China and Southeast Asian countries enjoy. The relationship between China and Southeast Asia goes back 2,000 years. China and Southeast Asian countries have helped each other fight Western aggression and seek national independence. Today, China and ASEAN member states have a shared future given their common interests. For instance, China has been ASEAN's largest trading partner for 12 consecutive years, and ASEAN became China's largest trading partner in 2020. No wonder China and ASEAN have established multi-level communication and dialogue mechanisms.
The two sides upgraded the ASEAN-China Free Trade Area in 2019 and will work to ensure the early implementation of the Regional Comprehensive Economic Partnership agreement. While there were nearly 4,500 flights between China and Southeast Asian countries a week before the COVID-19 outbreak, the people-to-people exchanges exceeded 65 million in 2019. And despite the pandemic having a huge impact on two-way trade and people-to-people exchanges, their friendly relations have further strengthened.
Third, Southeast Asian countries do not want to choose sides between China and the US or help the US to contain China's rise, because by doing so they will hurt their own interests. Singapore, for example, has solid economic and military ties with the US. In fact, Singapore has given the US military access to its bases and holds joint military drills with it.
Yet Singapore also has strong trade and other relations with China. Singapore's Prime Minister Lee Hsien Loong told BBC on March 14 that it is impossible for Singapore to choose between the US and China, given the extensive ties the country has with both countries. Lee Hsien Loong knows this dilemma is not faced by Singapore alone; it is a problem faced by many other countries too.
The Philippines, in spite of being a US treaty ally in Southeast Asia, has also refused to choose sides. In a speech delivered on May 21, Philippine President Rodrigo Duterte said: The Philippines does not see the need to take sides in the ongoing geo-economic competition among big powers."
And although Vietnam has some territorial disputes with China in the South China Sea and despite the US efforts to deepen its ties with the country, it believes that by choosing sides it will hurt its own interests. During his meeting with visiting Chinese State Councilor and Minister of National Defense Wei Fenghe on April 26, Vietnamese President Nguyen Xuan Phuc said Hanoi firmly upholds the one-China principle and opposes any forces interfering in China's internal affairs, and will never follow other countries in opposing China.
This shows that since Southeast Asian countries have their own national interests to protect and diplomatic strategies to promote, they will not choose sides between the US and China nor will they join hands with the US to counter China in spite of the US lobbying.
The author is an assistant researcher of US studies with China Institutes of Contemporary International Relations. The views don't necessarily reflect those of China Daily.