Goal 2049: Modern, strong nation despite hurdles
By Justin Yifu Lin | China Daily | Updated: 2021-08-23 09:19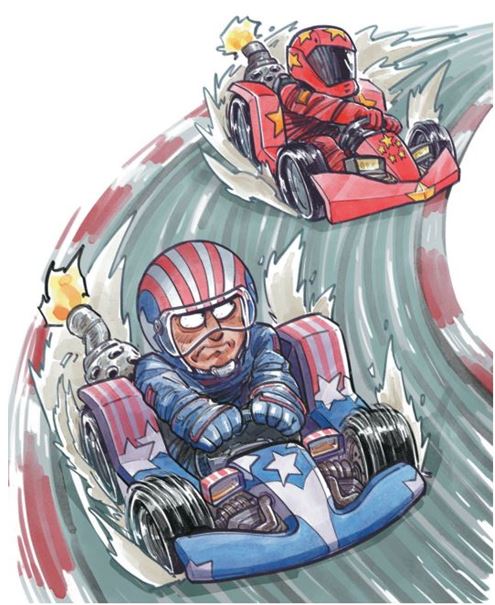 China has embarked on a new journey this year toward the goal of building a modern socialist country that is prosperous, strong, democratic, culturally advanced, harmonious and beautiful by the centenary of the founding of the People's Republic of China in 2049.
The questions are: How sizable is the potential for China's further development? Will the country continue to maintain relatively high economic growth?
Many studies found that China has two advantages in terms of future economic growth.
The first is its latecomer advantage, which means lower relative costs for innovation and industrial upgrading.
Last year, per capita GDP in China was $10,500.4, which was still largely lagging behind the United States ($63,543.6), Germany ($45,723.6) and South Korea ($31,489.1), according to the World Bank.
The differences in per capita GDP among countries highlight the variance in labor productivity per capita, which points to different levels of technological and industrial advancement. It means China can catch up with developed countries by making the most of its latecomer advantage.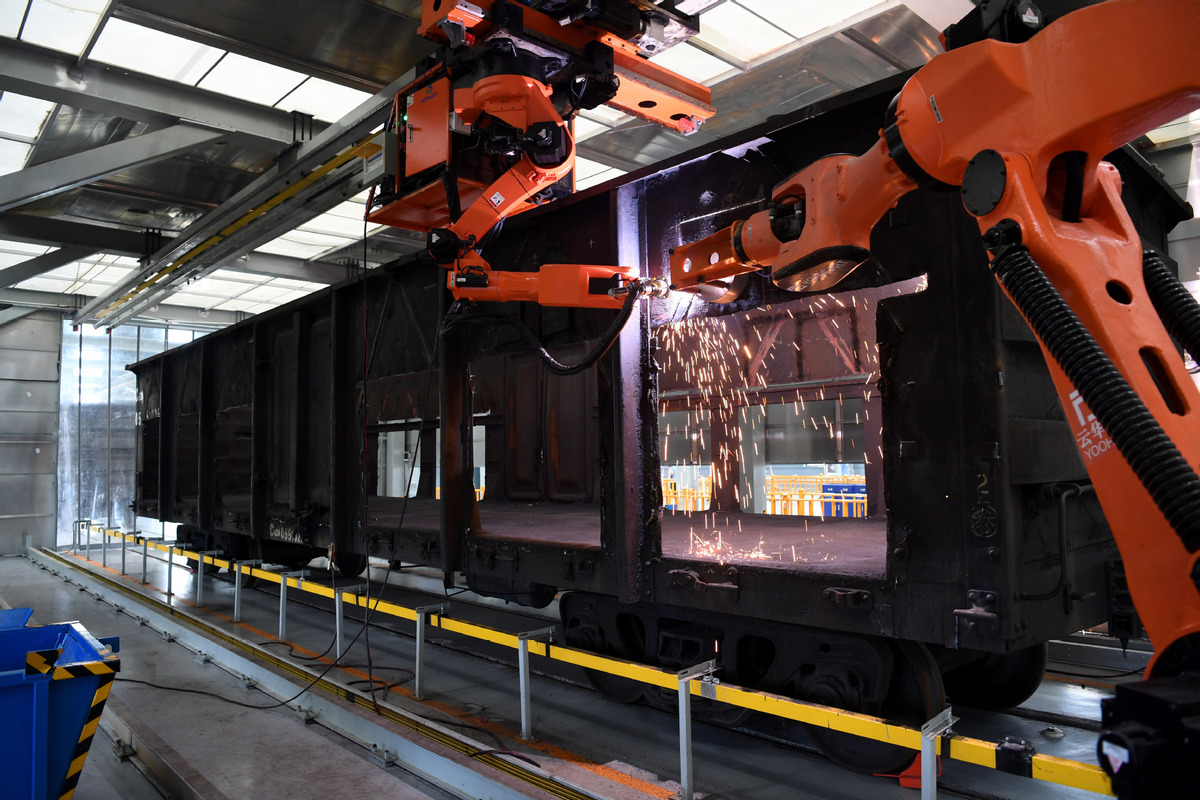 Developed countries have maintained a stable growth of 3 percent to 3.5 percent annually since the mid-19th century. During the period, the improvement of labor productivity generated 2 percent of growth, and the population increase contributed 1 percent to 1.5 percent.
China's growth rate was two or three times the figure of developed countries after the country adopted reform and opening-up policies in 1978, thanks to its latecomer advantage.
China imported advanced technologies from developed countries and made innovations based on these technologies. As a result, its cost of innovation was lower than that of developed countries while its economic growth was faster.
The gap between China and developed countries indicates its potential for economic growth.
In 2019, per capita GDP in China-calculated by purchasing power parity-was only 22.6 percent of the figure in the US.Germany was in a similar situation to China in 1946, so was Japan in 1956 and South Korea in 1985.
Drawing on its latecomer advantage, Germany achieved an average annual growth rate (AAGR) of 9.4 percent from 1946 to 1962, Japan realized an AAGR of 9.6 percent from 1956 to 1972, and South Korea 9 percent from 1985 to 2001.
China also has the potential to achieve an AAGR of 9 percent for 16 consecutive years if the country makes the most of its latecomer advantage. Even if the aging population is taken into consideration, China's GDP still has the potential to grow by 8 percent a year on average before 2035 and 6 percent from 2036 to 2050, simply through labor productivity growth.
The second advantage lies in the opportunity for China to overtake developed countries by changing lanes in the digital era.
After the emergence of the digital technology-based new economy, the research and development period for new products became shorter, and it now mainly relies on investment in human capital.
There is no huge gap between China and developed countries in terms of human capital, as the former rapidly improved its education standards from kindergarten to postgraduate levels. China even has an edge over its rivals in internet and big data industries that rely heavily on human capital investment.
The emergence of unicorns, or privately held startup companies valued at over $1 billion, is an important feature of the new economy-the underlying condition for China to overtake developed countries by changing lanes.
The Hurun Research Institute found 586 unicorns based in 29 countries in 2020, including 233 unicorns in the US and 227 in China. Through these numbers, we can see that China is capable of competing with developed countries in new-economy sectors, which have a short R&D period and mainly rely on human capital investment.
If China mainly manufactures software products, it can fully utilize its advantage of having the world's largest software application market. If the country mainly produces hardware, it will enjoy a leg up by having the world's best supporting industries.
The above possibilities further strengthen our confidence in China's growth potential.
Considering that the latecomer advantage is a key reason for China to maintain rapid economic growth, someone may ask: "The US tightened restrictions on high-tech exports to China. If China cannot import advanced technologies from the US, will its growth potential be lowered significantly?"
The US is not the only developed country that owns advanced technologies. If high-tech companies in other developed countries do not sell their products to China, they will have to pay a high price for this or will even forgo their leading positions in their specialized areas.
For some high-tech products like chips, China takes a 30 percent share of the global market. If chip producers ignore the China market, the integrated circuit industry may see a noticeable decline in profits.
Moreover, as high-tech products evolve rapidly, the companies concerned must ensure huge R&D investments to maintain the advantages of their products, which requires the companies to make a decent profit.
Therefore, the US move to tighten restrictions on high-tech exports to China is self-defeating, a Pyrrhic victory. In my view, no US company is unwilling to sell products to China if the companies simply consider their profits and competitiveness in the future.
Unlike US firms, high-tech companies in Germany face less of a dilemma. They want to maintain friendly ties with both the US and China, as do counterparts in the United Kingdom, France, Japan and South Korea. They do not want to lose the enormous China market for the sake of maintaining the hegemony of the US.
Although US-China frictions may continue for a long time, I still believe that the Chinese economy has the potential to grow by 8 percent annually before 2035.
It is estimated that per capita GDP in China will reach half of that of the US by 2049.Some developed Chinese municipalities and provinces like Beijing, Shanghai, Zhejiang province and Guangdong province will be at the same level as the US in terms of GDP per capita, industries and the level of technology.
By that time, China will become a great modern socialist nation and realize national rejuvenation, while the US will no longer have technological superiority over China to limit sensitive technology exports to the Asian country. During the process, China-US relations will reach a new balance.
The writer is honorary dean of the National School of Development at Peking University and dean of the Institute of New Structural Economics at Peking University.
The views don't necessarily reflect those of China Daily.