Finger-pointing
chinadaily.com.cn | Updated: 2021-08-23 15:11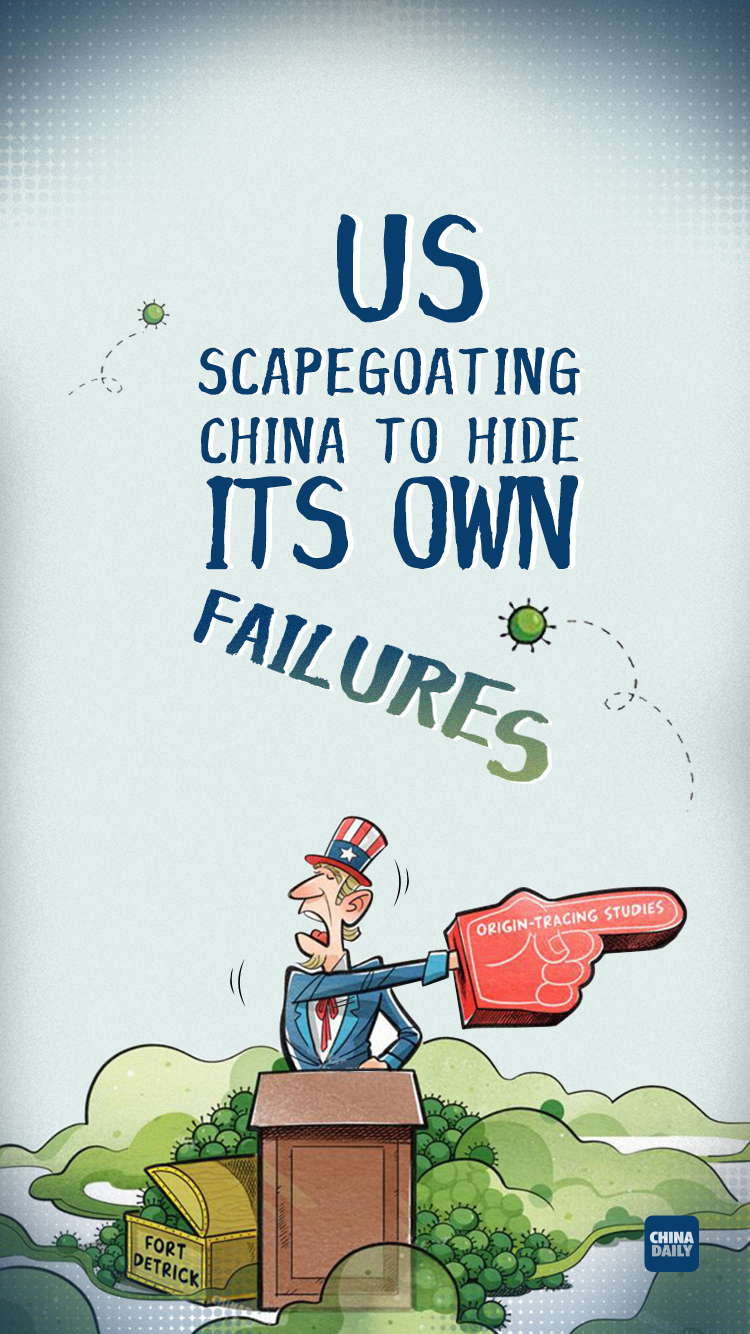 Rather than being guided by science and reason, the US has let political motivations dictate its responses to this public health threat.
The great lengths the Biden administration has gone to coerce the WHO to conduct a so-called second phase origin-tracing probe in China, and pressing other countries to align with it for a supposedly independent investigation targeting China as being responsible for the pandemic speaks volumes of its callousness in putting politics before science as well as lives.
What the Biden administration wants is to secure another pretense to scapegoat China for the pandemic, and therefore deflect attention from the US' horribly failed response to the pandemic at home and the possibility that it might be the origin of the virus.