Technology tames noise from dancing
By CAO CHEN in Shanghai | China Daily | Updated: 2021-08-24 10:25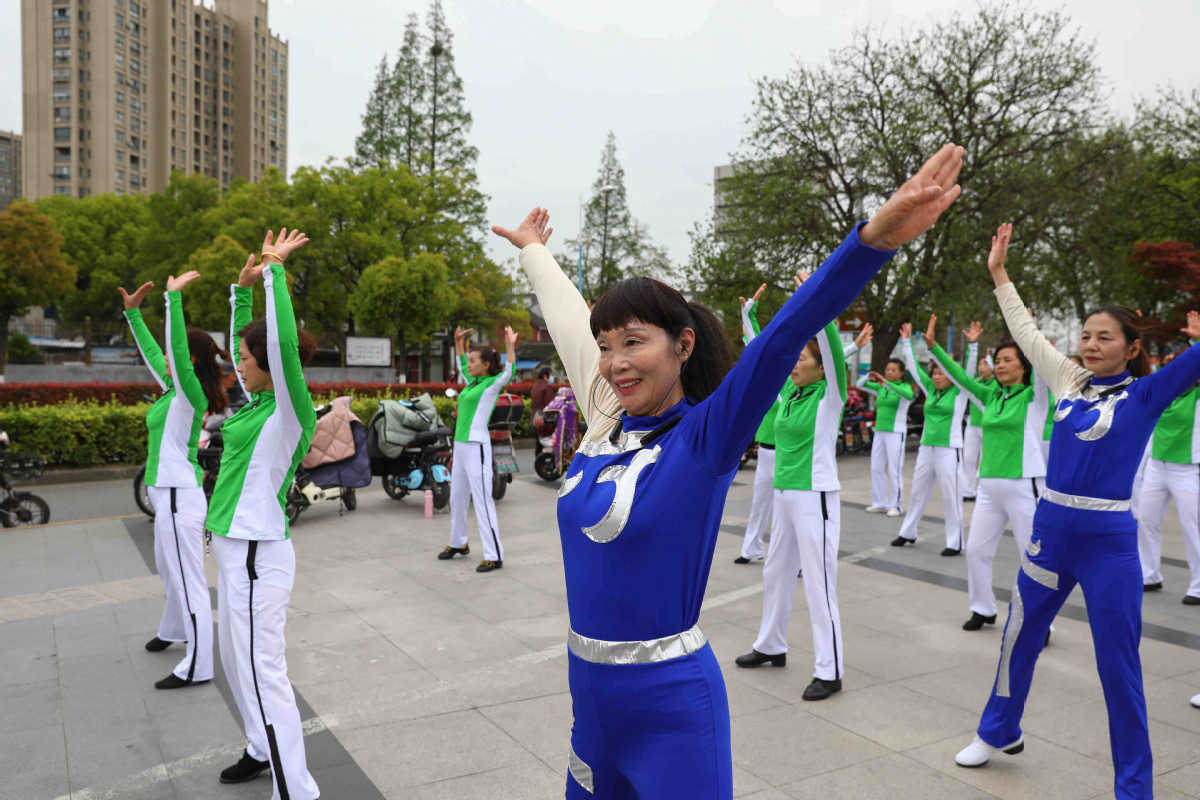 With the help of a noise-curbing device, people living near Gumei Population Cultural Park in Shanghai's Minhang district can now better immerse themselves in public dancing without annoying others due to the music blaring from loudspeakers.
Dancing to loud music is a popular public pastime in open spaces among middle-aged and elderly Chinese.
Set in a white box on a pillar with a loudspeaker, the device introduced by officials from Gumei subdistrict on July 27 is an audio amplifier that can send sound in a particular direction.
Adopting directional sound technology, the device constrains the sound to within a 30-degree fan-shaped zone from the speaker, said Li Honglin from Suzhou-based Audfly Technology, which made it.
People outside the zone can barely hear any sound, he said.
"The panel of the device is age-friendly, with none of its functions requiring operation on mobile phones," Li said. "It's easy to operate, like the portable amplifiers dancers used before."
The device is locked when not in use due to safety concerns and the dancers take turns to keep the key.
Zhang Fengling, who lives in a community next to the park, said she's glad she can now open windows at home in the evening.
Gu Xinzhen, 92, who has been dancing in the park for over a decade, said the music from the new speaker was not as loud as before, which made dancing a more subdued affair, but she was willing to contribute to a better living environment.
Public dancing has long been controversial because of the noise it makes.
In the first half of this year, Shanghai's 12345 hotline received 51,938 noise complaints. Nearly 30 percent were related to construction work, but 2,538 cases involved public dancing.
Niu Guangcheng, a member of a noise-curbing volunteer team in Gumei subdistrict, said noise complaints regularly caused quarrels or fights between dancers and nearby residents.
New rules on public cultural services that took effect in Shanghai at the start of the year stipulate that mass fitness activities should abide by regulations, public order and good customs, and should not affect the work and life of others.
People have also found another way to make public dancing less disruptive. In Anting, a town in Shanghai's Jiading district, residents put on headphones and dance to the music pounding in their ears, instead of playing the music out loud.
"We hope the new device can facilitate harmony between elderly dancers and young residents and meet the demands of every resident," said Xu Chunjie, from the Minhang district community management office.
Five public dancing locations in Gumei have been equipped with noise-curbing devices, along with a town in the city's Qingpu district. In Suzhou, Jiangsu province, over 1,000 public dancing venues have applied similar technology.
"The technology, which has been useful in school playgrounds or beside traffic lanes to alleviate the noise pollution, will be introduced to more areas in the district," Li said.
Fan Xuehan contributed to this story.