Afghans deserve clear answer from US on Kabul airport deaths
By He Fei | Xinhua | Updated: 2021-09-01 08:31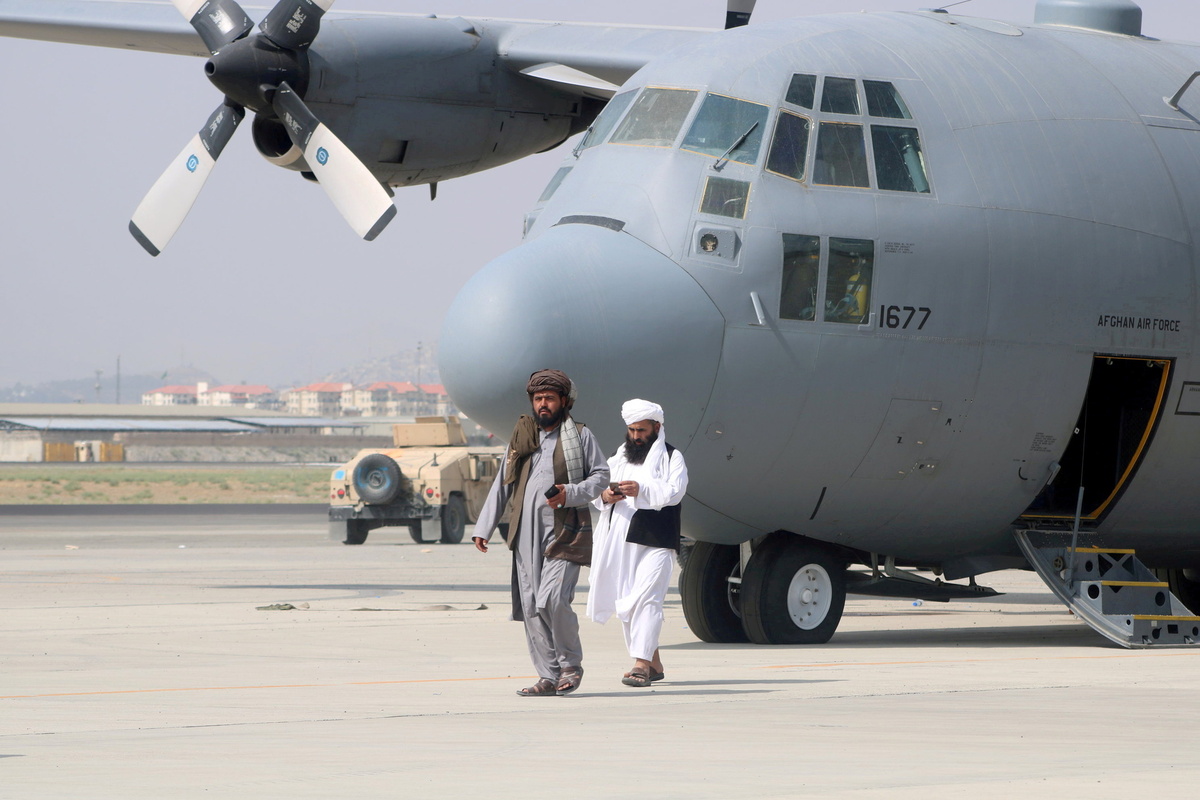 US troops have completed a chaotic and bloody withdrawal from Afghanistan, marking an end to America's longest war. But the pain and confusion that the Afghan people bear from the bloodshed and mayhem are far from over.
Reports on Thursday's deadly suicide blast at the Kabul airport, for which ISIS-K claimed responsibility, have taken an unexpected twist. A number of Afghan civilians were allegedly shot and killed by US troops amid the chaos and did not die from the bombing, reported the BBC and some other news outlets.
While Washington honored the 13 US soldiers killed in the attack, it has remained silent on the recent reports. However, the deaths of some 170 Afghan people warrant an immediate and thorough investigation to hold the wrongdoers accountable.
This isn't the only time since the Taliban took Kabul that the US military is accused of killing civilians. After the White House vowed to avenge the soldiers' deaths, a US drone strike targeting a suspected suicide bomber over the weekend reportedly killed 10 Afghan civilians, including children.
Twenty years after the US army set foot on Afghan soil in the name of rooting out terrorism and prevent the loss of innocent life, the Afghan people find, to their despair, that terrorist attacks have regained momentum. Peace and stability yearned for in their homeland seem more elusive with the harrowing tragedies at the airport.
America proclaims itself a "beacon of human rights." Yet over the past 20 years, it has invested too little on concrete projects towards Afghanistan's development.
According to the US Special Inspector General for Afghanistan Reconstruction, less than 21 billion US dollars, or only 2 percent of total US investment between 2001 and 2021 in Afghanistan, reached the Afghan people in the form of infrastructure and poverty-reducing services. In contrast, outlays for US troops made up the bulk, accounting for 86 percent of the total expenditure.
Harder to digest is Washington's selfishness and hypocrisy reflected in the huge gap between its high-moral tone and actual treatment of the Afghan people.
Washington sent troops to intervene in the Asian country and left behind untold atrocities, yet US President Joe Biden on Monday praised the military for the "execution of the dangerous retrograde" from the war-torn land.
The bodies of US soldiers, in caskets draped in the US national flag, were commemorated as brave "heroes," yet the deaths and suffering of Afghans at the Kabul airport have failed to yield a response.
It is unconscionable to practice double standards over the human right to life. The Afghan people and the global community deserve a clear answer.