US must learn to live with Taliban
CGTN | Updated: 2021-09-02 07:56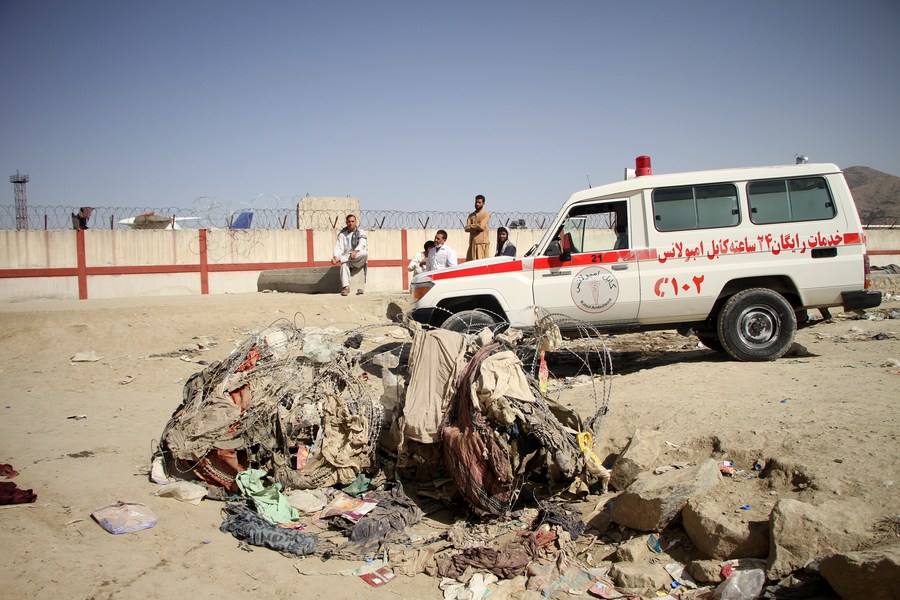 The war in Afghanistan is over. Taliban spokesperson Zabihullah Mujahid told international media on Tuesday, "We have been fighting for this day for 20 years."
But the end to American warfare doesn't mean the end to American meddling as the world knows it. Washington is not prepared to offer the new government recognition. Linda Thomas-Greenfield, the US ambassador to the UN, said in an interview with POLITICO in August that her country would "certainly not" recognize a Taliban-led government that doesn't live up to human rights standards.
It wouldn't be surprising if Washington responded by imposing crippling sanctions on Afghanistan, aiming to push for the international isolation of the Taliban. Perhaps in doing so, the US will still aim to enforce its own ideological and political vision on the country, particularly in the name of "democracy and human rights."
This will meet a dead end.
The Taliban and the population of Afghanistan at large did not fight occupation for two decades just to have the US still attempt to force their terms and conditions on them. The failure of the Afghan war by Washington is not just a question of military defeat by a measure of force. It is an ideological one against its evangelical, uncompromising and often zealous foreign policy, which has been rejected by the people of that country at large as illegitimate and unwelcome.
The US, instead, must come to terms with the Taliban, and, whether it likes them or not, must learn to live with the Taliban because of the destabilization it inflicted upon the country throughout the past decades.
From sponsoring anti-communist resistance, to its own invasion, the US made Afghanistan one of the world's most chaotic countries. On the back of such confusion and poverty, the country's former government is accused of wholesale corruption and embezzling millions of dollars, spurring the discontent, anger and desire for change and something new which drove its population.
Is it any wonder in the scale of such devastation and sheer misery that many people in this country have turned to Islamism and the Taliban as a means to alleviate themselves? When you have nothing, you have nothing to lose.
Against such a backdrop, US sanctions and economic coercion against the country will achieve nothing.
Afghanistan needs a chance to stabilize itself, a chance to grow, prosper, and pull itself together. Its morbid existence as a continual battlefield and ideological pet project has failed it in every respect, and in this case, Washington and its allies by extension are urged to accept it in terms of its own cultural and socio-economic conditions.
All diplomacy concerning Afghanistan must be orientated towards peace, reconciliation and safeguarding, not moralizing, threatening and isolating.
Prosperity disincentivizes violence, radicalization and unrest. China stands ready to develop a productive, prosperous and forward-thinking relationship with the country that will help it escape the trap of poverty and destruction that has beset it for so long, while nonetheless ensuring regional security and stability.
The question is asked: Will the US and its allies work with us in doing so? Will they drop their ideological crusade and instead focus on a better future for the people of this country, one that doesn't involve dropping more bombs or sanctions?
The Afghan people have spoken. It's time to respect this. It's time to grow up and end meddling in other countries' affairs in the name of "democracy" and "human rights." It's time to accept this country for what it is, and work with them in the best interests of everyone involved.