Japan seems set for series of swift PM changes
China Daily | Updated: 2021-09-06 07:14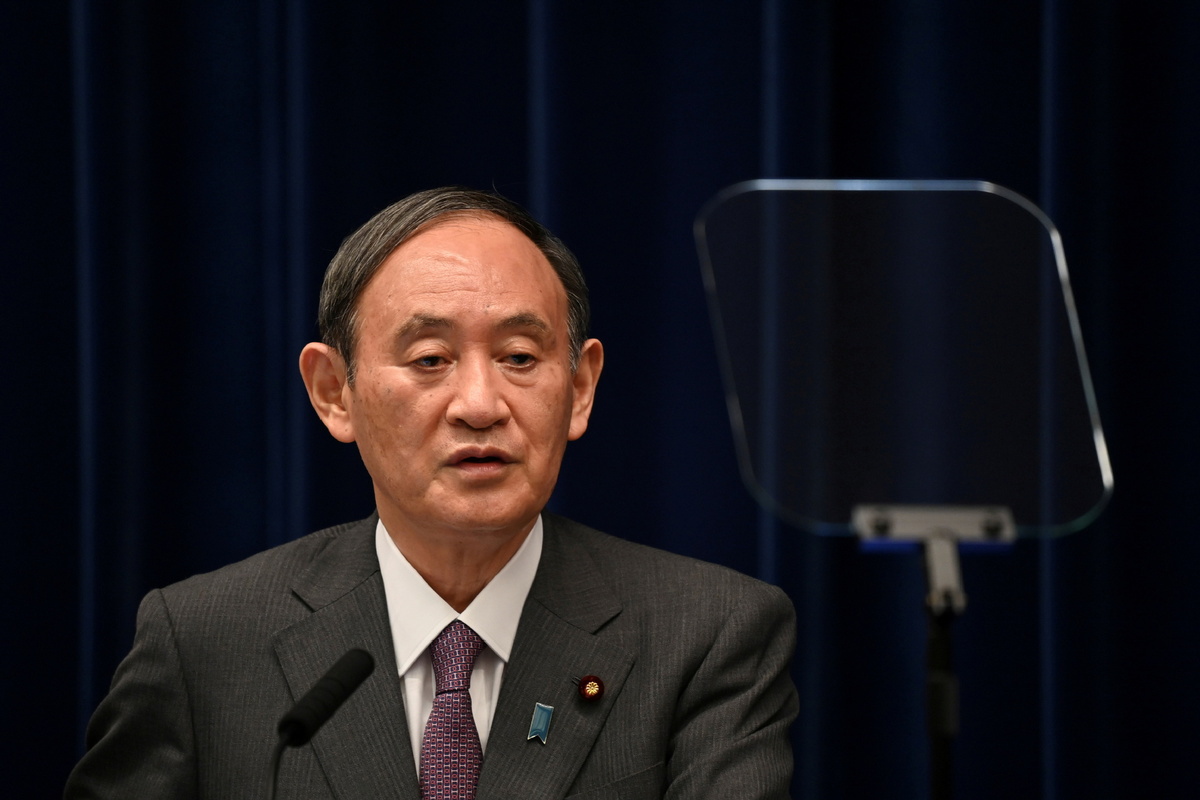 Japanese Prime Minister Yoshihide Suga said on Friday that he will not run for president of the Liberal Democratic Party in order to focus on the COVID-19 pandemic prevention and control. That means Suga will step down as Japan's prime minister when his term as LDP president ends at the end of the month.
As a matter of fact, his withdrawal is partly due to the LDP's loss of popular support. Since he took office, Suga has led the LDP to defeat in several by-elections for Diet members, and elections for local assembly and mayoral elections, such as in Tokyo and Yokohama.
The Suga administration has failed to control the pandemic and its response to the epidemic has disappointed the public. The vaccination rate in Japan has been the lowest among developed countries.
It is against that background that the approval rating of Suga's cabinet dropped from around 70 percent when he took office last year to less than 30 percent now, similar to the approval rating of Abe's cabinet when he resigned last year.
That has fueled discontent about Suga within the LDP. It is Suga's plummeting influence within the LDP that has ultimately forced him to drop his bid for the LDP presidency.
The ensuing LDP presidential election will be fierce, but the direction of the Japanese political situation after the election will be worth paying attention to.
Whoever wins will immediately face three thorny tasks: securing the LDP's victory in the lower-house elections, raising Japan's vaccination rate and keeping the economy growing.
Given the difficulty of tackling these challenges, after Suga steps down, Japan is likely to return to the era of short-lived cabinets as it experienced before 2012, when the average tenure of the country's 62 prime ministers was just two years.
-21ST CENTURY BUSINESS HERALD