Fair words just empty spoon to the hungry
By LI YANG | China Daily | Updated: 2021-09-07 07:38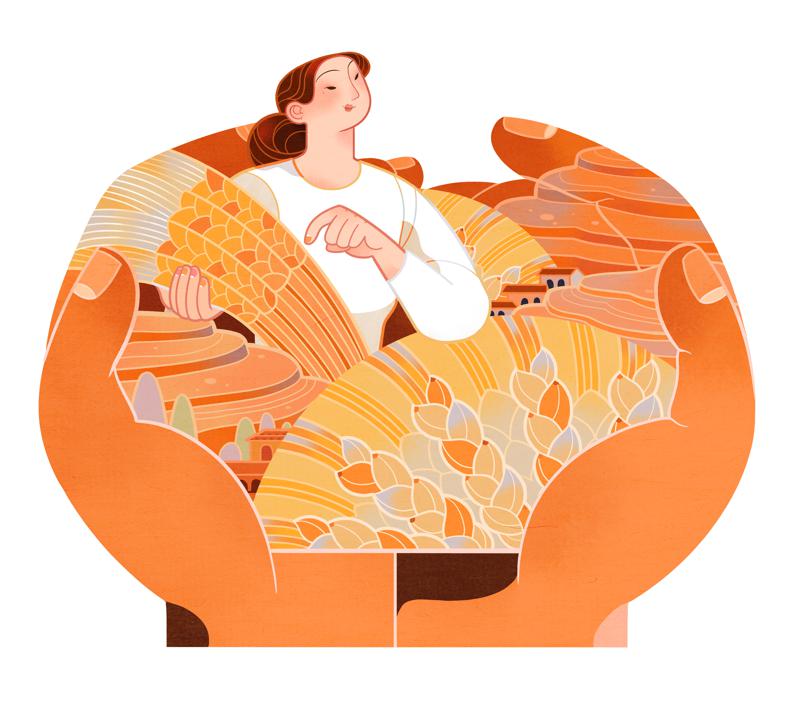 According to the Food and Agriculture Organization of the United Nations, about 811 million people in the world suffered from hunger in 2020, 161 million more than the previous year, and nearly 2.37 billion people could not access sufficient food, 320 million more than in 2019.
The organization warned that if no emergency measures are taken, the COVID-19 pandemic will have a lasting influence on global food security, and about 660 million people around the world are likely to face hunger by 2030, an irony since the UN 2030 Agenda for Sustainable Development targets "zero hunger" as a primary development goal for that year.
The pandemic has not only stalled progress in the fight against hunger, but also rolled back the gains of recent years, undermining the international community's shared commitment to "leaving no one behind".
In the Asia-Pacific, the extensive influence of the pandemic on the agricultural sector is evident as the food supply chains are suffering a heavy blow that endangers the food security of vulnerable groups.
Worse, climate change is increasing the incidence and severity of extreme weather events and climate-related disasters. Changes in rainfall, temperature and humidity, and outbreaks of pests and diseases are harming crop yields and production.
In response to these problems, not just words, but practical solutions and actions must be put forward at the UN Food System Summit to be held in New York this month.
Although China can feed itself, there are still weaknesses in the construction of its grain supply chain, and in its mechanisms for maintaining the stability of grain supplies and food prices.
The construction of agricultural infrastructure such as high-standard farmland in China lags behind the call of the times. The supporting capacity of the country's scientific and technological innovation for agriculture is not strong. The disaster resistance capacity of the country's agricultural production remains weak.
Meanwhile, China's grain processing industrial chains are comparatively short, and its ability to respond to any emergencies in the agricultural products supply chains is still underdeveloped, as it relies on only a few countries to import food.
The upgrading of the food consumption structure of the Chinese people will also add more pressure on the country to maintain its food security.