Shanghai guideline protects youngsters online
By ZHOU WENTING in Shanghai | CHINA DAILY | Updated: 2021-09-08 08:07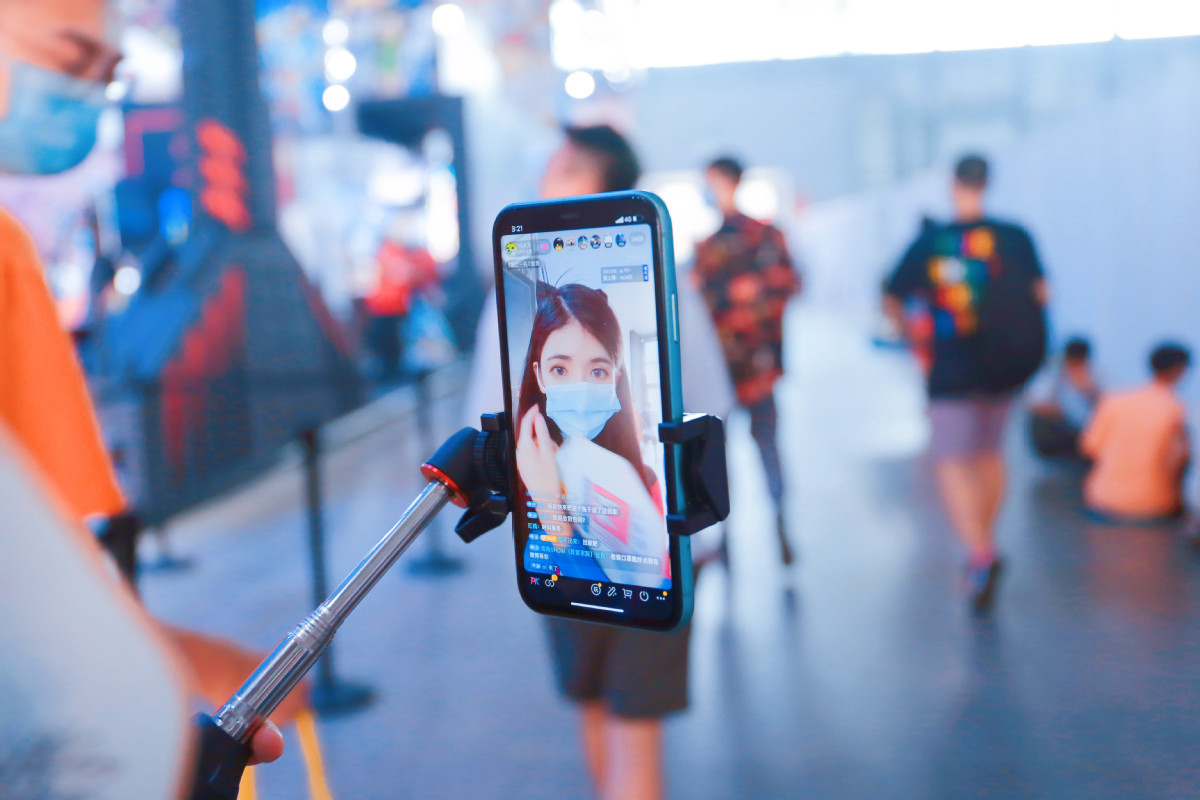 Minors are forbidden from tipping hosts of online social platforms and those under 16 cannot do live broadcasting, according to a guideline rolled out in Shanghai on Monday to protect young internet users.
The 20-point guideline released by the Shanghai office of the Cyberspace Administration of China will be introduced on 18 Shanghai-based online platforms popular among adolescents.
They include video platform Bilibili, social lifestyle platform Xiaohongshu and audio-sharing platform Ximalaya.
It is the first such city guideline to be introduced in the country and is the latest measure to strengthen the protection of youngsters in cyberspace and prevent internet addiction, the office said.
"Online platforms must prioritize social responsibilities when targeting young users," said Ye Qing, director of its network management division. "They must prevent minors from internet addiction through time management as well as limiting access and consumption."
While ensuring that content is safe for youngsters, platforms in the fields of audio and video productions, online literature, online socializing and livestreaming are also encouraged to enrich its educational content for minors, the office said.
It also released a handbook on Monday addressing seven prominent problems that threaten the physical and mental health of minors, covering live broadcasting, internet addiction, cyber infringement and cyber bullying.
The office said it will go into schools this month to popularize such knowledge, which also includes not being involved in unhealthy fan culture.
The newly revised Law on the Protection of Minors took effect on June 1, and new provisions were added for "internet protection".
"Teen mode", which sets restrictions on content, features and viewing time, was introduced by some online social media sites two years ago.
For example, minors who use the Douyin short-video platform can spend no more than 40 minutes viewing videos each day, and only after their guardians have entered a password.
In May, Douyin announced that personal information other than the portrait and nickname of users between 14 and 18 will be invisible to strangers.
A poll by the social survey center of China Youth Daily last year showed that more than 43 percent of parents said that teen mode guards minors against internet addiction, and more than 70 percent said the platforms needed to provide better content in teen mode.
A poll by the center in 2019 showed that more than 92 percent of parents agreed that teenagers were widely addicted to watching short videos.
Yang HongYang Hong contributed to this story.