Washington's China policy being hijacked
China Daily | Updated: 2021-09-09 07:28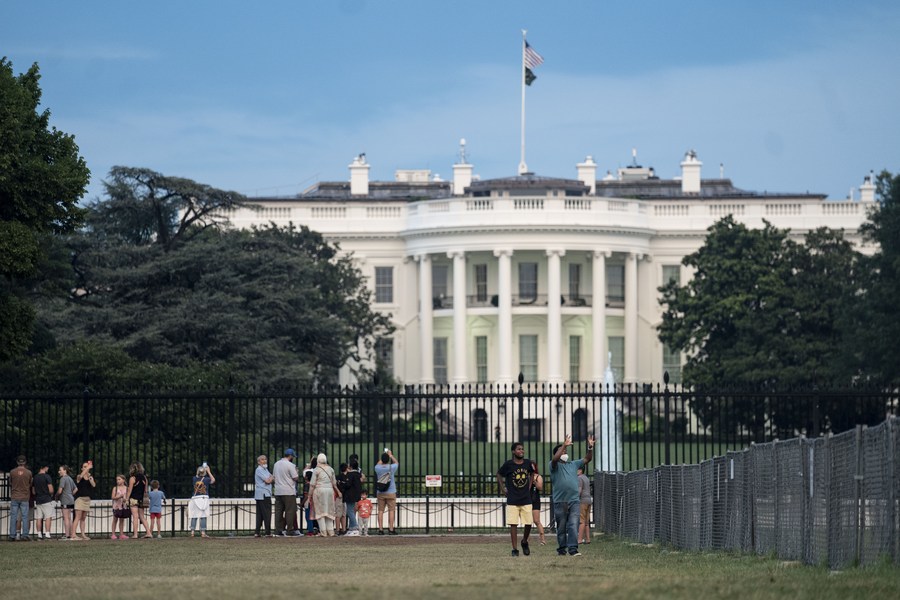 For the purpose of containing China, some US politicians are constantly searching for outdated tools in their Cold War toolbox, frequently smearing China with lies and stirring up trouble. Such a dangerous approach reflects Washington's grave misjudgment of the international situation and ignorance of the international trend. In so doing, it will only harm others and itself, and it will be abandoned by the times.
In order to frame China, some US politicians have created and spread lies to the point of absurdity. Michael McCaul, the ranking member of the US House Foreign Affairs Committee, released a so-called report not long ago, yet again hyping up the "Wuhan lab leak theory".
The report overstated the cost of renovating the central air conditioning at the Wuhan Institute of Virology a thousandfold to create the illusion of an "anomaly" at the institute.
An open letter published recently by Christopher Ford, former assistant secretary for international security and nonproliferation, stated that at the behest of the then secretary of state Mike Pompeo, the State Department bypassed experts and fabricated and spread the rumors that the virus was manufactured as a biological weapon by China.
These are just two examples indicating some US politician's attempts to politicize the scientific task of origin tracing. They frequently cite so-called intelligence reports and anonymous officials to make innuendo out of nothing.
It is also these US politicians who are deliberately trying to create contradictions and conflicts with China. To sow discord between China and other countries, they have not only called for increasing the government funds to counter the influence of China, but also mobilized the resources of the media, think tanks, enterprises and other parties to wage so-called whole-of-society war.
They are just trying to use their old "Cold War script" to direct today's China-US relations. These are absurd and dangerous moves for not only the two countries but also the rest of the world. The international community has expressed concern over these dangerous moves. Even the US' allies do not want to be bound into an "anti-China coalition".
At a time when global risks and challenges are on the rise, the need for Sino-US cooperation is increasing rather than decreasing.
The US' China policy should not be held hostage by these politicians. It should not be based on false suppositions or lies. Indeed, China and the US differ in ideology, social system, history and culture. No one can change the other. The right approach is to find a way for the two major countries to coexist peacefully on the basis of mutual respect.
PEOPLE'S DAILY