China's August CPI up 0.8%, PPI up 9.5%
By Zhou Lanxu | chinadaily.com.cn | Updated: 2021-09-09 09:31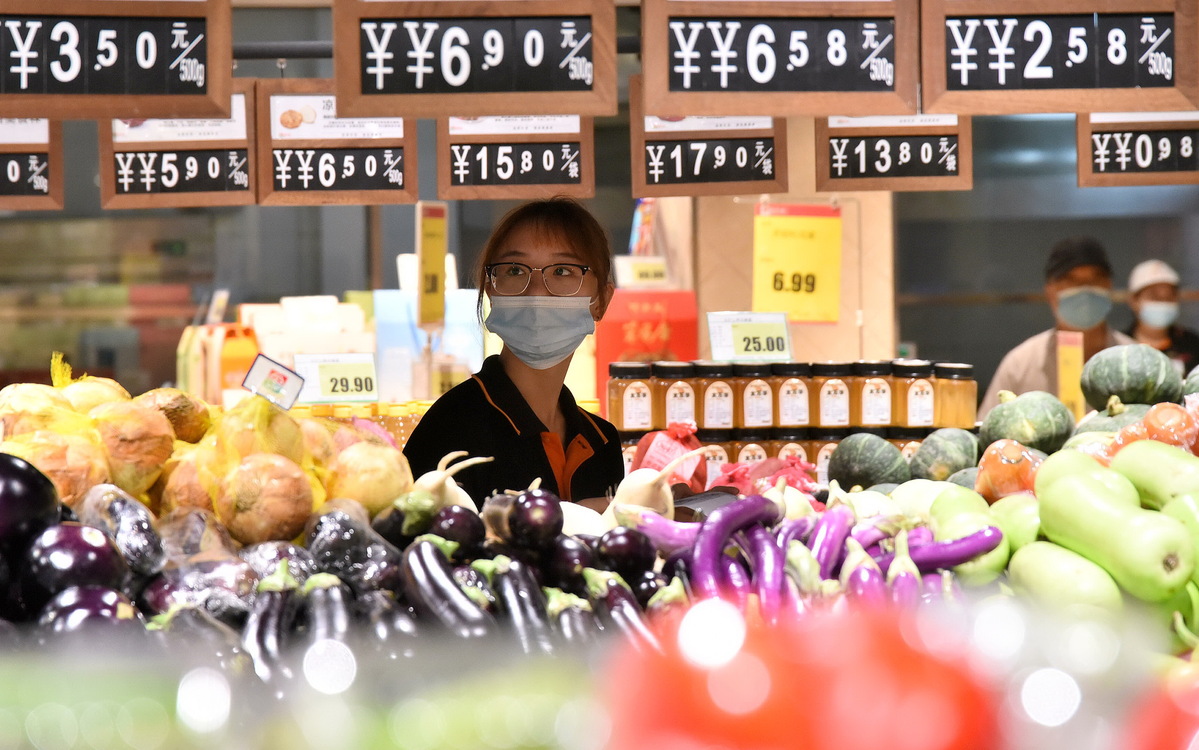 China's consumer price index, a main gauge of inflation, grew by 0.8 percent year-on-year last month, down from 1 percent in July, the National Bureau of Statistics said on Thursday.
The CPI reading went down as food prices dropped at a steeper slope thanks to slumping pork prices. The price rise in industrial consumer goods and services also slowed amid softening international oil prices and domestic COVID-19 cases that dampened the demand for travel and transportation, the NBS said.
On a month-on-month basis, the CPI grew by 0.1 percent, down from 0.3 percent in July.
The growth in core CPI, which excludes volatile food and energy prices and is deemed as a better gauge of the supply-demand relationship in the economy, came in at 1.2 percent in August, down from 1.3 percent in the previous month.
Dong Lijuan, a senior NBS statistician, said the situation for consumer prices remained stable in August with supply secured, but the rise in industrial goods prices has accelerated, led by sectors such as coal, chemicals and steel.
China's producer price index, which gauges factory-gate prices, rose by 9.5 percent year-on-year last month, up from 9 percent in July and marking the highest level since August 2008, when the PPI growth hit a record high of 10.1 percent.
The PPI rose by 0.7 percent on a monthly basis in August, up from 0.5 percent in July.