A burden of lies
chinadaily.com.cn | Updated: 2021-09-09 14:49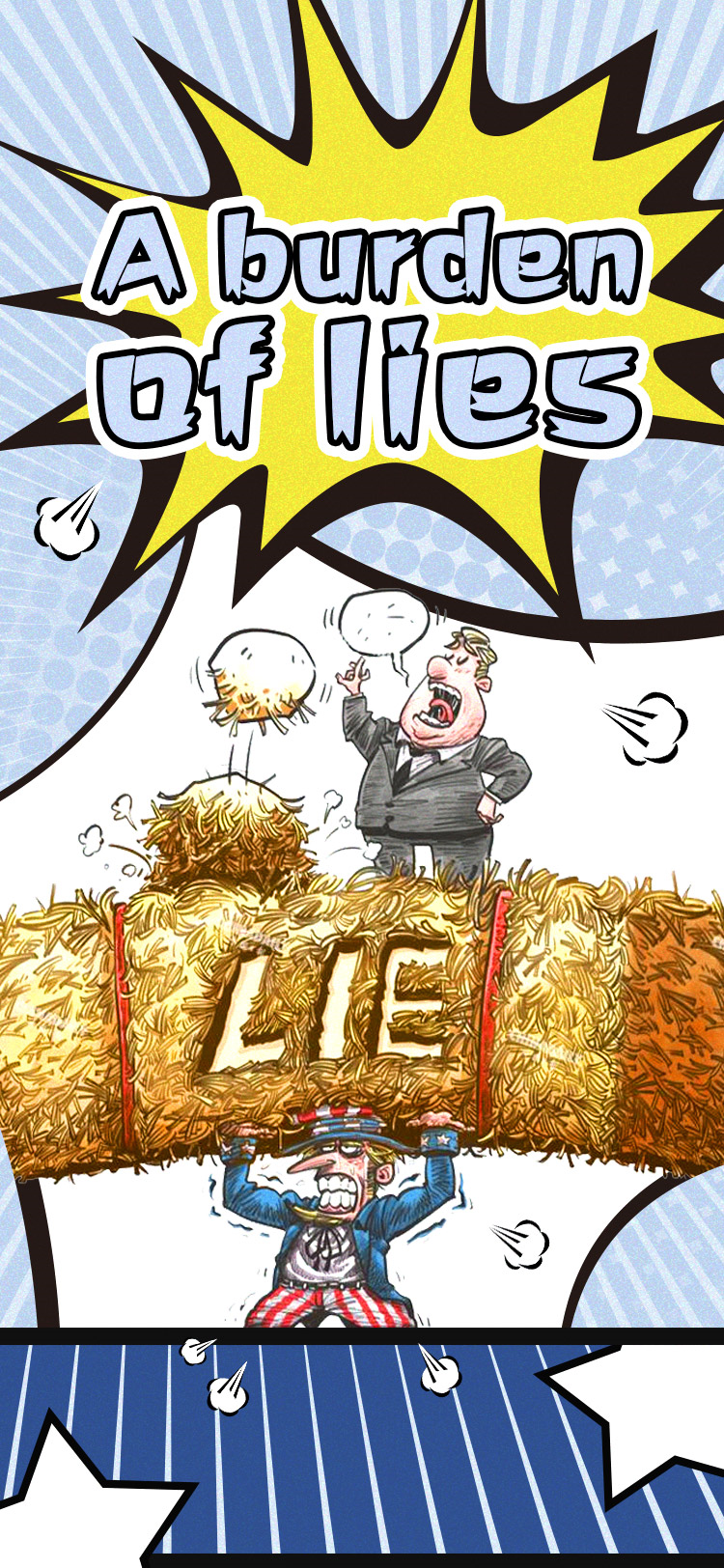 US officials, including Secretary of State Mike Pompeo and Assistant Secretary of State Christopher Ford, have been vowing to establish "rules-based international order" in recent days while they keep slandering China.
Michael McCaul, the ranking member of the US House Foreign Affairs Committee, released a so-called report not long ago, yet again hyping up the "Wuhan lab leak theory".
In order to frame China, some US politicians have created and spread lies to politicize the scientific task of origin tracing. They frequently cite so-called intelligence reports and anonymous officials to make innuendo out of nothing.