Experts warn equity investors against rising metaverse hype
By FAN FEIFEI | China Daily | Updated: 2021-09-10 09:25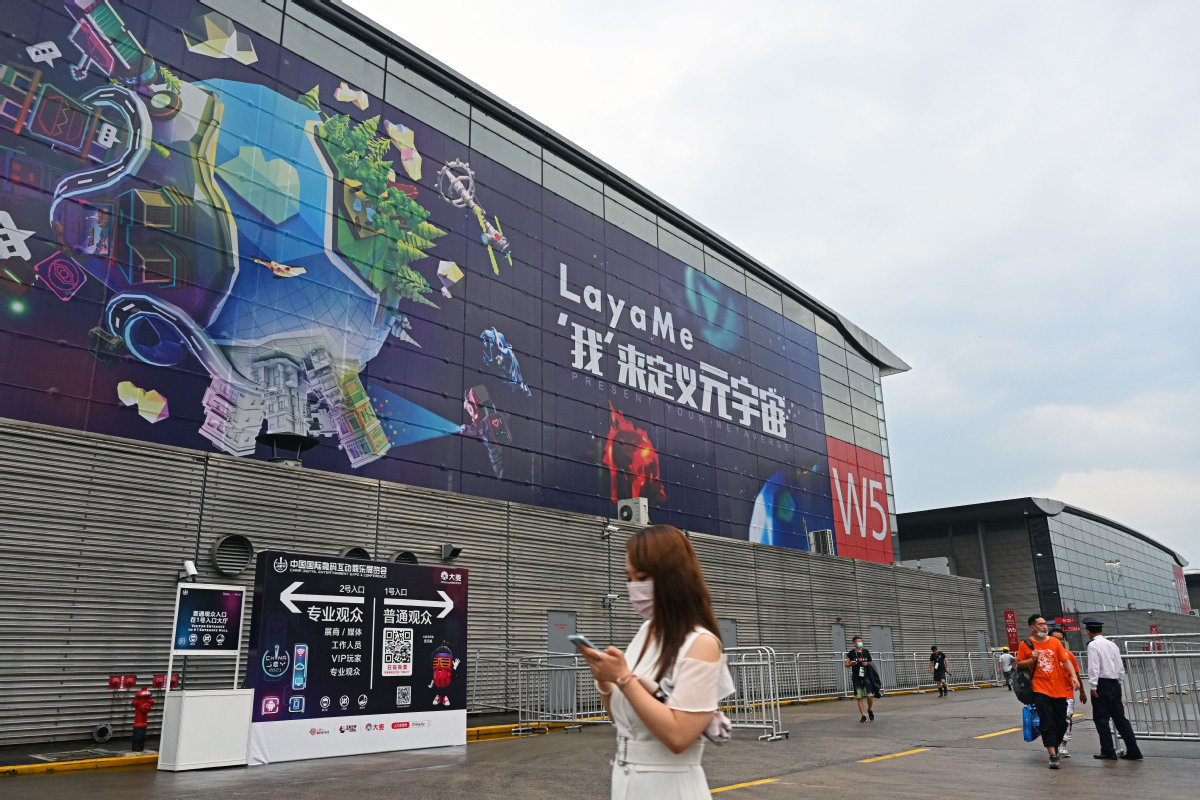 Metaverse has become a new buzzword among venture capital firms and tech giants, but industry observers warned the concept is vague, even illusory, and certainly nascent-and related technologies, application scenarios and business modes are far from mature.
The term metaverse was coined by US science fiction writer Neal Stephenson in his 1992 novel Snow Crash, which was set in a near future in which the virtual world and the physical world are inextricably interconnected. It covers a wide variety of fields like virtual reality, augmented reality, online games, cloud computing and ultrahigh definition video.
A batch of Chinese companies are jumping on the metaverse bandwagon, and beefing up efforts in VR and AR segments, combining metaverse elements into the research and development of game products. However, experts expressed concern that the concept might be overhyped and suggested people should not invest blindly.
Investing is not a virtual game and investors buying Chinese stocks irrationally hoping to profit from metaverse will likely be extremely disappointed, Securities Times warned in a commentary on Thursday.
The commentary came one day after the Shenzhen Stock Exchange sent a letter to Zhejiang Jinke Tomcat Cultural Industry Co Ltd, urging the internet-based company to verify its claim that it has the customer base to develop metaverse-related products.
The bourse also asked if the company, whose share price surged roughly 20 percent on Wednesday, played a part in boosting its own stock by hyping up the hot concept.
Online gaming provider Shenzhen Zqgame Network Co Ltd, whose shares surged 44 percent within two days after it set out plans to create a VR-game based on the metaverse concept, said in an exchange filing on Wednesday that it is still in initial stages to explore the business, and cautioned investors about risks.
Shares of metaverse-related companies slumped on Thursday, with Goertek dropping 9 percent, and AVIT Ltd tumbling 17 percent.
"The so-called metaverse refers to creating an immersive virtual space in which users enjoy interactive experiences such as cultural, social and entertainment activities," said Chang Qing, chief strategist of Beijing Compass Technology Development Co Ltd, a provider of professional financial data analysis and securities investment advisory services.
Metaverse is just a publicity stunt, as its application scenarios and profit model are not clear, Chang said, suggesting investors should make rational decisions, and remain cautious about potential risks of blind speculation.
Zhang Xuefeng, an independent commentator, said metaverse is decentralized and similar to a virtual world, which is composed of code. "The metaverse is just a concept in the stock market, and the regulators concerned should prevent excessive bubbles in the market."
Gaming is one of the most popular application scenarios boosted by the metaverse concept. The regulators on Wednesday summoned leading online game enterprises and platforms, including Tencent Holdings Ltd and NetEase Inc, for talks.
The regulators include the Publicity Department of the Communist Party of China Central Committee, the National Press and Publication Administration, the Office of the Central Cyberspace Affairs Commission, and the Ministry of Culture and Tourism.
The gaming companies were required to fully and faithfully impose the time limit on underage gamers and banned from providing online game account trading services to minors. The authorities also ordered the enterprises and platforms to tighten examination of the contents of their games.