COVID-19 jab technology to be used in cancer fight
By ANGUS McNEICE in London | China Daily Global | Updated: 2021-09-10 09:30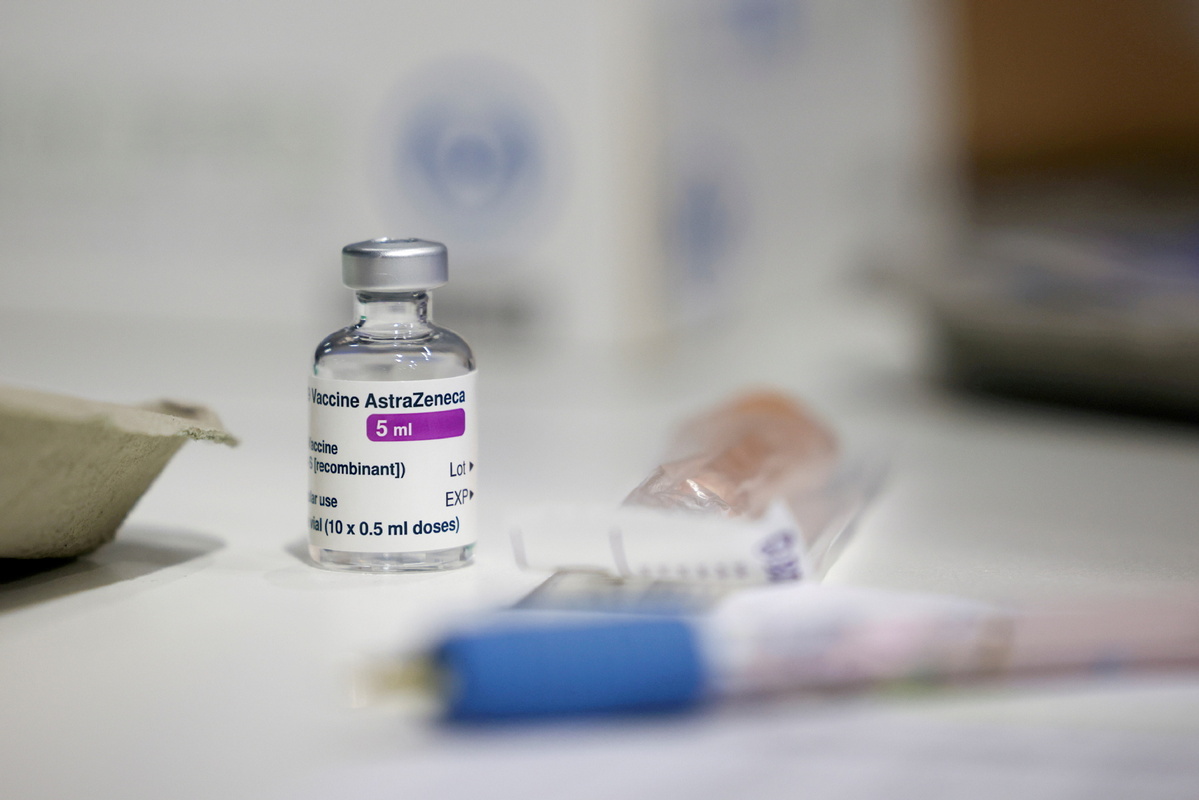 Cancer jabs that use COVID-19 vaccine technology are about to enter human trials in Europe.
Researchers at the University of Oxford will commence the clinical trials among cancer patients of the vaccine that uses the same viral vector found in the COVID-19 vaccine produced by AstraZeneca.
And German company BioNTech, which developed an mRNA COVID-19 shot with Pfizer, is currently testing the efficacy of mRNA cancer vaccines in humans.
mRNA vaccines are a new type of inoculation that was first used on a mass scale during the pandemic.
Ozlem Tureci, who is chief medical officer at BioNTech, said COVID-19 therapies have demonstrated the power of mRNA technology, with shots from Pfizer and Moderna posting some of the most impressive efficacy data in clinical and real-world settings.
"We were able to demonstrate the potential of mRNA vaccines in addressing COVID-19," Tureci said in a statement. "We must not forget that cancer is also a global health threat, even worse than the current pandemic."
A team of researchers led by BioNTech published a study in the journal Science Translational Medicine on Wednesday, which reported promising results for an mRNA cancer therapy in mice.
mRNA vaccines use genetic code to instruct the body to launch a specific immune response. In the study, researchers injected a cocktail of four mRNAs into colon and melanoma tumors in 20 mice, resulting in a complete regression of the tumors in 17 of the test animals.
BioNtech has several other mRNA cancer therapies in its clinical trials pipeline, one of which is now being tested in a human trial of 231 people with advanced melanoma, breast cancer, and other solid tumors.
In a separate study, researchers at the University of Oxford have shown that the technology used to make the COVID-19 vaccine produced by AstraZeneca has the potential to treat cancer.
The AstraZeneca vaccine works by delivering a harmless virus, called a viral vector, into the body's cells. The vector contains genetic information that instructs cells to produce the spike protein that is found on the surface of the novel coronavirus, familiarizing the immune system with the pathogen.
The Oxford team has now developed a two-dose therapeutic cancer vaccine that uses two viral vectors, one of which is the same as the vector in the AstraZeneca jab.
Instead of targeting a viral spike protein, the cancer vaccine was designed to target two types of proteins that are present on the surface of many types of cancer cells. The scientists found that the vaccine made the immune system in mice produce raised levels of special tumor-infiltrating T cells.
"This new vaccine platform has the potential to revolutionize cancer treatment," said Adrian Hill, director of the Jenner Institute at Oxford.
Later this year the Oxford team will launch a clinical trial that will test the cancer vaccine in 80 patients who have lung cancer.