Guangdong zones key to regional development
By LI WENFANG in Guangzhou | CHINA DAILY | Updated: 2021-09-11 07:53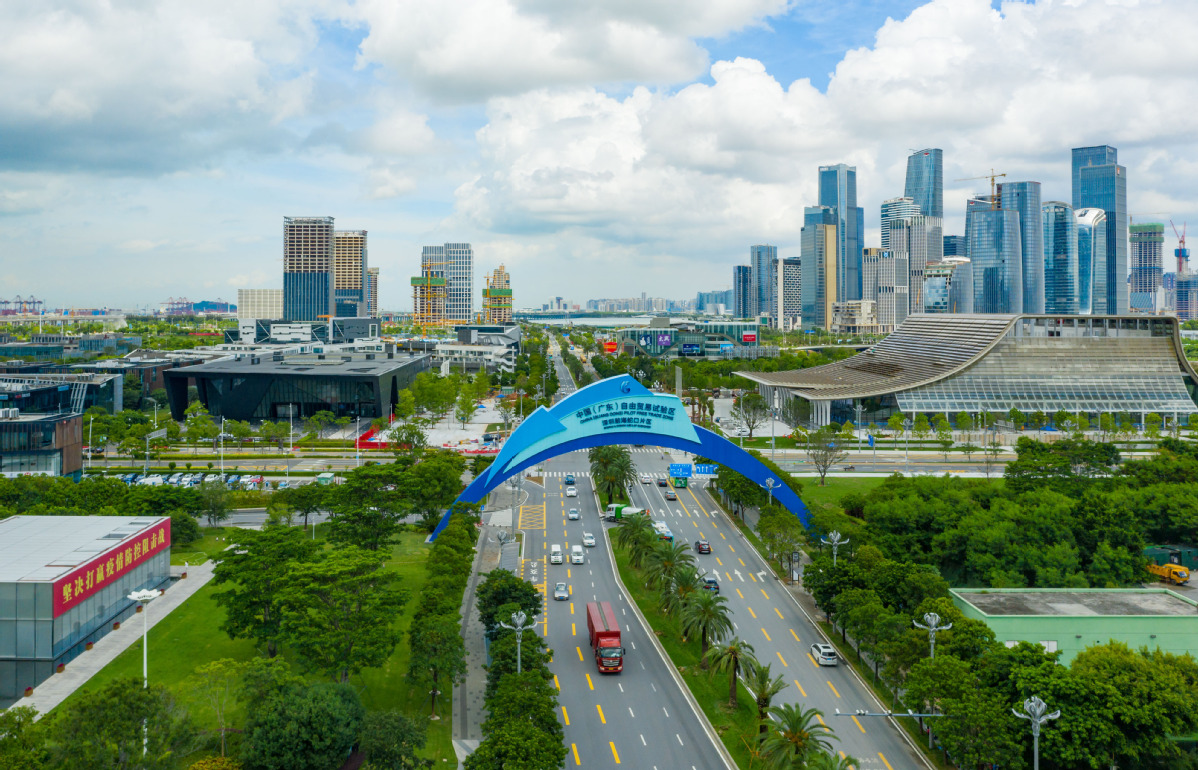 Guangdong provincial authorities will work to position major industrial and innovative projects in Hengqin and Qianhai to lift the competitiveness of the two cooperation zones involving the two areas in the province along with the special administrative regions of Hong Kong and Macao.
Two plans were released by the Communist Party of China Central Committee and the State Council earlier this week to further develop the Qianhai Shenzhen-Hong Kong Modern Service Industry Cooperation Zone and build the new Guangdong-Macao In-Depth Cooperation Zone in Hengqin.
Guangdong is planning to introduce research, development and design centers of large enterprises in sectors such as integrated circuits, new energy vehicles and biopharmaceuticals into Hengqin in Zhuhai, said Guangdong Governor Ma Xingrui at a news conference in Guangzhou on Friday.
Guangdong will support Shenzhen's Qianhai to deepen opening-up and cooperation with Hong Kong in modern service sectors, using Qianhai's port, airport and bonded zone with an aim to double commodity foreign trade of Qianhai in five years.
Efforts are being made by research institutions such as the Chinese Academy of Sciences and universities to introduce major innovation platforms into Hengqin to draw more scientific and technological institutions, professionals and enterprises.
Study is going on for establishing a provincial aeronautic industrial fund in Hengqin, Ma said.
The Zhuhai government is participating in a number of industrial funds in the city, including the 12 billion yuan ($1.86 billion) Guangdong-Hong Kong-Macao Greater Bay Area semiconductor industrial investment fund, said Huang Zhihao, mayor of Zhuhai.
Guangdong and Macao will jointly establish a development investment company and a product innovation investment fund to promote industrial diversification, said Zheng Renhao, director of the provincial development and reform commission.
Integrated development of the Qianhai area and the Hong Kong-Shenzhen Innovation and Technology Park in the Lok Ma Chau Loop will be promoted, with reform of the mechanism in scientific and technological development to be deepened, Ma said.
In the field of people's well-being, he said, greater convenience will be extended to people from Hong Kong and Macao in the two cooperation zones in schooling, living, employment and starting businesses.
Thirteen employment and entrepreneurship bases for young people have been jointly set up in Guangdong with the two SARs, with nearly 600 startup teams from Hong Kong and Macao operating, employing 4,000 people.
The development of the Macao New Neighborhood project has been launched and is expected to be completed in 2023, providing 4,000 housing units in Hengqin to Macao residents.
Guangdong provincial authorities place great emphasis on implementation of plans for the two cooperation zones and have established two respective leading teams headed by Li Xi, Party secretary of Guangdong, Ma said.
Guangdong is wasting no time in formulating the regulation on the cooperation zone concerning Hengqin and amending the regulation on the cooperation zone involving Qianhai, said Lin Keqing, executive vice-governor of the province, adding that related policies will be issued as soon as possible.