Qingdao Jiaodong airport set to be new gateway to China
By Xie Chuanjiao | chinadaily.com.cn | Updated: 2021-09-13 11:06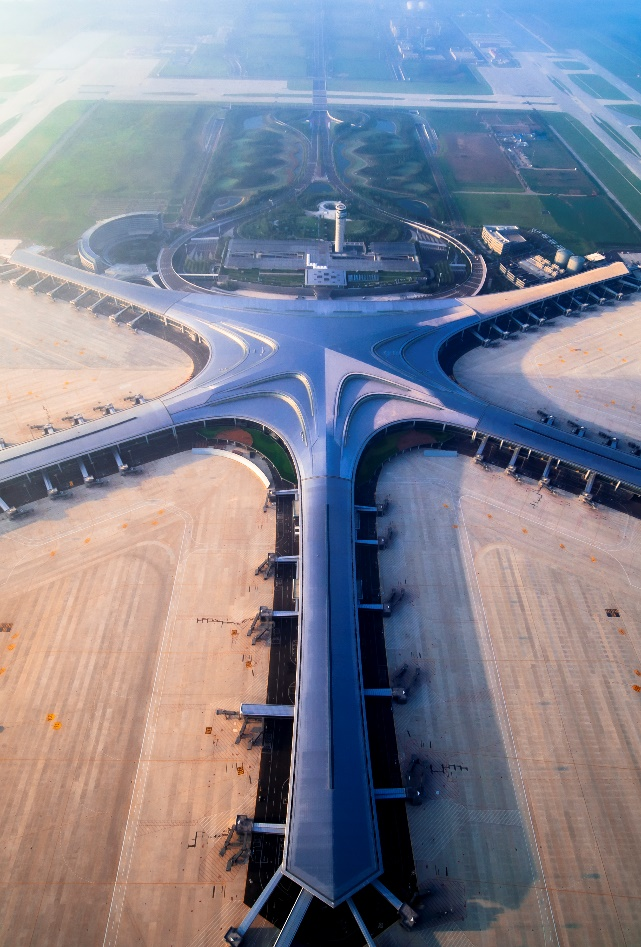 Qingdao Jiaodong International Airport, starting operation on Aug 12, is expected to become a new gateway to China and break new ground in the city for the civil aviation industry for.
The 4F-level international airport, the highest class of airport capable of handling a variety of large aircraft, is the first of its kind in Shandong province, replacing Qingdao Liuting Airport, which closed on Aug 11 after 39 years of service, as the city's air portal.
"We will take the opportunity of this transition to sharpen our edge in the air transportation business, to help make Qingdao a comprehensive international transportation hub and a gateway for China's higher-level opening-up," said Jiang Junjian, chairman of Qingdao International Airport Group.
The new airport will strengthen the role of Qingdao as a gateway to Japan and South Korea. According to the QIAG, the Jiaodong airport will open four new routes linking South Korea and five new routes linking Japan in the coming five years, and add more flights to existing destinations in the two countries such as Seoul, Busan, Jeju, Tokyo, Osaka and Sapporo. It is expected to annually handle nearly 3 million passengers to and from South Korea, and 1.7 million to and from Japan.
To establish the airport as an international transfer hub, it has planned five transfer routes: from Southeast Asia to Japan and South Korea; from Southeast Asia to Europe and the United States; from central and western China to Japan and South Korea; from central and western China to Europe, the US and Australia; from Northeast China to East and South China and Japan and South Korea.
The transfer service will become an advantage and new driving engine for Qingdao's civil aviation industry.
By 2025, the airport will have an annual handling capacity of 35 million passengers, 500,000 metric tons of cargo and 300,000 flights, according to its operation plan.
Smooth transition
The new airport has had safe and orderly operations in the first month after a smooth transition from the old facility, according to executives of the QIAG.
On the first day of the transition, the Jiaodong airport handled 110 flights, and the number stands at about 400 currently.
The local civil aviation administration said it was the largest one-time transition in the history of China's civil aviation, and the success was the result of thorough planning and meticulous preparation that started last year, when a cross-departmental team was set up to coordinate the management of the new and old airports.
Hundreds of drills and practice runs, which helped identify and resolve more than 2,000 problems, were organized since March 15 to ensure a trouble-free transition,
The new airport introduced an air operations center and optimized multiple service procedures including passenger and baggage check-in, security checks, customs clearance and logistics.
The airport's management team has made plans to respond to emergencies and potential risks in the initial period after the transition, and better serve passengers by coordinating related parties including logistics providers, information release and airline companies.