Party race in Japan thins out, reports say
By WANG XU in Tokyo | China Daily | Updated: 2021-09-15 11:15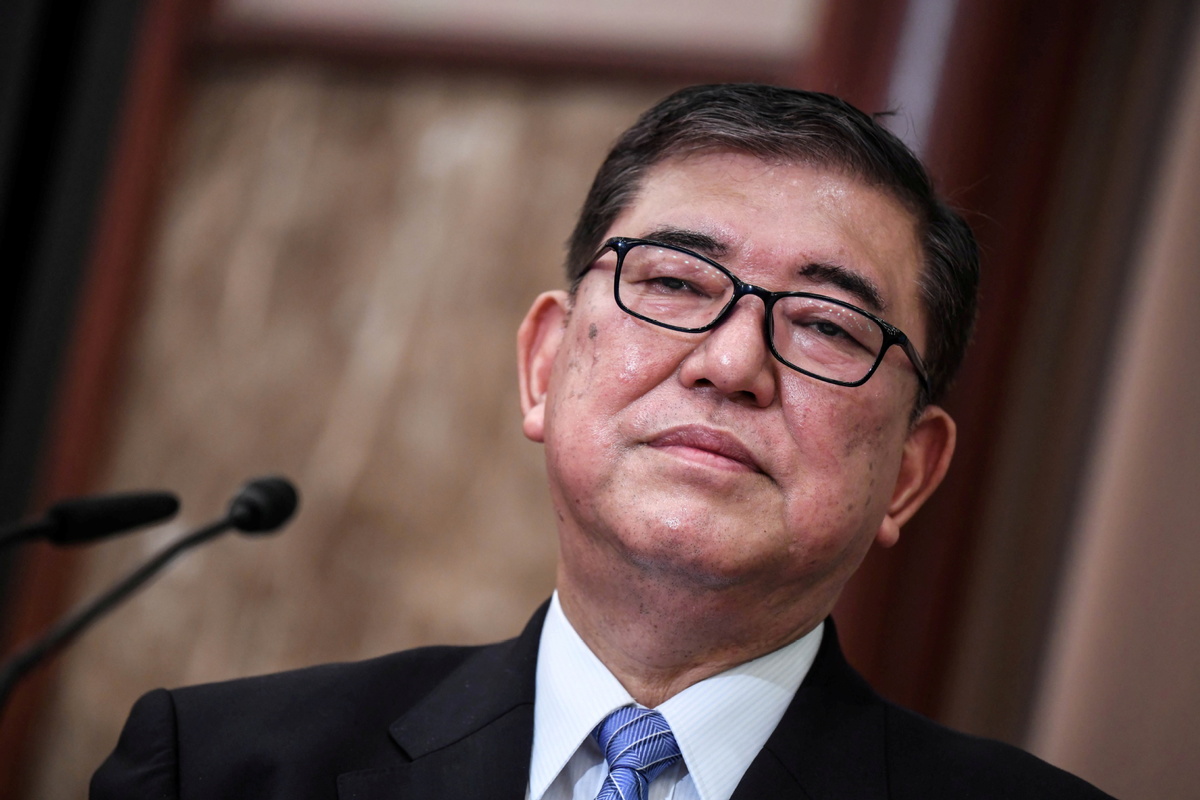 Shigeru Ishiba, the former secretary-general of Japan's ruling Liberal Democratic Party, will not run in the party's upcoming leadership race, reported local media on Tuesday.
He had been considered a leading candidate to replace outgoing Prime Minister Yoshihide Suga.
Ishiba is leaning toward backing Taro Kono, the minister in charge of Japan's vaccination drive, instead.
The reports came a day after Kono visited Ishiba's office to ask for his support. According to public broadcaster NHK, Ishiba is set to announce the decision at a meeting on Wednesday.
Ishiba, who has made four attempts at becoming LDP's leader, has quit because "some allies saw his chances of winning as slim and urged him to sit it out", reported Kyodo News.
The race to replace Suga opened unexpectedly and went through many twists and turns in the past two weeks after the prime minister chose to end his bid for reelection amid mounting criticism over his handling of the COVID-19 crisis.
As a divisive figure who had won popularity among the LDP's grassroot members, Ishiba was the number 2 favorite to succeed Suga in several opinion polls.
However, the LDP presidential election now appears to be a three-way contest among Kono, former foreign minister Fumio Kishida and former communications minister Sanae Takaichi. The election will be held on Sept 29.
Ishiba's decision will likely tip in Kono's favor, as he is already topping polls as the public's favorite for the country's next prime minister.
With Ishiba's support, the LDP is also likely to collect more votes as it seeks to install a popular leader ahead of a general election that will take place no later than Nov 28.
Kono regularly leads voter polls on who should succeed Suga, with one by Kyodo showing that he was chosen by 31.9 percent of respondents, while 26.6 percent chose Ishiba and 18.8 percent went for Kishida.
While serving as minister in both the foreign and defense ministries, Kono has built a reputation as an able and savvy communicator through frequent, and unusually blunt, news conferences as well as having a strong social media presence, both unusual in Japan's staid and scripted political world.
Campaigning for the LDP presidential election begins on Friday, with LDP lawmakers in both houses of parliament and rank-and-file members holding a total of 766 votes.
Given the LDP's majority in Japan's parliament, its new leader will also serve as Japan's next prime minister.
Agencies contributed to this story.