Moderna sees progress in its hybrid booster shots
By BELINDA ROBINSON in New York | China Daily | Updated: 2021-09-16 09:39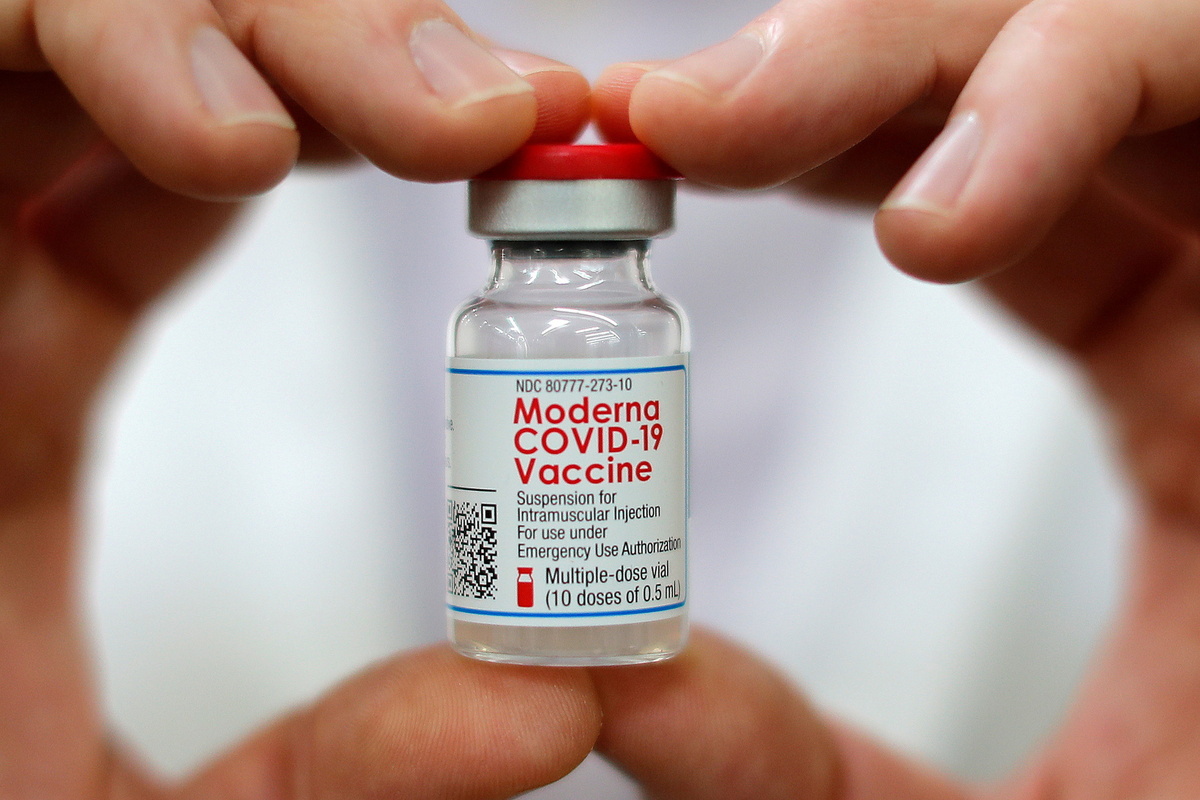 Vaccine maker Moderna is developing a hybrid COVID-19 and flu vaccine that it said would provide protection against both respiratory viruses as hospitals deal with the Delta variant and the upcoming flu season this coming winter.
The biopharmaceutical company said the vaccine would be a booster shot for its existing COVID-19 vaccine, combined with its experimental flu shot. However, it has not yet received approval or authorization for its flu shot, and only began phase one and two studies in July.
The Delta variant has quickly become the dominant strain in the United States and many other countries.
States that have seen a huge surge in cases due to the variant include Louisiana, Florida, Mississippi, Arkansas, Idaho, Oregon and Washington.
Children have been hit particularly hard and account for 30 percent of all cases in the US.
Delta's virulence is of concern as the flu season approaches this coming fall and winter.
Up to 45 million people in the US are infected with the flu annually, causing between 140,000 and 810,000 hospitalizations and between 12,000 and 61,000 deaths in adults aged 65 and older, according to the Centers for Disease Control and Prevention.
Under assessment
William Schaffner, professor of preventive medicine and infectious diseases at Vanderbilt University Medical Center in Tennessee, said public health experts are still assessing whether COVID-19 will become seasonal and require annual vaccinations like the flu.
"It could be with us over the long term, and that could mean, periodically, we would have to get an annual flu vaccination and maybe something similar to cope with COVID to keep our immunity up and perhaps update the vaccine if new variants appear and start to be circulating in a substantial way in the United States," said Schaffner in an interview with China Daily.
Moderna is not the only company trying to create a combined flu and COVID-19 vaccine to help healthcare providers. Novavax, a vaccine maker based in Maryland, has begun an early stage study of its own offering.
Trials of Novavax's COVID-19 and flu vaccine were scheduled to take place in Australia this month.