Book alleges rivalries delayed EU virus response
By JULIAN SHEA | China Daily Global | Updated: 2021-09-16 09:53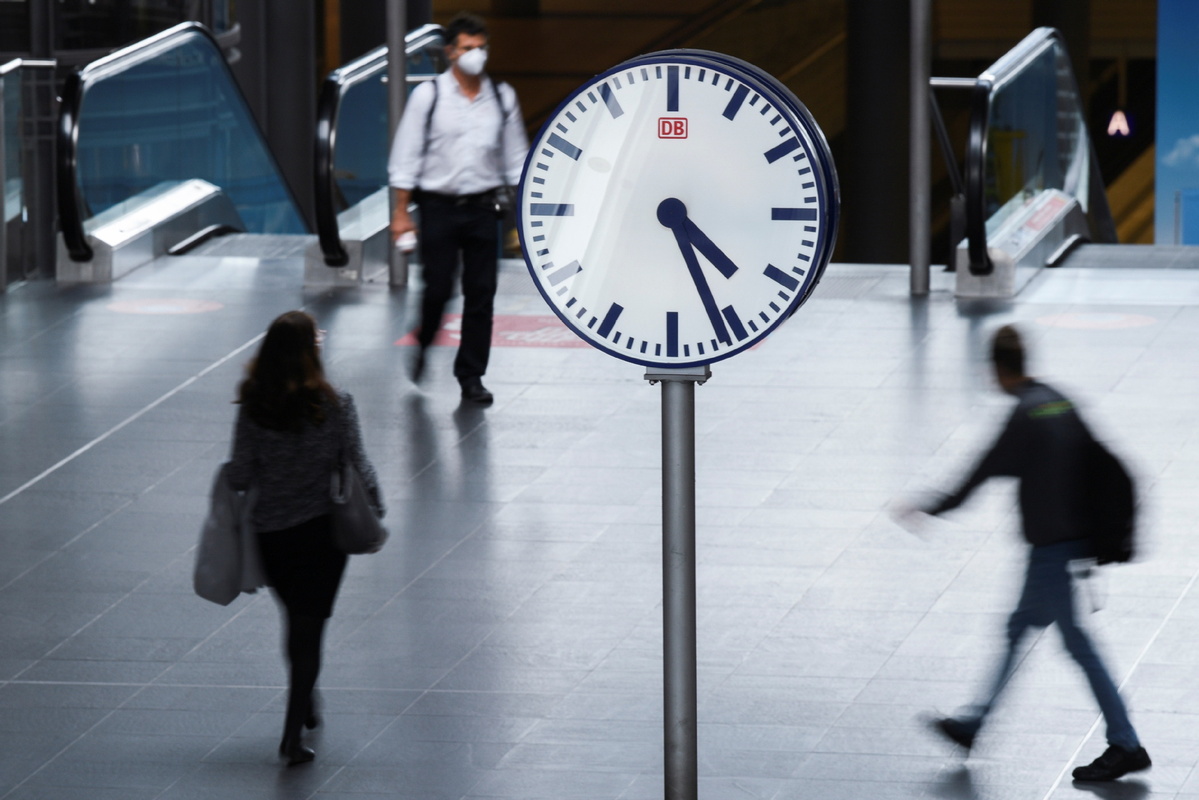 A new book by the creators of the Pfizer-BioNTech COVID-19 vaccine has alleged European authorities dragged their heels in ordering supplies, months after the United Kingdom and United States governments ordered theirs, because the joint venture between Germany's BioNTech and US company Pfizer was seen as insufficiently European.
The book, entitled The Vaccine, by journalist Joe Miller and BioNTech founders Ugur Sahin and Ozlem Turec, claims lobbyists called Pfizer "the epitome of cold capitalism" and reportedly said: "If we give one euro to (Germany's) CureVac, or (France's) Sanofi, or a European company, it is one euro for Europe. If we give it to BioNTech, 50 cents will always end up in the US."
In March 2020, German newspaper Die Welt reported that then-US president Donald Trump had offered CureVac "large sums of money" for exclusive access to its then as - yet still unmade vaccine.
The claim was denied by both the White House and the company, but had enough of an impact on European Commission President Ursula von der Leyen for her to have talks with Ambroise Fayolle, vice-president for innovation at the European Investment Bank, and for up to $94.5 million worth of loans to be made available for the company to test and manufacture vaccines in Europe.
"Their home is here," von der Leyen said in a press release. "But their vaccines will benefit everyone, in Europe and beyond."
In September last year, the German government gave BioNTech a grant of 375 million euros ($443 million) but only after, the authors claim, the company had already "spent a couple of hundred million euros of its own money on raw materials and manufacturing, establishing Europe's first dedicated COVID-19 vaccine production site without so much as a pre-order from the (European Union) itself".
The EU's goal of a centralized pandemic response and vaccination program to avoid so-called vaccine nationalism caused much frustration among countries that wanted to react as soon as they could, independently.
There have also been allegations that the initial response was hampered by national interests.
France's President Emmanuel Macron reportedly tried to prevent the EU buying too much from Pfizer-BioNTech in the hope French suppliers might be able to play a big role.
"The French insisted for the number of (BioNTech/Pfizer) doses to not be too large compared to (the number of Sanofidoses) although this vaccine was far from ready," said German politician Karl Lauterbach.
This suggestion, however, has been branded "unacceptable and false "by France's minister for European affairs, Clement Beaune.
In May 2021, the EU and Pfizer-BioNTech signed a deal for up to 1.8 billion doses of the COVID-19 vaccine, the EU's biggest mass purchase so far, and according to official figures, the vaccine program in the EU and European Economic Area has been effective.
In the week ending Sept 5, many countries reported high levels of take-up of the first dose among the population aged 18 and older. Portugal has the highest level, with 96.2 percent, France has 92.8 percent and Ireland 91.8 percent. However, Romania (33.4 percent) and Bulgaria (22.5 percent) show there is still much work to do.