Pandemic blamed for poverty's rise in US
By MINLU ZHANG in New York | China Daily Global | Updated: 2021-09-16 10:41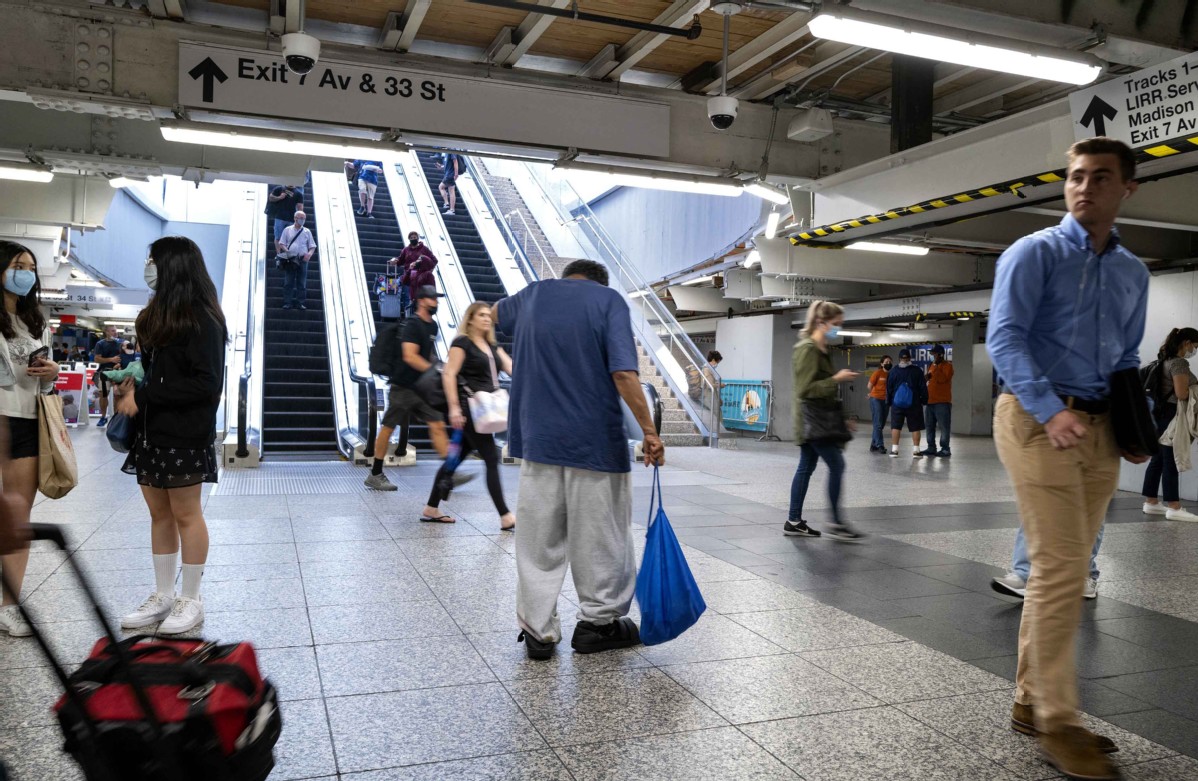 The official US poverty rate rose slightly to 11.4 percent in 2020 due to the COVID-19 pandemic, up from a record low of 10.5 percent in 2019, the US Census Bureau reported. It was the first increase after five years of decline.
The official measure of poverty does not include some major aid programs. If all the government aid programs, such as stimulus checks, food stamps and school lunches were included, the number of Americans living in poverty declined overall during the COVID-19 pandemic. The Census Bureau's supplemental poverty measure, released on Tuesday, showed a decline from 11.8 percent in 2019 to 9.1 percent in 2020.
The stimulus payments provided $1,200 cash payments to most low- and middle-income Americans last year. Another 5.5 million people received unemployment insurance aid. The poverty threshold is defined as income of less than $26,200 a year for a family of four, although the exact threshold varies depending on family size, home-ownership status and regional housing costs.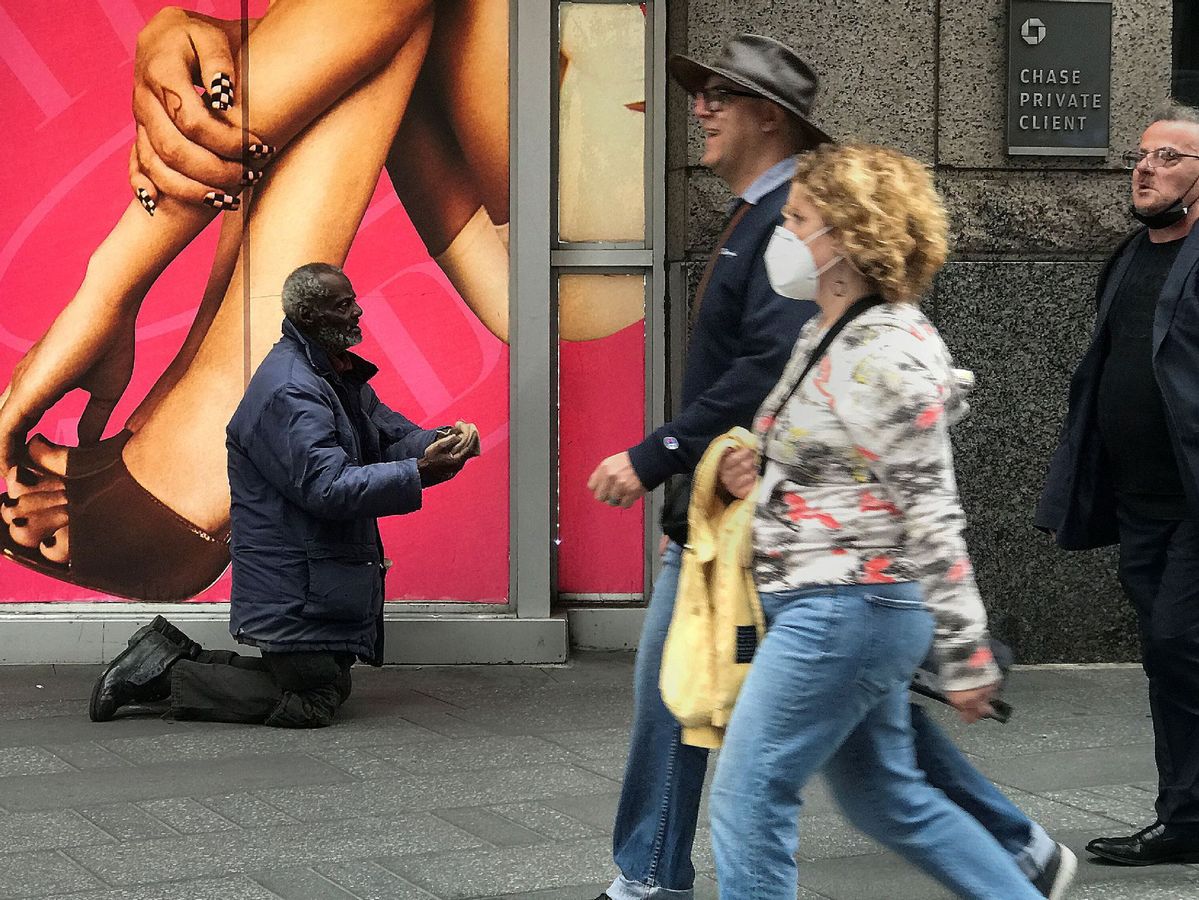 Real median household income, a measure that includes unemployment benefits but not stimulus checks or noncash benefits such as food stamps, decreased to about $67,500 in 2020, down 2.9 percent from 2019, according to the report.
The decline reflects the pandemic's toll on jobs: About 13.7 million fewer people worked full time year-round compared with 2019, the largest annual decrease since the Census Bureau began tracking that figure in 1967. The total number of people who worked at all in 2020 decreased by about 3 million from 2019.
Meanwhile, most Republican lawmakers, who were in control of the Senate and the White House last year, did not issue statements on the poverty numbers.
That could reflect the party's unified opposition to the Democratic push for more social programs, The New York Times reported. Senate Minority Leader Mitch McConnell on Monday described the multi-trillion-dollar spending packages proposed by the White House as a "reckless taxing and spending spree".
In 2009, the government spent $810 billion on its stimulus. Last year's increase in government aid was some $1.8 trillion. That translates roughly to around $35,000 per person lifted out of poverty versus $20,000 in 2009, though not all the money in either package went to lower-income Americans, according to the Times.
Although poverty declined if all the government aid programs were factored in, those aid programs excluded some groups, such as undocumented immigrants and their families, and did not reach others.
The record-high inflation rate adds more burdens to people who live in poverty but are not eligible for government aid programs. Even though inflation edged down to 5.3 percent in August, the Labor Department said Tuesday that overall prices increased 5.4 percent annually in both June and July — a 13-year high.
The bureau report reveals the economic effects of the pandemic, which disproportionately affected minorities, low-wage workers and women. The percentage of black Americans in poverty is 14.6 percent. compared with 8.1 percent for white Americans, according to supplemental census poverty measures.
Poverty was also significantly higher than the overall average for Hispanic Americans, foreign-born residents and those without college educations. Millions of people waited weeks or months to receive benefits, forcing many to turn to charities.
Earnings for working women dropped by 1.2 percent in 2020 from the year before, while men did not see a statistically significant change in income.
"We measure poverty annually, when the reality of poverty is faced on a day-to-day-to-day basis," Hilary Hoynes, an economist at the University of California, Berkeley, who has studied the government's response to the pandemic, told the Times.