Measures to curb virus' spread in Fujian
By ZOU SHUO in Beijing and HU MEIDONG in Fuzhou | CHINA DAILY | Updated: 2021-09-17 09:05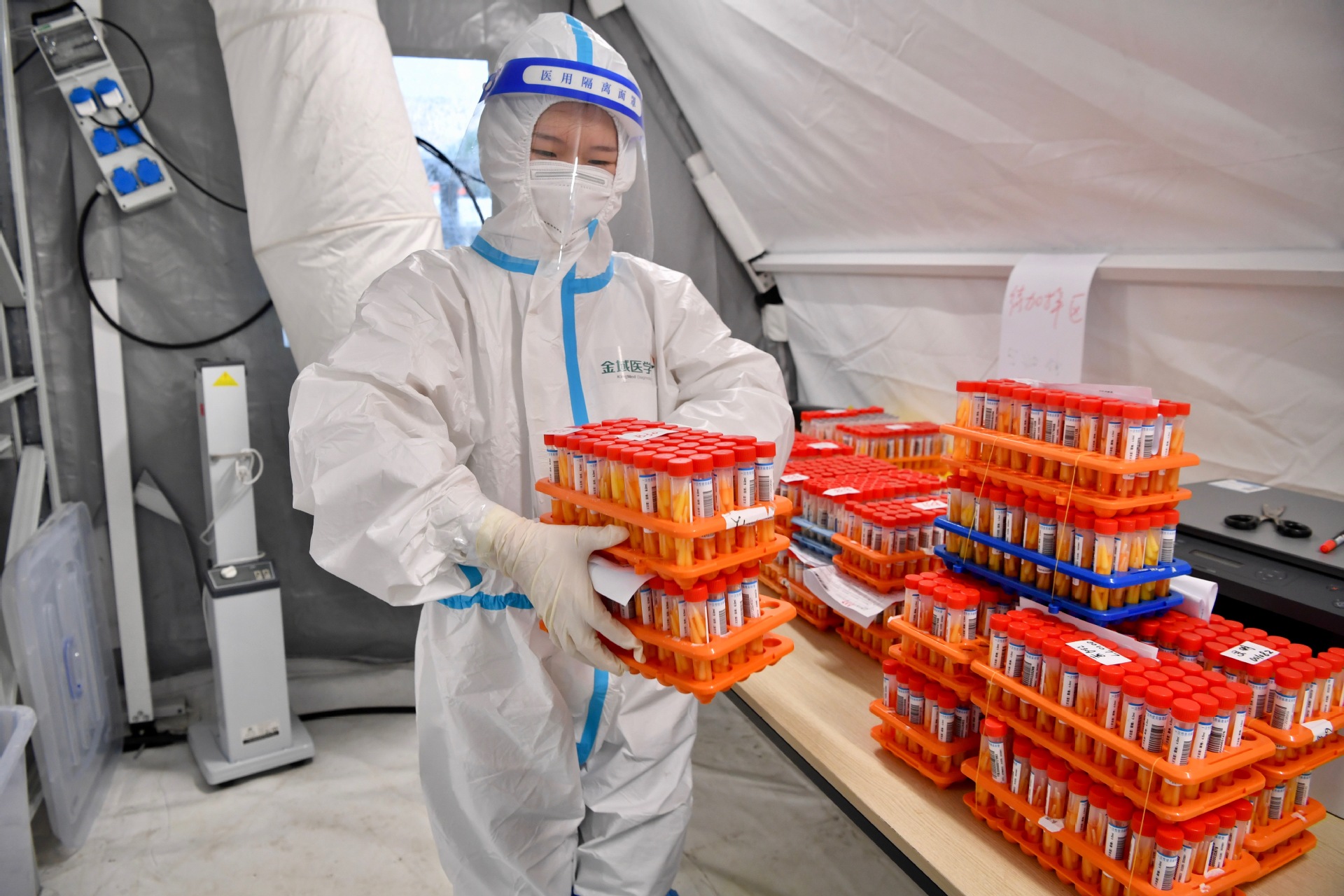 From Sept 10 to Wednesday, 129 locally transmitted confirmed COVID-19 cases and three asymptomatic carriers were reported in Putian, Fujian province, the city government said at a news conference on Thursday.
The city launched mass nucleic acid testing of all residents on Tuesday afternoon and the testing has been completed, said Tu Jianhua, deputy director of Putian's health commission.
Residents should not leave the city unless absolutely necessary and epidemic control and prevention measures should be strictly carried out in residential communities, he said.
The city has a sufficient supply of medical equipment and daily necessities, which can be ordered online or via phone, he added.
Zeng Renhe, the head of the city's children's hospital, said 58 of the 129 confirmed cases in the city are children under 14, with the youngest patient just 3 years old.
According to COVID-19 prevention and control rules, confirmed COVID-19 patients cannot be accompanied in hospital, but children can be put in the same ward if their parents are also confirmed cases, he said.
The hospital has made specific treatment plans and prepared children's books and nutritious food to take good care of them, he said.
The Fujian provincial children's hospital has sent 22 pediatricians and 40 nurses to Putian to help treat the children, Tu said.
The city has suspended in-person teaching and launched an online teaching platform for primary and secondary school students, he added.
As of 4 pm on Thursday, Xiamen in Fujian had reported 66 confirmed COVID-19 cases and one local asymptomatic case, according to a news conference organized by the city government.
All of the patients have been isolated and are being treated in local designated hospitals, the news conference on Thursday was told.
More than half of the locally transmitted confirmed COVID-19 cases reported in the new outbreak in Fujian are students and teachers at schools and workers at a factory, showing clear signs of cluster infections, National Health Commission spokesman Mi Feng told a news conference on Thursday.
Wan Lijun, an official with the Ministry of Education, said the new outbreak in Fujian was first detected in two primary school students during regular testing.
The testing mechanism, set up in Fujian in October, requires schools to test 10 percent of students every 15 days, which means all students would be tested in five months, Wan said.
The ministry encourages regular nucleic acid testing to be conducted in schools in border areas and places with frequent movement of inbound travelers, she said.
Schools should strengthen the health monitoring of students, teachers and parents and encourage parents to reduce cross-provincial trips for the time being, she added.