First 37,000 Afghanistan evacuees to be resettled in the US
By MAY ZHOU in Houston | China Daily Global | Updated: 2021-09-17 10:20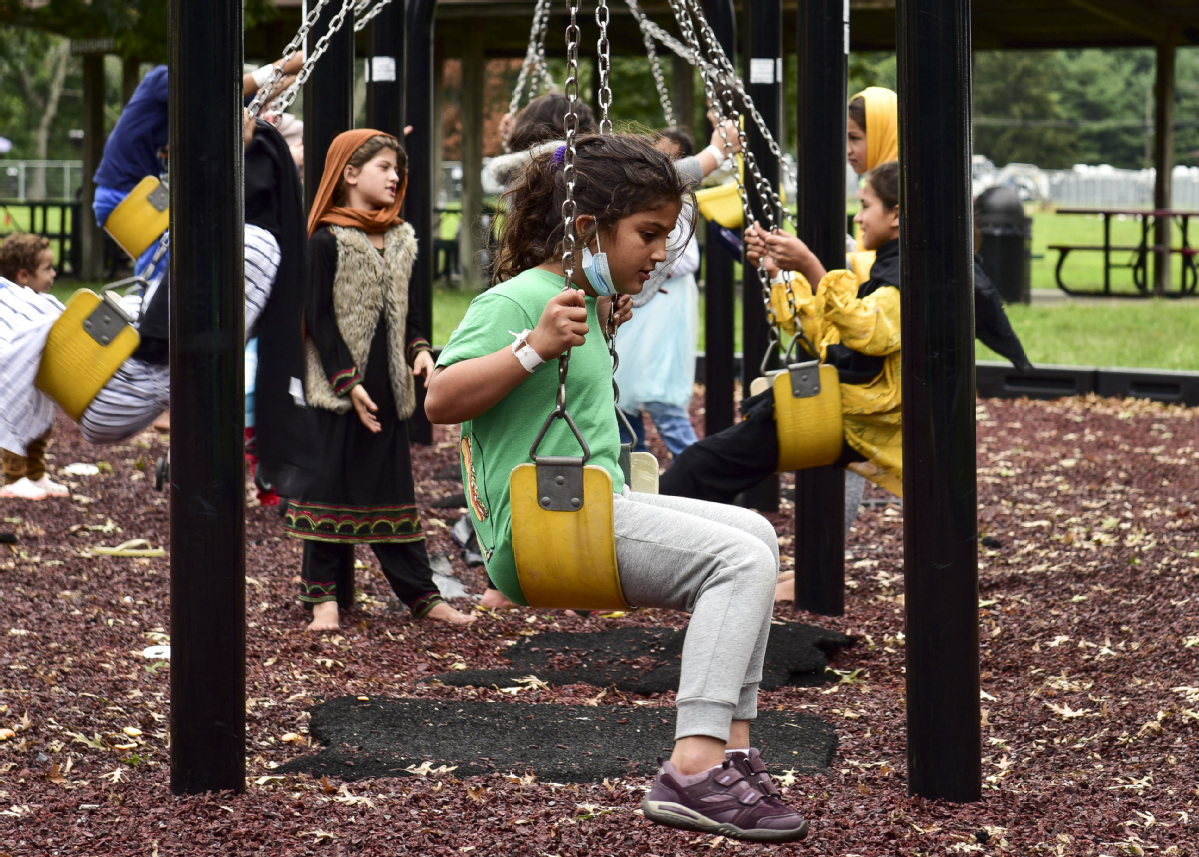 The Biden administration has started telling state governors and refugee coordinators across the country the number of Afghan evacuees to be settled in each state from the first group of about 37,000 Afghans who arrived in the US, according to The Associated Press.
California and Texas will receive most of the new arrivals, 5,255 and 4,481, respectively, the AP reported Wednesday, and some states such as Mississippi and Alabama will receive as few as 10.
Hawaii, South Dakota, West Virginia and Wyoming are the only states not slated to receive anyone from the first group of evacuees, along with Washington DC.
The State Department resettled evacuees based on the advice of local affiliates of nine national resettlement agencies that the federal government is working with, officials said.
Biden has appointed former Delaware governor Jack Markell to oversee the resettlement program. The White House has requested funding from Congress to help resettle 65,000 Afghans in the US by the end of September and 95,000 by September 2022.
As of Tuesday, about 64,000 Afghan evacuees had arrived in the US, according to The New York Times. About 49,000 are living on eight domestic military bases, while 18,000 or so are on bases overseas, mostly in Germany, the Times said.
The military base at Fort McCoy in Wisconsin is hosting more than 12,700 people; Fort Bliss in Texas is housing more than 9,700; and McGuire-Dix-Lakehurst in New Jersey is housing nearly 8,000. The resettlement will begin as soon as necessary medical processing is completed, said State Department spokesman Ned Price.
Six cases of measles have been identified among Afghan evacuees, and the Homeland Security Department has set up surveillance with the Centers for Disease Control and Prevention to help contain the situation. Some flights with Afghan evacuees from third countries into the US were temporarily suspended, a US governmental official said.
The State Department is partnering with Welcome.US, a non-profit, non-partisan initiative of Rockefeller Philanthropy Advisors (RPA) to get help from the private sector for arriving Afghans, Secretary of State Antony Blinken said in a statement Thursday.
He said that Welcome.US launched Tuesday with more than 250 NGOs, businesses, and leaders of diverse faiths, politics and backgrounds, and included former presidents Barack Obama and George W. Bush and their spouses and former secretary of state Hillary Clinton as honorary co-chairs, Blinken said.
While some Republican leaders have made the Afghan evacuees resettlement a political issue, a recent poll by National Public Radio and Ipsos has shown that more than two-thirds of Americans support resettling Afghan allies in the US.
The survey found that the primary reason of those who support Afghan evacuees resettling in the US is that "they helped us in Afghanistan, so we owe them" (59 percent), "sheltering refugees is part of America's heritage and principles" (42 percent) and "the US has a moral responsibility to help others" (38 percent).