Cytiva set to invest $200m in APAC
By HE WEI in Shanghai | China Daily | Updated: 2021-09-18 08:41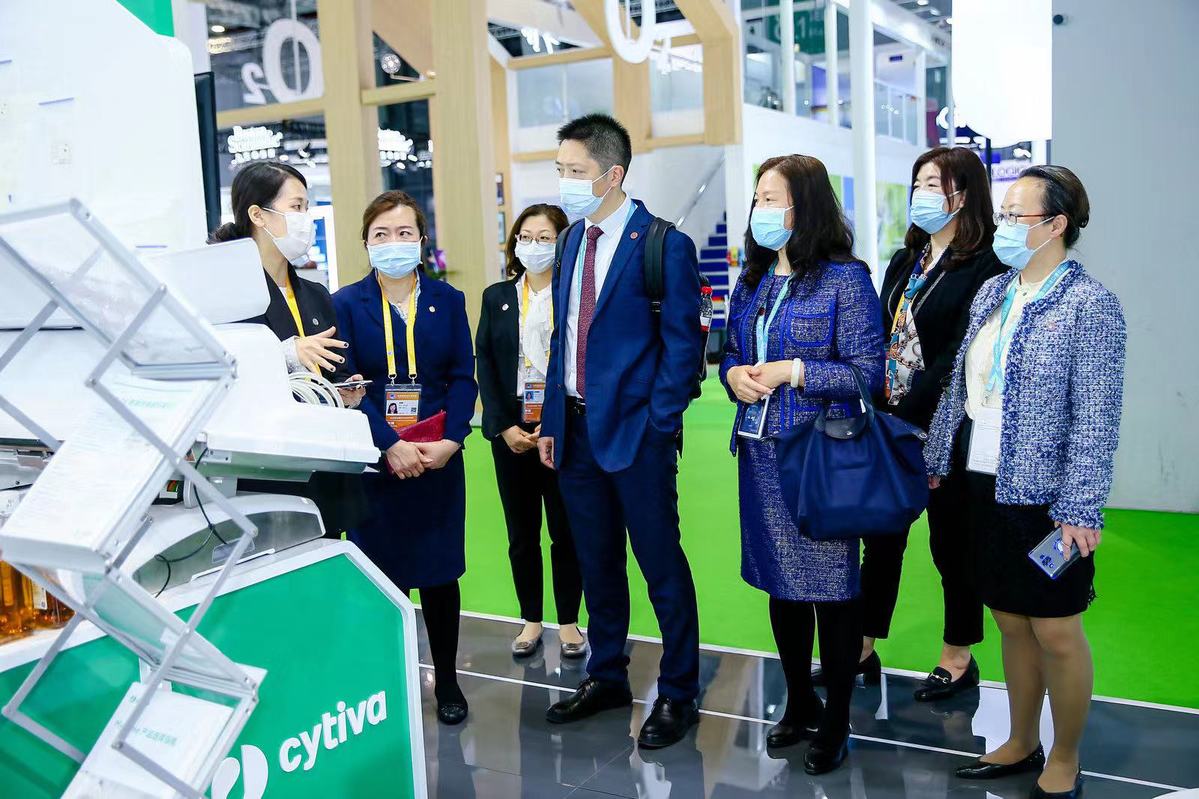 Global life sciences company Cytiva will invest some $200 million in the Asia-Pacific region to expand production, establish world-class facilities and foster local talent to better serve customers in China and elsewhere.
The exercise is part of a $1.5 billion investment plan of Cytiva, a former biopharmaceutical arm under conglomerate GE. The goal is to consolidate foothold and enhance supply chain reliance for the fast-developing industry.
A core pillar of the strategy includes tripling the capacity of bioprocessing single-use consumables in China, the company's Asia-Pacific headquarters and the second-largest single-country market after the United States.
Yu Lihua, general manager of Cytiva China, the local subsidiary, said supply chain challenges have been plaguing the biopharmaceutical sector, so Cytiva's latest round of investment should help improve the situation.
"Our continuous investment will serve as a powerful engine to boost Cytiva to provide Chinese customers with more diverse technical support, help China realize 'smart manufacturing', and contribute to China's local R&D and capacity-building," she said.
Building on an existing partnership with Wego Pharmaceutical Co Ltd, a leading healthcare technology supplier in China, Cytiva is looking to add two production lines by the year-end, and an additional six scheduled for the third quarter of 2022.
The expansion will add 1,300 square meters to the manufacturing area of the ISO Class 7 cleanroom and also include a 1,200-sq-m warehouse, which could further save lead time and increase flexibility for customers.
In addition to attending local needs, the expanded production is designed to serve market demand from India, Ireland, Japan, South Korea and Singapore, strengthening China's manufacturing might and enhancing global supply chain resilience, she noted.
In addition to the increased capacity, Cytiva brings new products-100-liter to 1,000-liter Xcellerex mixer bags-to the expanded facility's manufacturing portfolio.
The new products will incorporate Fortem technology-Cytiva's signature film that can withstand strenuous conditions and suit biopharma manufacturing well.
The global single-use bioprocessing market size is expected to reach $33 billion by 2027, expanding at a compound annual growth rate of 12.8 percent over the forecast period, according to a new report by Grand View Research.
The consultancy said the Asia-Pacific region is expected to be the fastest-growing market, with China and India at the forefront, thanks to the continuous expansion of biomanufacturing capabilities in the region.
Cytiva is also completing an R&D-to-production loop in Shanghai, where one of the two R&D centers for single-use consumables worldwide-the other one is in Massachusetts in the United States-stands to turn locally inspired innovative solutions into tangible manufactured products.
It is also doubling down on a talent training system dubbed Fast Trak, looking to increase the venue, personnel and financial input to construct Asia's largest biopharma candidate hub and intelligent manufacturing showroom.
In a survey compiled by Cytiva and Longitude, a Financial Times group company, earlier this year, industry experts identified five key factors to assess the resilience of the life sciences sector. They were supply chain, talent pool, R&D ecosystem, manufacturing agility and government policy.
The weakest area was the talent pool, with industry leaders scrambling to cast their net wide for the right skilled workers, especially in light of the COVID-19 blow.
"We synthesize so many materials, and therefore our suppliers are critical," said Jerry Cacia, head of global technical development at pharma company Roche in the study.
"We want to make sure that there are strong partnerships across the ecosystem, not just between the companies producing medicines, but also with their suppliers and the individuals that develop the technologies required to produce the medicines."