Premier pledges action to stabilize commodity prices
By XU WEI | CHINA DAILY | Updated: 2021-09-20 11:57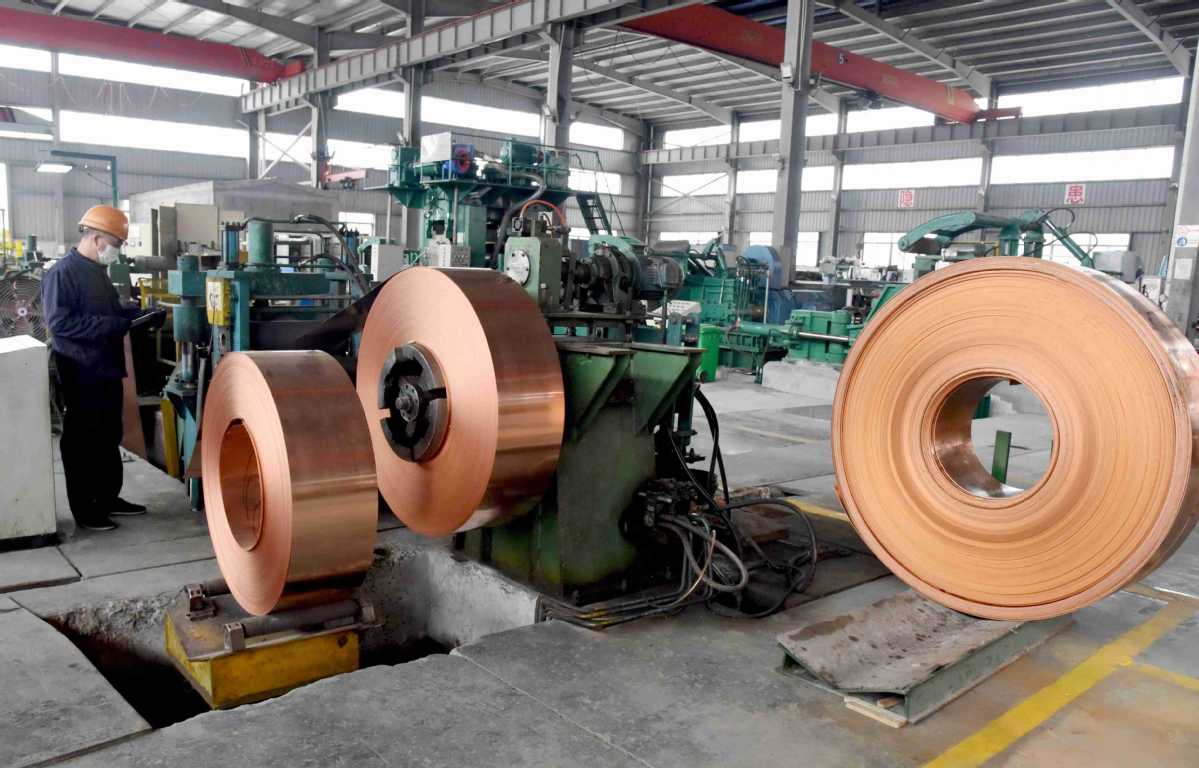 Li says self-employed and small businesses play key role in job market
Premier Li Keqiang has pledged to adopt steps that are in keeping with market principles to stabilize the price of bulk commodities, saying that the nation would roll out tailored macro policies focusing on the demand of market players and keeping its economic performance within a proper range.
Speaking during a fact-finding tour to Yulin and Nanning in the Guangxi Zhuang autonomous region between Thursday and Saturday, Li reiterated the importance of fostering more market players and enabling further improvements to public well-being.
The premier visited Guangxi Yuchai Machinery Group, where he spoke with its executives and owners of smaller firms that supply parts to the company.
He underscored the key role of smaller businesses and self-employed individuals in the job market, saying that they supported the livelihoods of millions of families and the education of their young children.
Li said the nation will continue to take multipronged measures to resolve the recent spike in prices of bulk commodities, a key factor that weighed on the profit margin of businesses.
The State Council has held two executive meetings, in May and earlier this month, to roll out policy measures in response to the rise in commodity prices and extend aid to smaller businesses.
The premier also visited farmers at a sugarcane field in Luchuan county, where he said the government will increase support in cultivating better sugarcane varieties and enhancing the risk-resistance capacity of the sugar industry.
He urged local authorities to make their utmost efforts to address issues of public concern as the rise in people's living standards spawned new demands.
At the China-Singapore Nanning International Logistics Park, Li reaffirmed the nation's commitment to opening wider to foreign investment and continue to develop itself into a top attraction for investors overseas, adding that the nation will seek further integration with the global economy and further stabilize its industry and supply chains.
Guangxi, with its close proximity to the countries of the Association of Southeast Asian Nations, must seize opportunities from the Regional Comprehensive Economic Partnership and promote the upgrading of its industries, he said, adding that the region must bolster cooperation with RCEP member economies and seek a higher level of opening up.
In a visit to AAC Technologies, a privately-owned manufacturer of components for smart devices, the premier emphasized the important role of the private sector in creating jobs and wealth.
The nation will continue to deepen reform, improve the business environment, offer a level playing field for businesses of various ownership types and ensure fair competition, he said.