Ten dead after passenger boat capsizes in river
By HOU LIQIANG | CHINA DAILY | Updated: 2021-09-20 15:35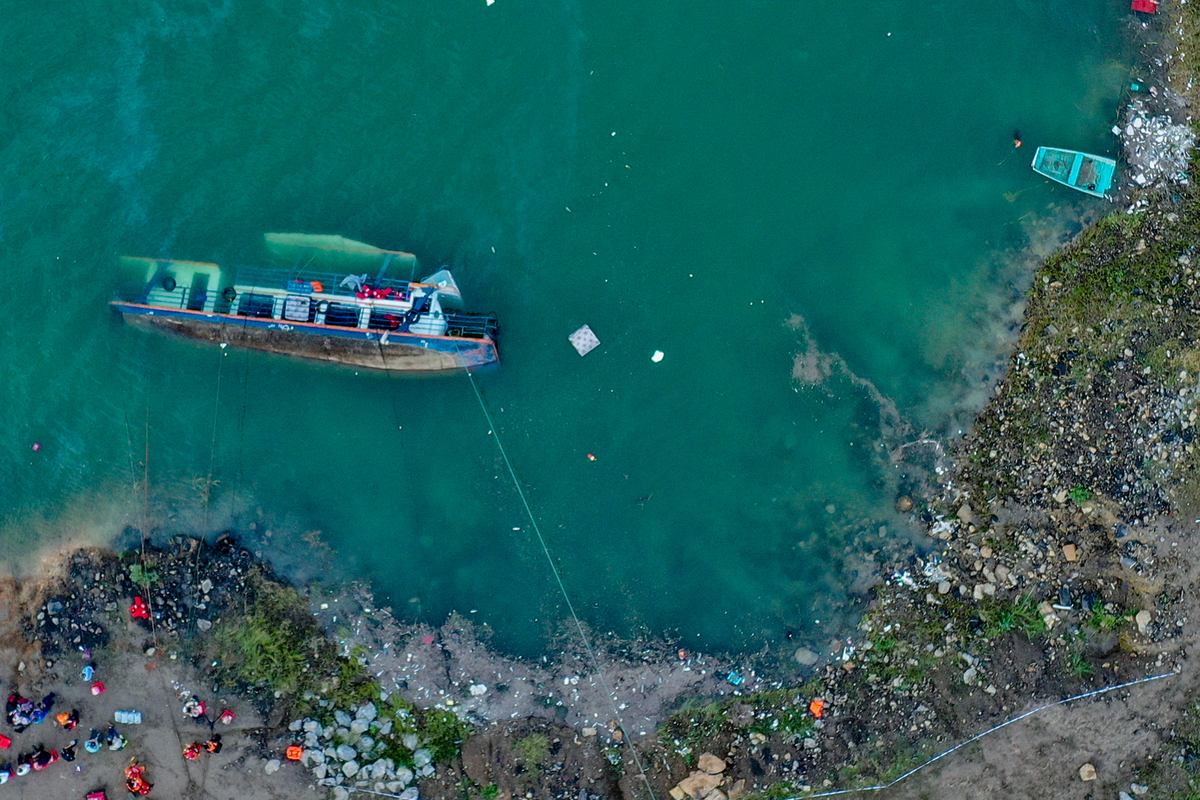 Ten people died after a passenger boat capsized in Guizhou province and five remain missing according to local authorities. The accident happened at 5 pm on Saturday on the Zangke River in Liupanshui city.
As of late Sunday, rescuers had managed to pull 41 passengers out of the water, and five people remained missing, a media release from the Liupanshui government said. It said another 11 passengers managed to go ashore by themselves.
The boat was only allowed to carry 40 passengers. Most people boarding the boat were students, it said.
It said the passenger boat was hit by severe convective weather before it capsized. The area where the accident occurred was enveloped by thunder storms in the late afternoon on Saturday. Severe convective weather refers to sudden and very destructive weather phenomenon that often includes thunderstorms, hail, gales and locally heavy rain.
Guo Ruimin, Guizhou's vice-governor and head of the public security department, arrived at the site to guide the rescue work soon after the accident occurred.
Guo was joined by Governor Li Bingjun and Vice-Governor Li Rui on Sunday.
Li urged all-out efforts to treat the injured and search for the missing, according to the release from the Guizhou provincial government.
Aside from mobilizing personnel from nearby areas to enlarge the scope of the search, drones and underwater equipment should be dispatched to facilitate the rescue operation, he said.
The governor also asked for the establishment of an investigation team headed by Guizhou's leading officials to identify the cause of the accident as soon as possible.