Lebanon's new cabinet wins vote of confidence in parliament
Xinhua | Updated: 2021-09-21 07:48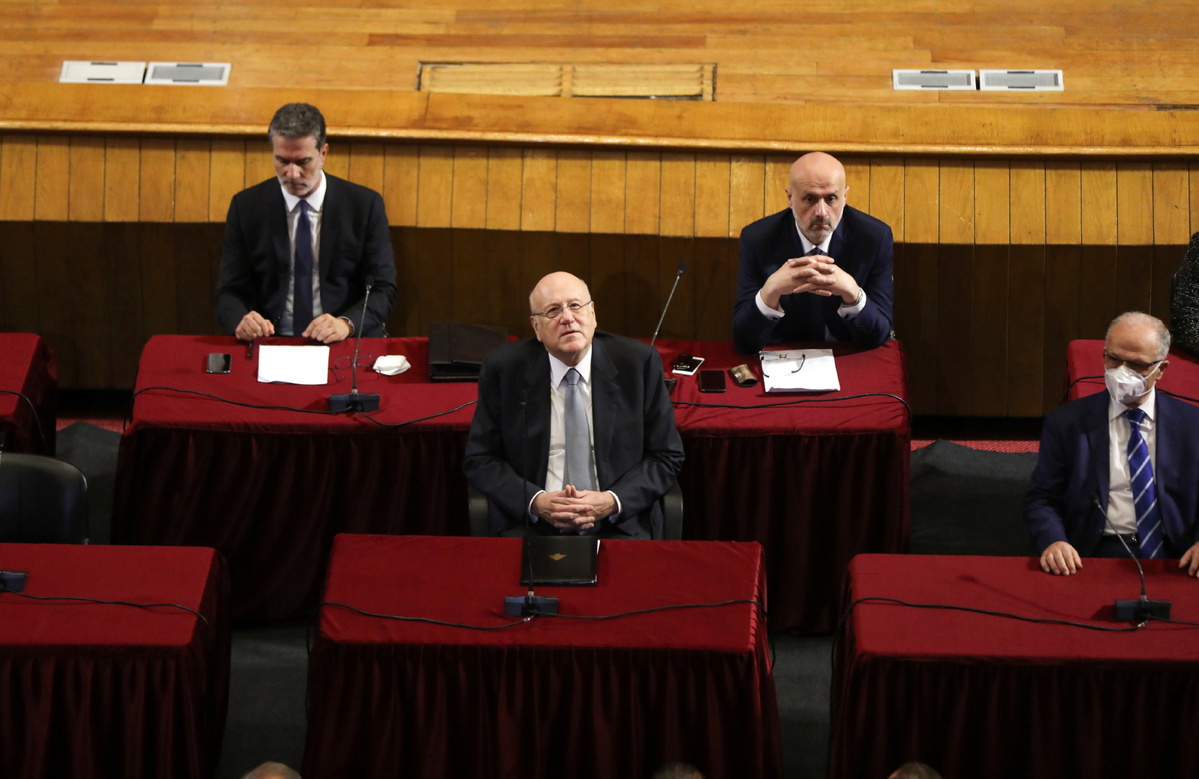 BEIRUT - The Lebanese cabinet formed by Prime Minister Najib Mikati gained on Monday a vote of confidence by the parliament with a majority of 85 out of 128 votes, NBN local TV Channel reported.
Mikati pledged to immediately resume negotiations with the International Monetary Fund on a bailout package in hope of rescuing the crisis-hit country from its worst economic meltdown in history.
He also promised that the government will draft a plan to restructure the banking sector in addition to implementing reform measures contained in the French initiative designed to lift Lebanon out of its economic and financial crisis.