Police help expats avoid telecom fraud with bilingual leaflets
By Zhou Wenting in Shanghai | chinadaily.com.cn | Updated: 2021-09-21 11:05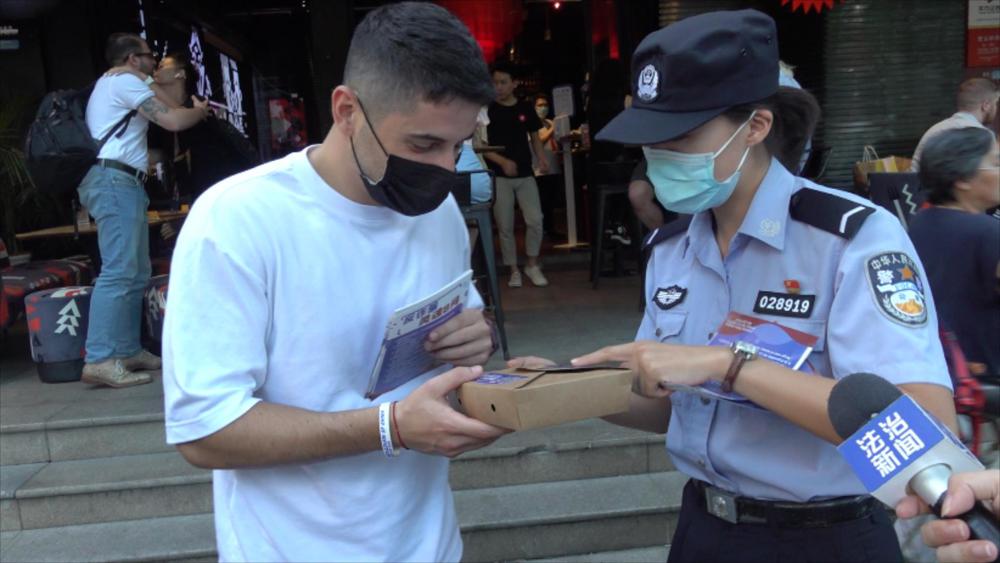 The Jing'an district police in Shanghai distributed anti-telecom fraud leaflets to expats within their region of duty ahead of the three-day Mid-autumn Festival holiday after recently noticing potential risks.
The police officers promoted methods to prevent telecom fraud among English-speaking expat residents and employees, passing out leaflets on Saturday to help them spend a safe and delightful holiday during the festival, which fell on Tuesday this year.
Funkadeli is an Italian who has been living in Jing'an for nearly a decade and runs a restaurant. After listening to the police officers, who explained key ways to avoid telecom fraud, he gave them his thumbs up out of appreciation.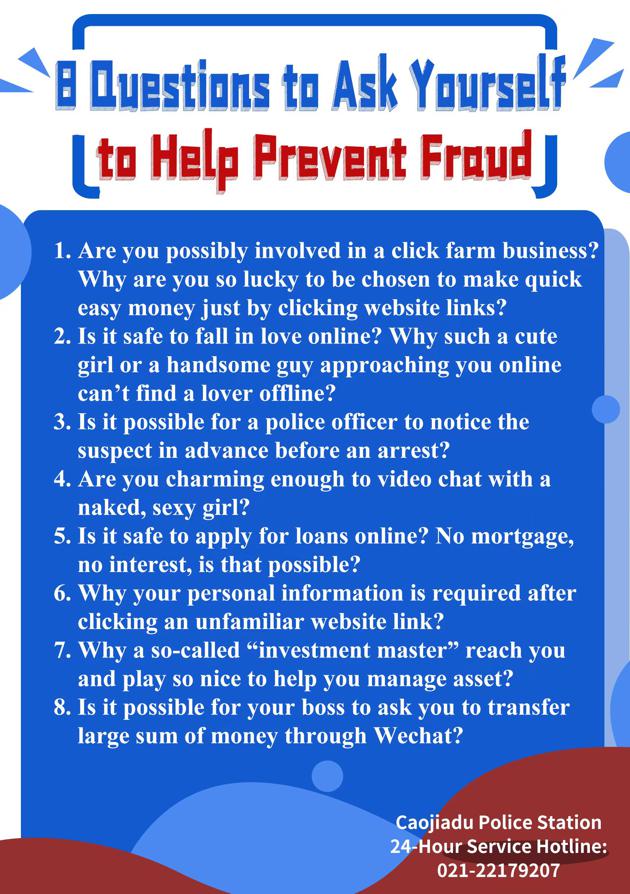 Peter from Sweden showed the police officers that he had already downloaded the National Anti-fraud Center app in his mobile phone and was grateful for the officers' efforts to protect the expat community.
The district police said it recently found that some expats who study or work in the city browse webpages that may be tied to telecom fraud.
It said that the Caojiadu police station received a report in July that an expat was suspected of being involved in telecom fraud. They police officers went to his home immediately to prevent him from becoming a victim. A large number of expats reside in the Caojiadu community.
Based on the latest case trends and characteristics, the district police produced Chinese and English bilingual leaflets to help expats stay clear of fraud.