EV battery recycling powering up in China
By LIU YUKUN | China Daily | Updated: 2021-09-22 09:53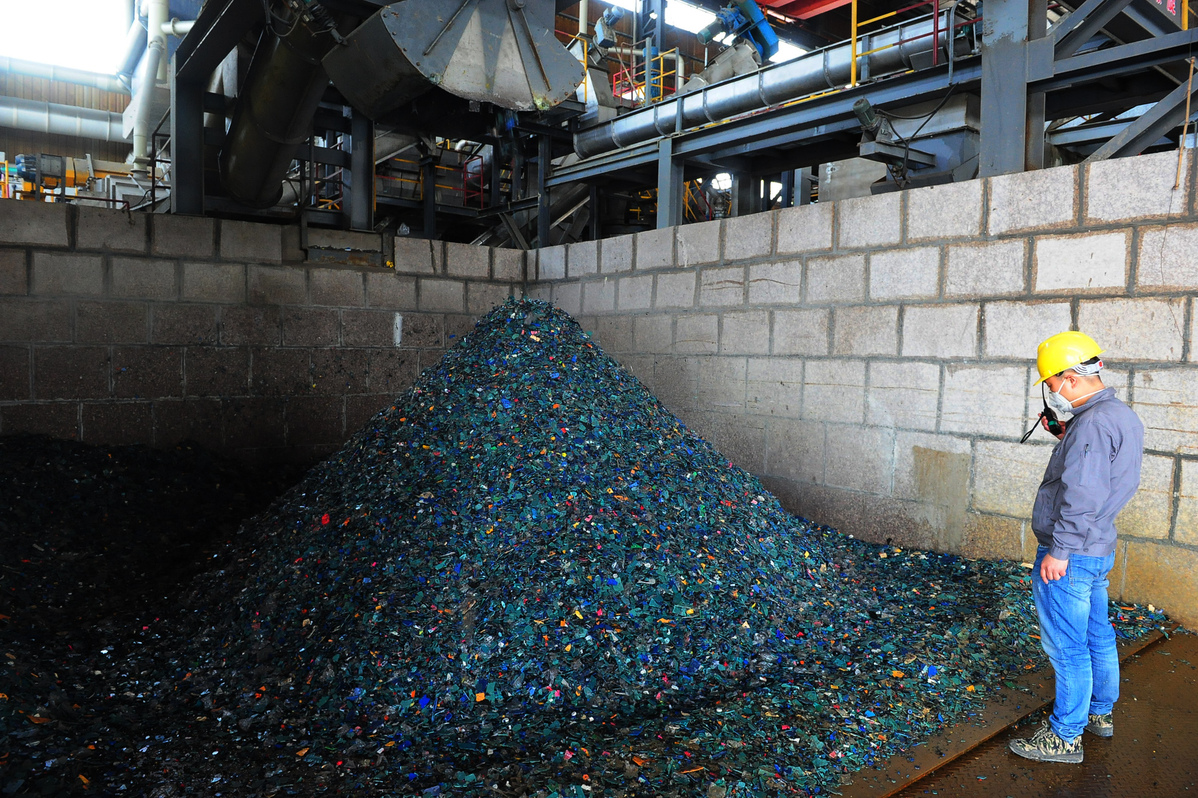 "Currently, the EV battery recycling industry still encounters problems like irregular recycling methods, low recycling and utilization rates, safety issues, relatively high recycling costs and difficulties in material separation for recycling end-of-life batteries," Zheng said.
According to Zheng, currently, there are two main ways to achieve EV battery recovery. The first is cascade utilization and the second involves material separation and reuse for recycling end-of-life batteries. The former is to test the batteries whose performance has fallen below 80 percent of the initial performance in EVs, and then select those with better performance for secondary use in certain products. The latter is to dispose of retired batteries-generally those whose remaining capacity is less than 30 percent of the original-and recycle valuable metals such as nickel, cobalt, manganese, copper, aluminum and lithium.
Lin Boqiang, head of the China Institute for Studies in Energy Policy at Xiamen University, said many retired NEV batteries have been used in power storage facilities. "Cascade utilization of power batteries makes up an important part of the circular economy," Lin said.
In 2020, about 87 percent of the recycled batteries underwent cascade utilization, and about 13 percent were disposed of with material separation processes, LeadLeo said.
Zheng said that for batteries recycled through cascade utilization, there are many technical barriers. The assessment accuracy of the residual value of retired batteries is not high, and the lack of historical data of retired batteries makes it difficult to fully evaluate their performance and reliability.
"In addition, there are no sound standards and regulations to guarantee battery dismantling, transportation and recycling during the process of cascade utilization at present. As a result, many companies are reluctant to step into the sector to avoid losses caused from accidents," Zheng said.
Lin said the situation is even more commonly seen in EV battery recycling from electric bicycles and three-wheeled vehicles.
"Currently, the government is calling for more efforts from electric bicycle producers to recycle batteries retired from their own products. However, a majority of them lack required technology and ability."
Zheng said: "Owing to the poor performance and high safety risks of batteries that were in the market in previous years, very few of them can be recycled for secondary use. Thus, many recyclers were competing for limited resources and drove up recycling costs, leaving little room to make profits."
In terms of end-of-life battery disposal, the industry currently lacks sufficient evaluation mechanisms to determine residual values, as it is in need of standards and regulations for recycling. Many retired batteries are processed through illegal channels. This severely pollutes the environment, Zheng said.
In addition, the cost of disposing of end-of-life batteries is still relatively high as the process requires high-level techniques of dismantling lithium batteries to avoid risks of explosion and pollution caused by cobalt, a toxic metal contained within, Zheng said.
"Therefore, enhanced industry standards, regulations and the advancement of recycling technologies are urgently needed for the industry's sustainable development."