Italian lens company has vision for China's future
By Zhong Nan | chinadaily.com.cn | Updated: 2021-09-22 15:24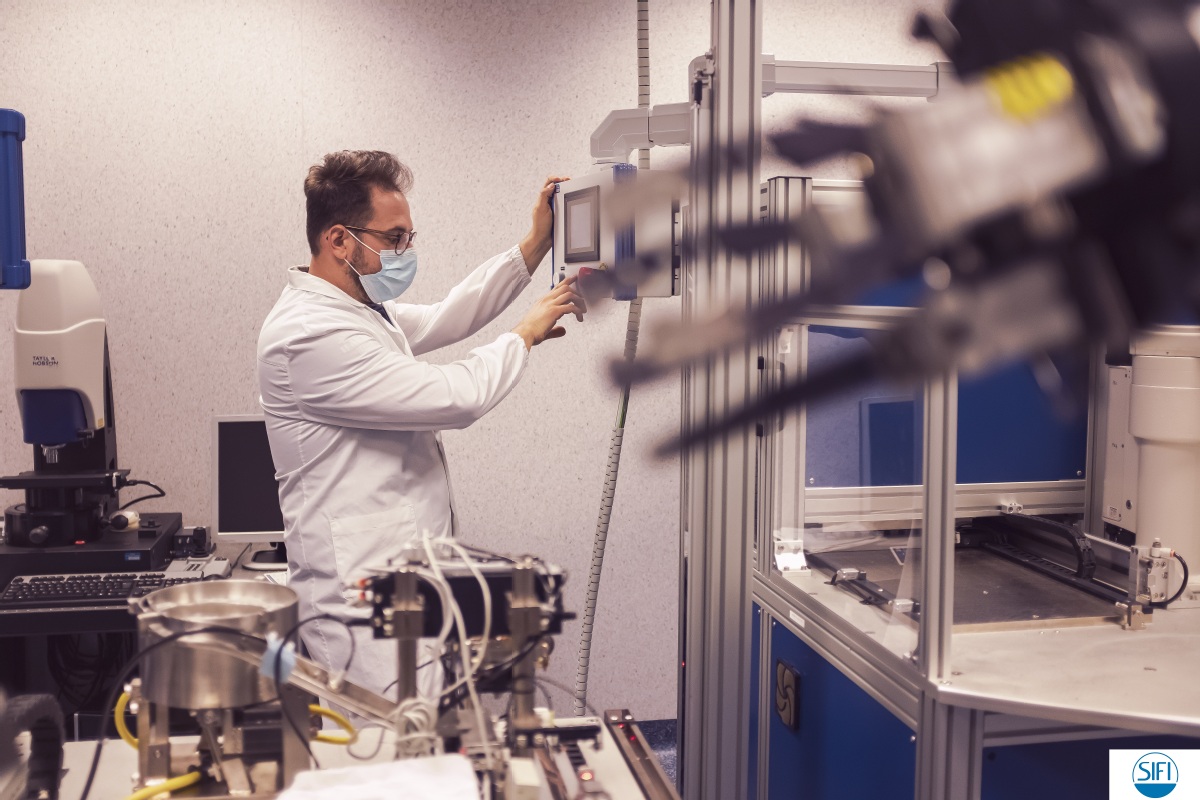 SIFI SPA, the Italian ophthalmic company, will invest and establish a new company in Beijing to develop and produce high-quality intraocular lens to deepen its localization strategy and support China's Healthy China 2030 initiative, its top executive said.
The new company, named AffaMed Technologies, will be jointly established by SIFI and AffaMed Therapeutics, a Shanghai-based biopharmaceutical company. The joint venture will have exclusive rights to intraocular lenses owned by SIFI.
Fabrizio Chines, SIFI's chairman and CEO, said it is vital for patients to choose the best treatment solutions and lens options to acquire clear sight.
"With the innovative intraocular lens, the implementation procedure can be shortened to a couple of minutes rather than hours as in the past," he said.
The lens in the human eye is equivalent to that of the camera, but as people grow old, it may become blurred until light cannot reach the eye, forming a cataract.
In the history of treating cataracts there was a needle-splitting treatment in ancient China which required the doctor to put a hole in the lens and let a little light leak into the eye. But in modern times, with artificial lenses patients can regain vision by having the eye's original lens replaced.
With the advancement of technology, Chines said there are different intraocular lens options to meet patients' personalized needs. For example, patients in strong need of dynamic vision for sports or driving may consider a continuous visual range intraocular lens.
The COVID-19 pandemic has also pushed the growth potential of the stay-at-home economy, as more people stay home longer and purchase more personal health products such as eye and oral health, skin care and other products, Chines said.
"SIFI is committed to local strategy fully aligned with the key plans defined by the Healthy China 2030 initiative," he said, adding the company is dedicated to more precisely addressing local patients' needs by leveraging global innovation assets with local insights.
The Healthy China 2030 initiative is a general guideline for promoting people's health until 2030. It stresses that health should be integrated into all major policies, such as fighting pollution and improving the nation's healthcare, according to information released by the National Health Commission.
The Italian executive predicted the number of Chinese cataract patients will reach 6 million in 2025, up from 3.5 million in 2018.
According to a survey released by China Primary Health Care Foundation in June, ophthalmologists in China often have to correct misconceptions from patients around cataract prevalence and treatment.
Many cataract patients postpone seeking treatments due to fear of invasive treatment methods, lack of confidence in positive surgery outcomes and general lack of education around available surgical technology, said Zhang Yuxin, a marketing professor at China Medical University in Shenyang, Liaoning province.
The results demonstrated a pressing need to improve disease education and access to information for cataract patients, with the disease affecting 80 percent of those aged 60 to 89, and 90 percent of those aged above 90 in China.