Sanya gives away money in digital currency test
By Ma Zhiping in Sanya, Hainan | chinadaily.com.cn | Updated: 2021-09-22 17:24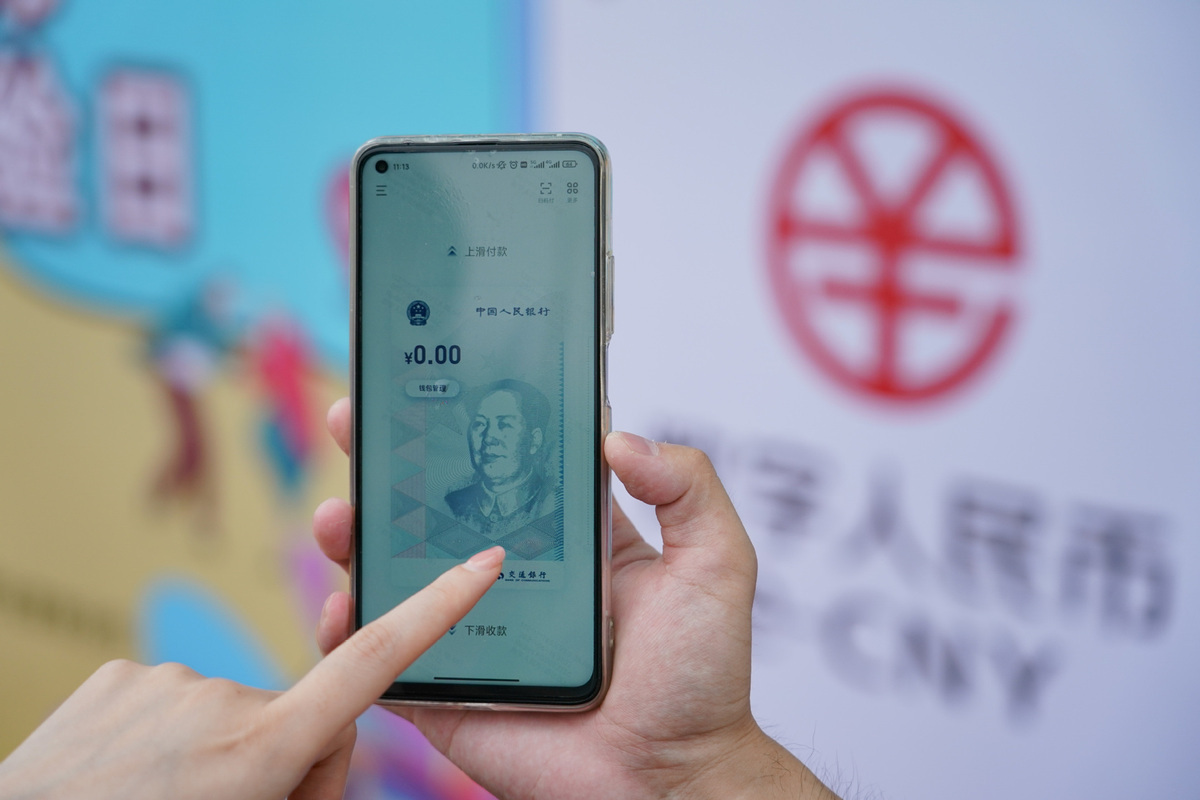 Some 28,000 local residents and tourists won handsome red envelopes stuffed with a total of 10 million yuan ($1.55 million) in digital RMB in Sanya, South China's Hainan province, on Sunday, a day ahead of the three-day Mid-Autumn Festival holiday.
It was the nation's latest public trial run of digital RMB, or e-CNY. Unlike the common payment system in which a mobile app is linked to a personal bank account, e-CNY is a legal digital currency in itself, like paper currency or coins.
For the lottery-style drawing, 117,640 people submitted their names, said Fu Xiaorui, chief economist at the Sanya municipal bureau of financial development, which jointly launched the event with the Sanya central sub-branch of the People's Bank of China.
The event continued the traditional Chinese practice of giving cash gifts, or hongbao, in red envelopes. The e-CNY gifts came in amounts of 200 yuan, 500 yuan and 800 yuan and became valid on Monday, the start of the traditional Mid-Autumn Festival, a traditional time for family reunions and group travel.
The money must be spent by Oct 19, the organizers said. Lottery winners need to download a mobile app and set up an online wallet at one of the six State-owned banks, including China Industrial and Commercial Bank, Bank of China and Agricultural Bank of China, China Construction Bank, Bank of Communications and Postal Savings Bank of China, to have access to the e-CNY.
Fu said local residents and tourists can use their hongbao at about 1,300 businesses, including supermarkets, hotels and duty-free shops. The funds were provided by Sanya municipal government. The event was organized to expand a pilot test of digital currency in Sanya, a city of 1 million people, and to raise public awareness and help create a new engine for economic growth in the Hainan Free Trade Port, Fu said.
"The issuance of consumption subsidies in the form of digital RMB red envelopes in Sanya was a routine test in the process of research and development of the currency," Fu said. "It does not signal the official launch of e-CNY."
China first tried the digital currency in Shenzhen, Suzhou, Xiong'an, Chengdu and 2022 Beijing Winter Olympics venues at the end of 2019. The list of cities for trial programs was then extended last year to include Shanghai, Changsha, Xi'an, Qingdao, Dalian and Hainan province.
In February and June, Beijing and Shanghai also sent digital yuan giveaways to local residents through a lottery of virtual red envelopes. It was an effort to boost consumption during the Spring Festival and Dragon Boat Festival holidays.
China's central bank, the People's Bank of China, will continue to improve the e-CNY ecosystem and explore new application models, as well as optimize the design of the system, according to a PBOC white paper on e-CNY research and development issued in July.
It said that as of the end of June, e-CNY had been tried in more than 1.32 million scenarios, covering utility payments, catering, transportation, shopping and government services. More than 20.87 million personal wallets and 3.51 million corporate wallets had been opened, with total transaction value hitting 34.5 billion yuan.