Racial bias skews spy probes, study finds
By LIA ZHU in San Francisco | China Daily Global | Updated: 2021-09-23 09:28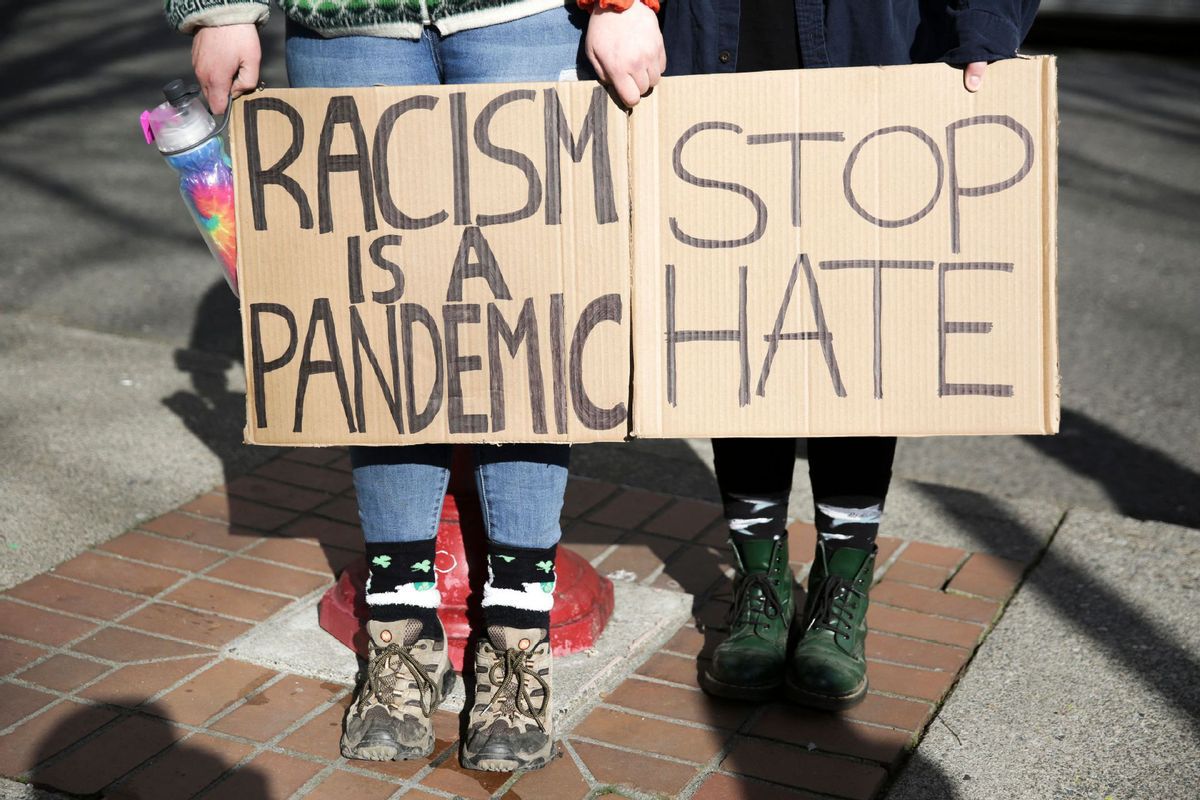 People with Chinese or Asian names in the United States are punished twice as severely as those with Western names for convictions involving economic espionage, according to research that also finds a third of Asian Americans caught up in investigations may have been falsely accused.
The research, co-led by the Committee of 100 and Andrew Chongseh Kim, a lawyer at legal firm Greenberg Traurig and visiting scholar at the South Texas College of Law, analyzed data from 1996 to 2020 involving 276 individual defendants in 190 cases brought under the Economic Espionage Act, or EEA.
In the cases ending in convictions, jail time for Chinese and other Asian defendants was double that handed down to non-Asian defendants, according to the study, which was released at a virtual conference on Tuesday. It also found that the Department of Justice is much more likely to publicize alleged "spying" by people with Asian names than is the case for those with Western names that face accusations.
The report, titled "Racial Disparities in Economic Espionage Act Prosecutions: A Window into the New Red Scare", concluded that the findings support concerns that "overzealous attempts" to fight "Chinese espionage" are unfairly upending the lives of ordinary Asian Americans. The Committee of 100, which contributed to the report, is made up of prominent Chinese Americans.
The department, by disproportionately publicizing alleged spying by people with Asian names, may be contributing to the stereotype that Asian Americans are less loyal to the US than people with Western names, said the report.
"We spent thousands of hours analyzing federal court filings and Department of Justice news releases. Unfortunately, the data reveals that Asian Americans and others of Asian descent are treated differently by our justice system," Kim said.
The research shows the percentage of Chinese and Asian defendants charged has skyrocketed over the past decade. Before 2009, two-thirds of the defendants charged under the EEA were people with Western names; since 2009, most people charged with EEA offenses are of Chinese descent.
The researchers also found that the actual charges against college and university professors are not common, as only 3 percent of the cases of alleged theft of trade secrets under the act occurred in research institutions.
Against this backdrop, the new findings support the concerns voiced by many that the department is searching for spies in the places that it is least likely to find them.
Aside from the finding that a third of Asian Americans accused of espionage may have been falsely accused, the study shows that a quarter of Asian Americans charged under the EEA are never convicted of any crime.
Individuals of Asian or Chinese heritage are imprisoned and denied bail far more often than defendants with Western names; prison sentences for defendants with this background are twice as severe as for defendants with Western names, according to the research.
Trump-era move
Although the study analyzed only charges brought under the EEA, the authors said many charges under the "China Initiative", a program launched by the administration of Donald Trump to combat economic espionage, similarly have nothing to do with trade secrets.
Anming Hu, a Chinese-born scientist working at the University of Tennessee in Knoxville, was arrested over alleged espionage but was charged only over his holding of false statements and with fraud for securing a federal grant without directly disclosing a teaching position at a Chinese university. A federal judge acquitted him of all charges on Sept 9.
A similar case involved Gang Chen, a Chinese-American professor at the Massachusetts Institute of Technology. He was charged under the so-called China Initiative with false statements and fraud for failing to disclose teaching positions and other connections in China. No evidence could be found for his involvement in the theft or attempted theft of trade secrets from MIT or any other institution.
"This research is critical to understanding the racial discrimination and implicit bias that are the byproducts of a rush to ensure national security, which is making America a less attractive place for immigrants of all backgrounds," said Zheng Yu Huang, president of the Committee of 100.