Farmers and fishermen in celebratory mood
Share - WeChat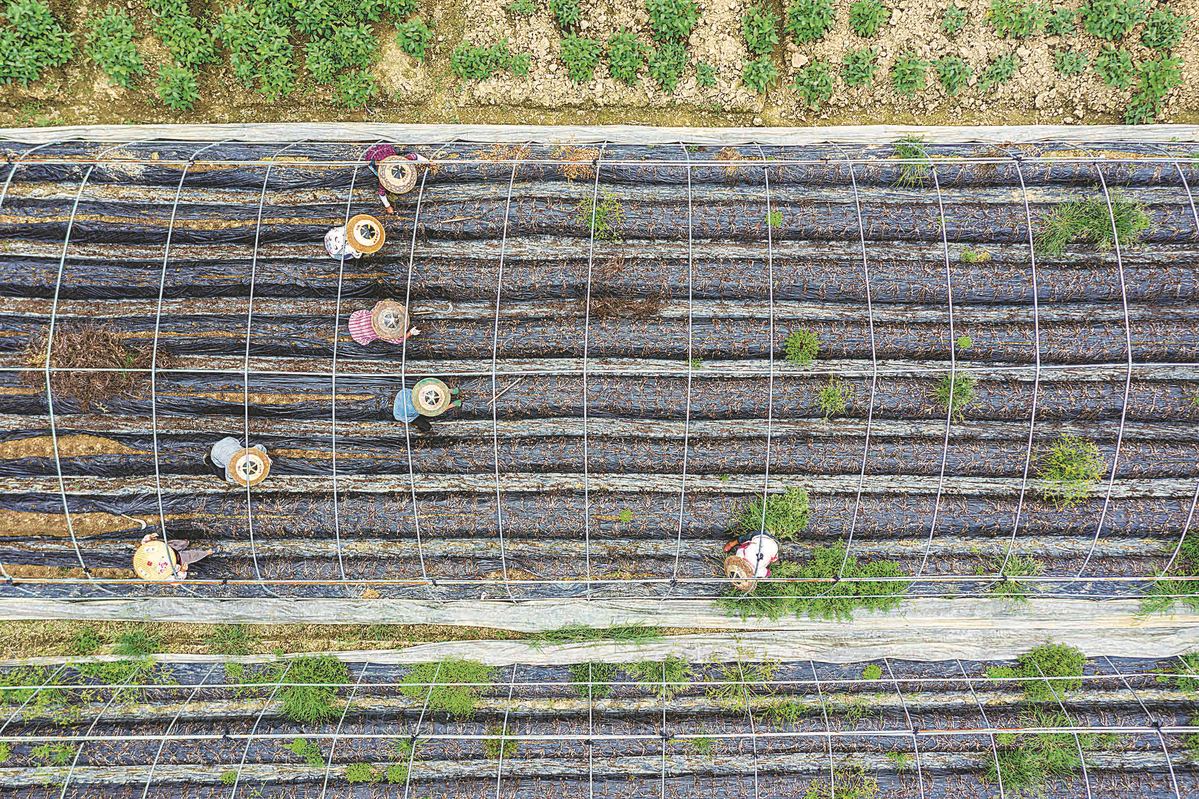 A range of events was also organized nationwide especially for farmers and rural affairs workers to celebrate the harvest festival.
The Ministry of Agriculture and Rural Affairs said the main events on Thursday were held along the Yangtze River, where farming in China began and which is a pilot area for green development.
President Xi Jinping sent congratulations and greetings on Wednesday to farmers and people dedicated to agricultural and rural work.
Vice-Minister for Agriculture and Rural Affairs Ma Youxiang said events were hosted by Jiaxing in Zhejiang, Changsha, Hunan province, and Deyang, Sichuan province.
Jiaxing, where the first National Congress of the Communist Party of China was held 100 years ago, organized eight activities, including a digital village exhibition, an agricultural produce market and a folk art performance.
Farmers brought 100 seed varieties 25 kilometers from the Party's birthplace-a boat on Nanhu Lake-to the main site for the ceremony and placed them in a wall to mark the achievements of the seed industry.
The use of agricultural machinery was demonstrated on farmland, along with digital agriculture, such as a factory where seeds and vegetables are cultivated, and a digital ranch. Forecasts of insect infestations were also explained.
Performances of local folk art attracted crowds to the festival, showcasing traditional culture along the Yangtze.
Tang Dongshou, deputy director of the Zhejiang Department of Agriculture and Rural Affairs, said the history of the Party's struggle over the past century marks a development process in which it has led hundreds of millions of peasants in promoting progress in rural areas.
"Hosting the Farmers' Harvest Festival can boost the confidence of farmers and other agricultural workers and provide strength to help rural vitalization," Tang said.
"The festival also promotes interaction between traditional culture and modern civilization," he added.
The nation's top 10 farmers were announced on Thursday in Jiaxing. They included Wang Ying, founder of an agricultural produce brand in Chaoyang city, Liaoning province.
Hunan, home to the nation's largest rice planting area, is an important food production base and has made great achievements in hybrid rice breeding.
During the festival, the province is organizing a forum on food security and will hold rice harvesting and machinery operation competitions.
This year, Hunan has invested 1.74 billion yuan ($269,000) on grain production, including 745 million yuan to buy agricultural machinery.