Farmers and fishermen in celebratory mood
Share - WeChat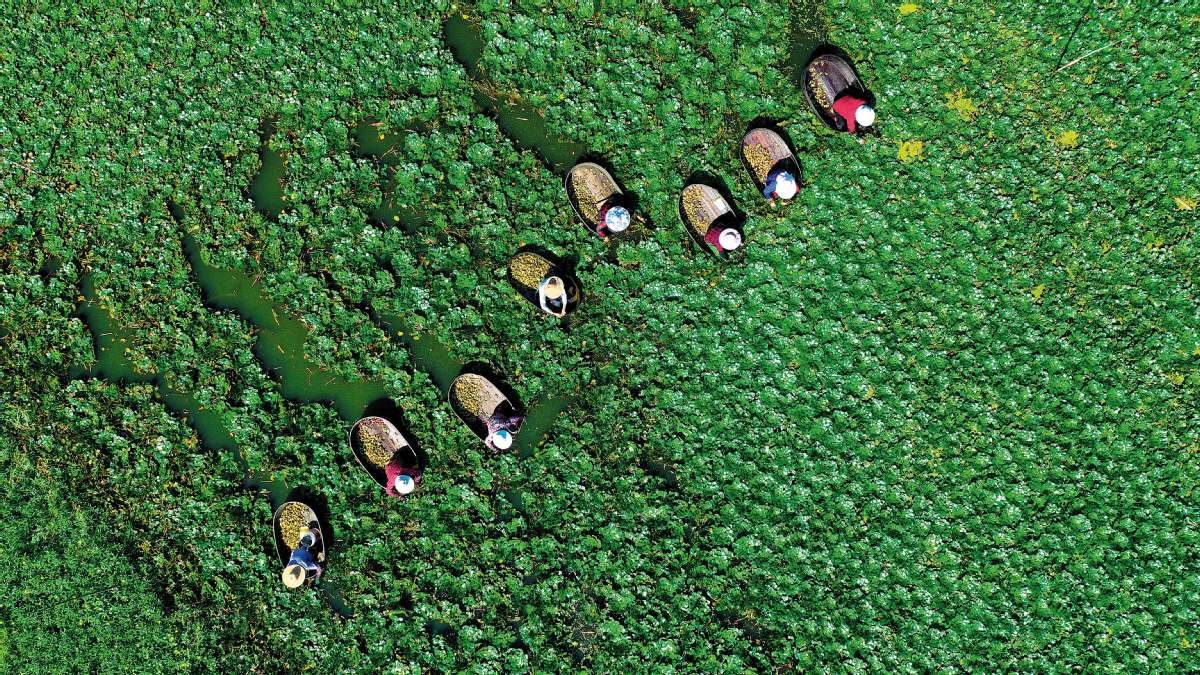 Statue ceremony
During the first festival in 2018, Mao Zefu, chairman of a cooperative in Shaoshan, Hunan, and more than 200 representatives from major farming cooperatives in the province gathered at the bronze statue of Chairman Mao Zedong in the city, bringing rice, fruit, vegetables, chickens and other agricultural produce to celebrate the harvest.
An exhibition of more than 300 agricultural products was held at this festival. Sales exceeded 600,000 yuan in three days, according to Hunan Daily.
Tang Yuanli, a farmer from Liuyang city, Hunan, said the festival was popular. "Business opportunities could be found during the event," he said, adding that the township head personally sold local specialties.
Many merchants outside the area contacted farmers and bought local produce through livestreaming.
In one village in Fenghuang county, Hunan, 30 livestream broadcasters have sold produce such as kiwi fruits over the past year, raising their annual total income to 4 million yuan.