Staging a broadcast
By Chen Nan | China Daily Global | Updated: 2021-09-24 09:40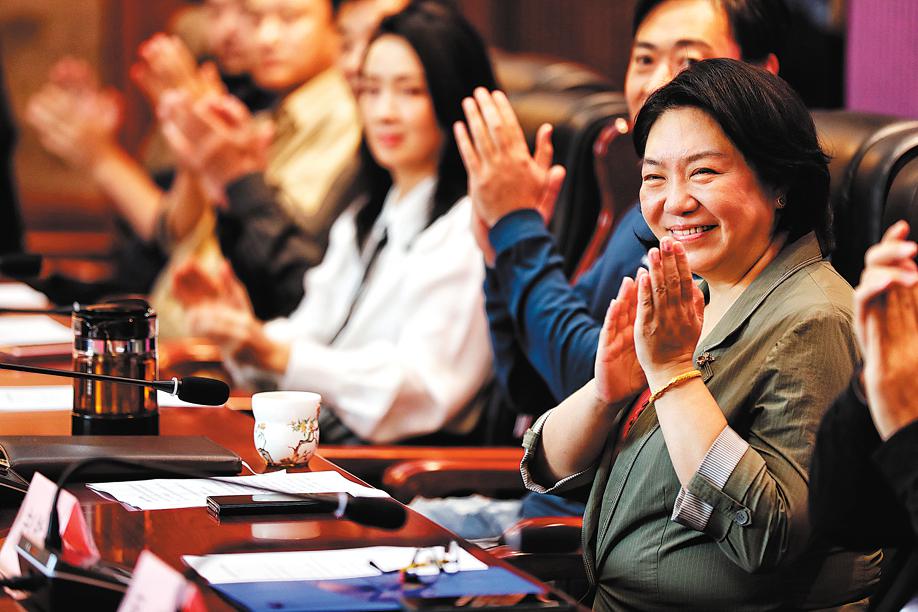 On Jan 31, 1949, the Chinese People's Liberation Army entered Beijing, opening a new chapter in the city's long history.
Technologists, engineers and radio broadcasters of Yan'an Xinhua Radio Station also came to Beijing and took over the responsibility of managing the radio station, which was formerly run by Kuomintang. In September that year, it was renamed as Beijing Xinhua Radio Station.
Around one month before the founding ceremony of the People's Republic of China, which was held in Tian'anmen Square on Oct 1, 1949, in Beijing at 3 pm, Beijing Xinhua Radio Station was given the task of live broadcasting the grand ceremony. Despite many technical difficulties, radio station staff were up to the challenge.
Two years ago, when veteran director Tian Qinxin heard the stories behind Beijing Xinhua Radio Station and the live broadcasting of the founding ceremony of the PRC, she was very excited and considered adapting it into a Chinese play.
She shared the idea with Wang Ning, president of the National Center for the Performing Arts, and they decided to collaborate on staging the Chinese play, titled Live Broadcast: The Founding Ceremony of the PRC.
On Oct 1, the play will be premiered at the NCPA in the capital, with shows to be staged from Oct 1 to 7.